It was an extremely lazy weekend around here. We did manage to get out of the house a bit, but for the most part we were like slowly moving sloths. The house was still in shambles from creating a baby shower cake last week. (Which I will be posting soon!) While I was at the shower my incredible husband actually cleaned up after me. Don't you just love little surprises like that? These nights are extremely rare so I take what I can get.
I absolutely hate cleaning up after I cook. I don't really think about it when I'm making the mess. It's once I'm done that I look around and realize how many dishes I've used or how much flour is all over the counter and floor. I'm not the type of person who cleans as I go. Funny, because we teach Addie to play with one toy at a time and clean up as she goes.
This is where the "do as I say, not as I do" quotation comes in handy.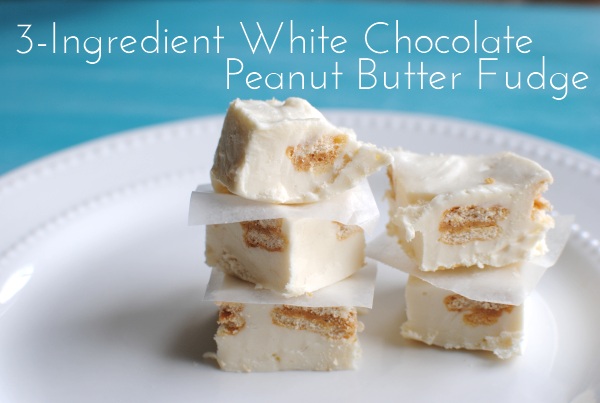 You may have noticed that I have a slight fixation with recipes having few ingredients. Not only is a recipe with only a few ingredients frugal, but it's so much easier too. Easier usually means less time consuming as well which means a happy me! And you know what they say….A happy momma means a happy family.
I ran across this recipe recently at Cookies & Cups and I have no idea how. I wasn't on Pinterest *gasp* when I found it.
This White Chocolate Peanut Butter Fudge only contain 3 simple ingredients! Ritz Bits, White Chocolate Chips, and Vanilla Frosting! Does it get any simpler than that? I even used Sugar Free frosting. Hey I gotta make it as healthy as I can!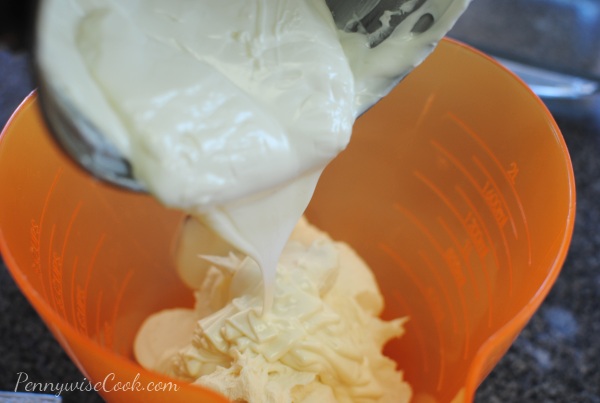 Melt the chocolate chips over a double boiler (or your rigged up pot in a pot). Once completely melted pour it into your frosting and stir until it's all smooth.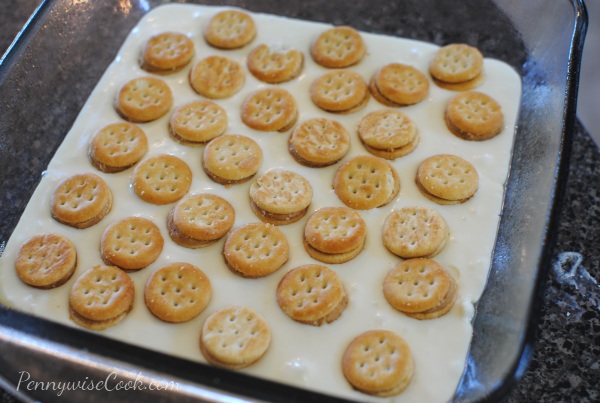 Pour half of the mixture into a square baking dish and then place the Ritz Bits all over the top. Pour the rest over the top.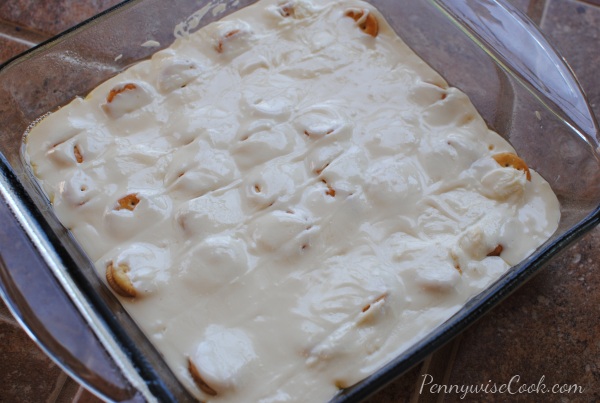 Lookie there! It will look something like this. Refrigerate it until it sets well. Then cut into pieces.
The salty. The sweet. They work together in some yummy frosting and chocolate harmony. I also LOVE the crunch that you get from the Ritz Bits.
And technically this isn't "peanut butter" fudge because you don't add peanut butter to it. But you do have that peanut butter flavor because of the crackers.
See? ridiculously easy. So easy that you could even make it tonight. Although, I've made a new rule at our house. We only make this when company comes, otherwise I'll eat it all myself when no one is looking!
3-Ingredient White Chocolate Peanut Butter Fudge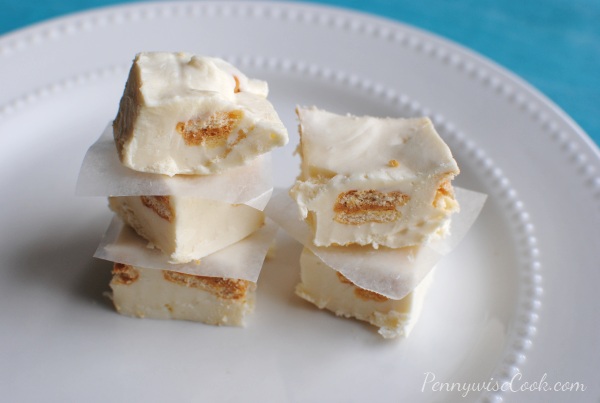 3 simple ingredients come together to make one tasty and amazing fudge!
Ingredients
1 Tub Vanilla Frosting
1 Bag White Chocolate Chips 12 oz
2 Cups Peanut Butter Ritz
Method
Melt the chocolate chips over a double boiler until smooth.
Place the frosting in a bowl and pour the melted chocolate chips over it. Stir until smooth.
Pour half the mixture into a greased square baking dish.
Lay the Ritz Crackers flat on the mixture.
Pour the rest over the top of the crackers.
Chill until firm.
Notes
I prefer to keep this fudge in the refrigerator as it can soften up a bit when at room temperature.
http://www.pennywisecook.com/3-ingredient-white-chocolate-peanut-butter-fudge/
Like this post? SHARE it!