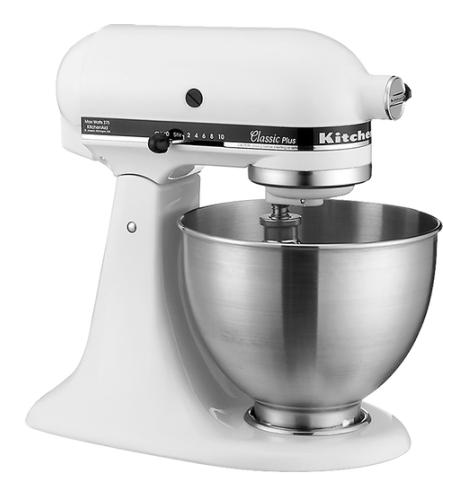 I don't post a lot of deals anymore here on Pennywise, but I wanted to share this one because I am very passionate about something.
My stand mixer!
My KitchenAid has been with me through thick buttercream and thin. I wouldn't want to go through that with any other kinda mixer.
Today at Best Buy, the Deal of the Day is the KitchenAid Classic Stand Mixer for just $189.99! That's down $60 from the original price of $249. I'm used to seeing them for around $299 so this is a great price.
Now, why not get some cash back on this purchase if you can? TopCashBack will give you 2.25% cash back for this purchase! You purchase just like you would at the Best Buy site only they say "hey! they purchased through us, so let's give them some cash!".
To get yours:
Head to TopCashBack.
In the search bar at the top, type on Best Buy.
You'll find Best Buy at the top and click on the Cash Back button.
Then the Get Cash Back Now button.
It will take you to the Best Buy site where you can click on Deals > Deal of the Day.
Bam- Get your stand mixer!
This deal is good today (1/23/2015) only!
Like this post? SHARE it!