I hope that you're enjoying my little Friday's Frugal Finds round up each week. Are there any specific things that you'd like me to highlight for you?
Restaurant Coupons
Amazon Finds
Freebies
Curves– FREE One Week Pass
American Family– Grilling Recipe eBook
Cardstore– FREE greeting card with the coupon code CAJ2719 when you go here. Valid through 7/22 or the 1st 25,000.
Jelly Beanz Kids Multivitamins Sample here.
Fabulous Coupons (These are just a few of my faves)

Smartsource (here):
$1/1 Barilla Mmicrowaveable Meals
$1/2 Alexa Frozen Items
Coupons.com (here):

$.50/1 French's Fried Onions (will be great at a store that doubles!)
$.50/2 TWO (2) Campbell's® SpaghettiOs® canned pasta
$1/1 Tic Tac 100 ct
Redplum (here):
$.55/1 Black Flag Product (will makes some things close to FREE)
Coupon Network (here):
$1.10/2 Hot Pockets Snackers (+ $.40 more off with video!)
$1/1 Post Shredded Wheat Cereal
$1.10/2 Skinny Cow Shake-Stirs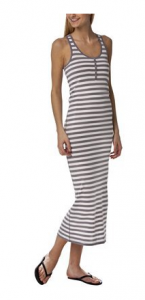 Target Daily Deal (here):
Buy One, Get One FREE Maxidresses
$24.99 for TWO of them shipped
Like this post? SHARE it!