One of my most favorite places to grab deals on things for my kitchen (appliances, utensils, supplies, etc.) is Amazon. Not just because I can use my Swag Bucks to get gift cards there, but also because they usually have the lowest prices that you'll find on most anything. I can't tell you how many times I go out to buy something and get to a store only to say I'll get that at Amazon instead. You just can't deny it!
I thought it might be helpful to round up a few of my favorite deals on kitchen gadgets and things in case you're looking for one!
This Rival Step Vacuum Sealer W/Bag Starter Kit is normally $79.99 marked down to just $29.99!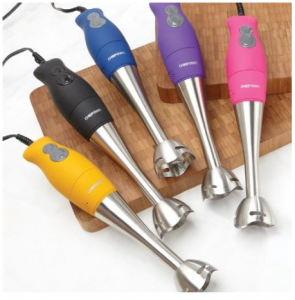 Normally $39.95, Amazon has a Chefman Rubberized Cordless Immersion Blender and Bonus Measuring Cup for $19.95! (As a side note, this picture shows cords which is odd because it's cordless. I'm guessing they have two different versions and used pictures from the other maybe?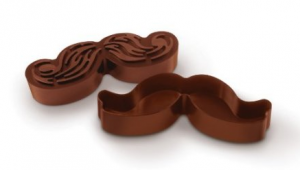 Or if you're among those enjoying the mustache trend right now, check out these Fred and Friends MUST Munchstaches Cookie Cutters for $2.73. Great item to add to your order if you need to reach $25 for free shipping.
Or if you need some summer reading materials, there are tons of FREE Amazon eBooks! Check those out.
Please note that Amazon prices can change in a flash so jump on any deal that you are interested in!
Like this post? SHARE it!