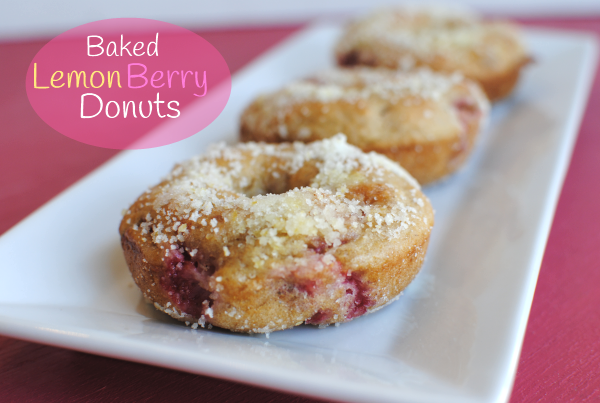 Ok so those of you who have been reading for a while probably know that I'm a health nut. So after reading the title of this post, you might just be thinking that I'm out of my mind for sharing a recipe for donuts. Well, the keyword in my title is "baked". You see, donuts are diet devils. I don't go near them with a 50 foot pole.
That was until I discovered donut bake pans. Now I'll gladly go within 3 feet of them. No, I still don't like to get too close. Too much of a good thing can be bad, you know.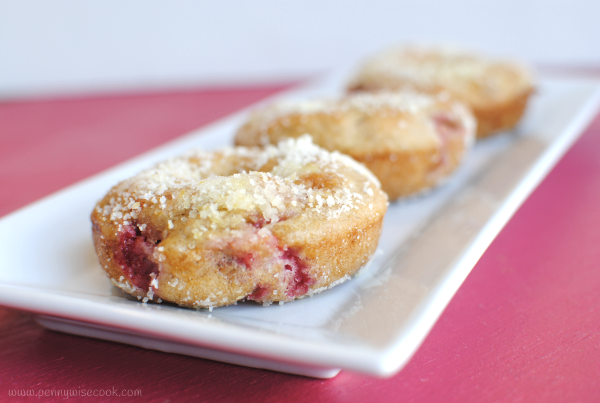 There's really no guilt involved with these donuts. There's only around 100 calories (104 to be exact) per donut. And we're not talking about those mini donuts. It's the big ones y'all! And don't fret if you don't have a donut pan. When I first began my quest to make homemade baked donuts, I could not find a pan anywhere to save my life. I ended up getting one online. Then about 2 weeks later, my mom hit the mother-load at a thrift store where she purchased 2 of them for less than $1.
Isn't that how life works? You can't find what you're looking for when you're looking for it. But when you aren't looking for it, it's everywhere.
Sometimes I say, screw life and use a muffin tin! 🙂
This recipe is slightly adapted from Chef Meg's recipe. I made her blueberry version a while back, but now that the blueberries have skyrocketed in price at the store, I figured strawberries would be a good substitution and would be very tasty with lemon. Don't worry, the lemon isn't overpowering. Just the right amount to compliment the strawberries.
Try them out yourself!
Recipe Type:
Dessert, Snack
Author:
Have one last taste of summer with these Baked Lemon Berry Donuts!
Ingredients
1/2 c. white (or brown if you don't have white) whole wheat flour
1/2 c. all-purpose flour
1/3 c. sugar
3/4 tsp baking powder
3/4 tsp baking soda
1/4 tsp salt
1 egg
1/2 c. plain nonfat yogurt
1 tbsp canola oil
Zest of 1 lemon + 1 tbsp lemon juice
1 and 1/2 c. fresh strawberries, chopped
TOPPING
1 tbsp + 1 tsp sugar
Zest of 1 lemon
Instructions
Preheat oven to 375°.
Spray donut pan with cooking spray and set aside.
Combine all the dry ingredients in a large bowl. Combine all wet ingredients, except for strawberries in another bowl. Stir the wet ingredients into the dry until just combined.
Gently fold in the strawberries.
For standard donuts, use 2 tbsp of batter for each donut. For the mini-size, use 1 tbsp.
Bake for 10 minutes.
Meanwhile, combine the sugar and lemon zest in a mini food processor until mixed. Place in a large ziploc bag.
Remove donuts from oven and working 1 at a time, shake the donut around in the bag of lemon sugar. Place each on a wire rack to cool.
Notes
It works best to shake them in the lemon sugar when they are still warm. But be careful, they are hot when they first come out and the strawberries are super hot. Give them just a little bit of time to cool.
This will make about 10 regular size donuts or 20 of the mini size.
Like this post? SHARE it!