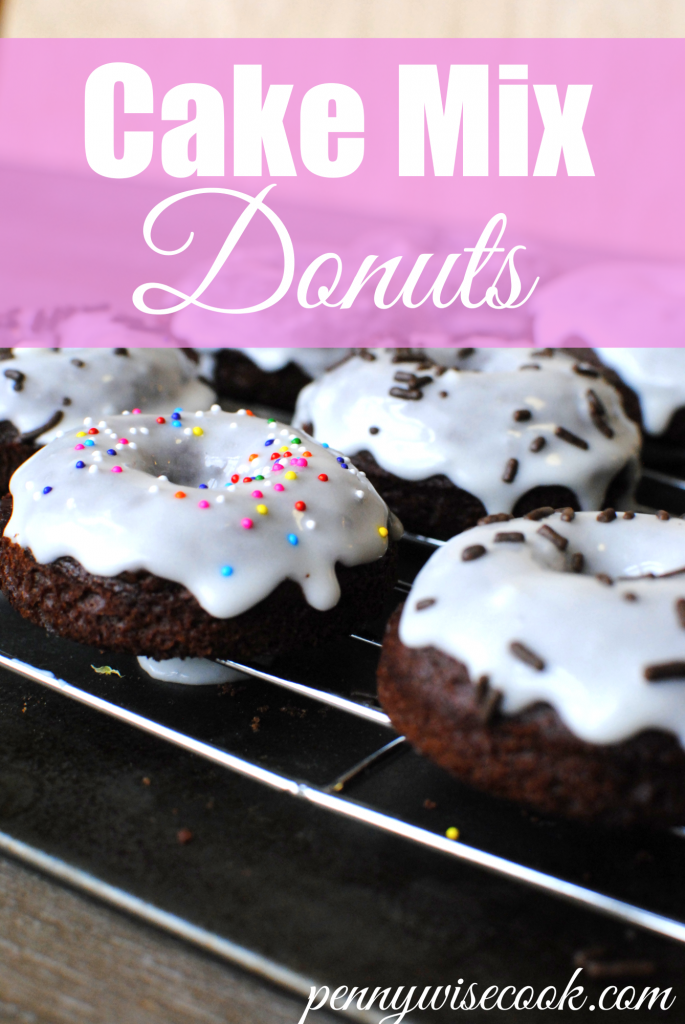 Breakfasts at our house usually go one of two ways. It's either a quick and easy breakfast, or it's a slow will it ever be done so we can eat kinda breakfast. We find that on weekdays where school is impending, it's the former. It becomes a treat when we get to sit down together for a nice breakfast. We're working on this, I promise. I don't ever want life to get so busy that we miss out on each other's company.
I've been known to make homemade donuts for breakfast. No complaints from the girls. Or the husband for that matter. These Baked Lemon Berry Donuts were amazing. I've also made a blueberry version of these that was so tasty.
The other day I wanted to make some homemade donuts for breakfast, but I didn't have all of the ingredients. Of course, I consulted Pinterest and came across a recipe for CAKE MIX donuts. I thought to myself, does it really get any easier than that? Decision made. Donuts created. One of the easiest breakfasts ever.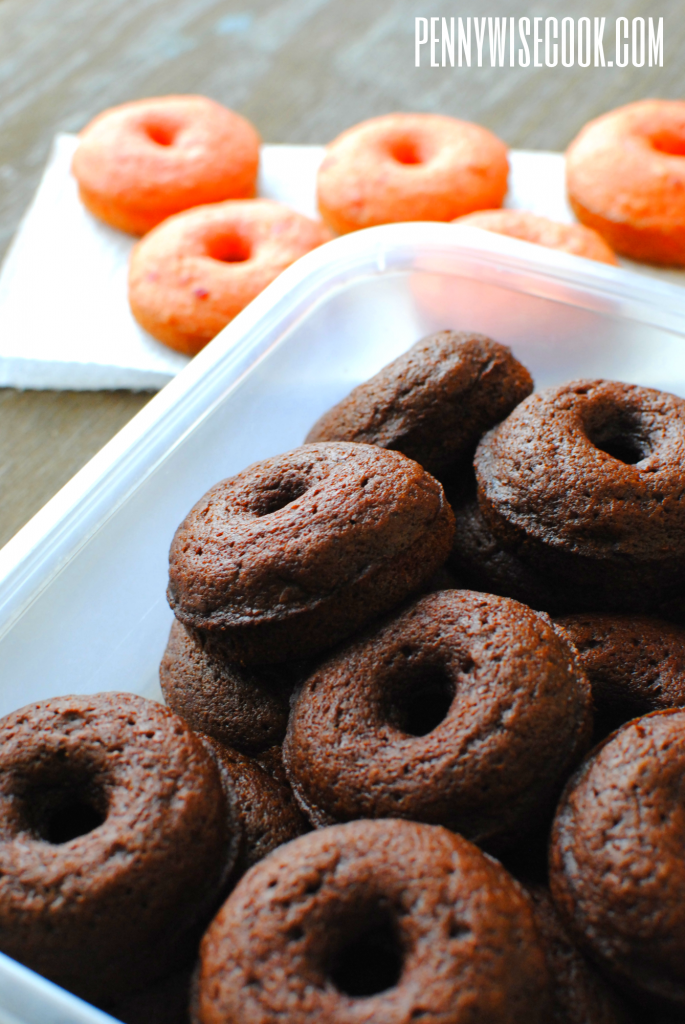 I can feel better about these being made of cake because they aren't fried like most donuts, right?
I can also feel better about them because they take about 5 minutes to make, right? Of course!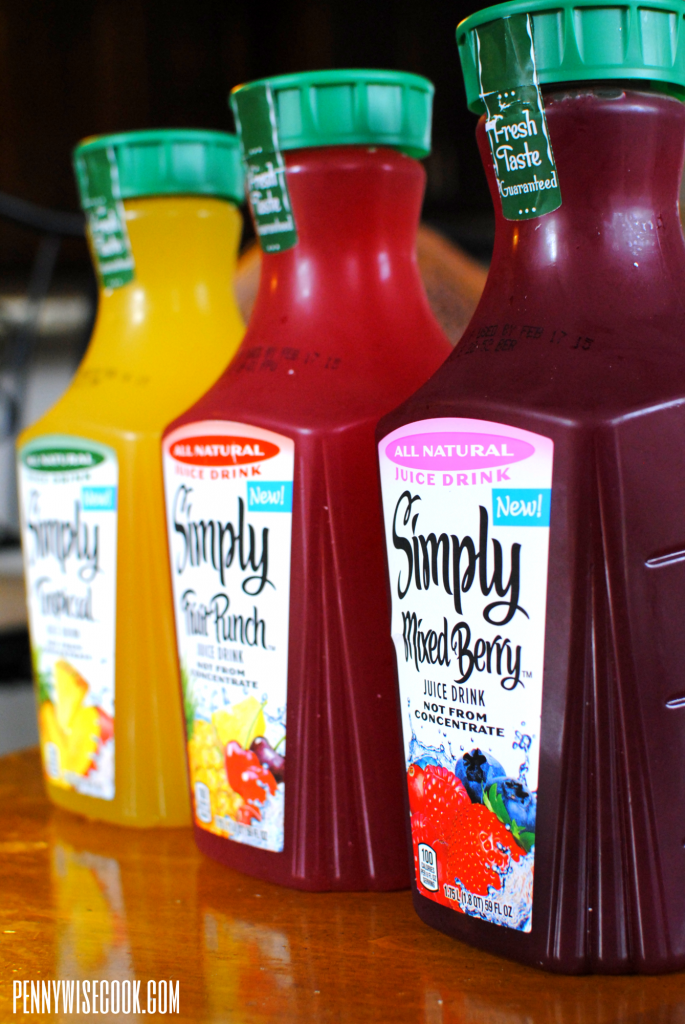 You know something that goes great with donuts?
Juice.
One of my favorite brands, Simply Beverages, has come out with a new premium line of juice drinks that are so incredibly tasty y'all. Our family has always been a fan of this brand. It is high quality!
This new line offers these flavors:
Tropical
Fruit Punch
Mixed Berry
All of which are ALL NATURAL (not from concentrate yay), made with simple ingredients, and contain no preservatives.
They all taste so pure and incredibly natural. I'm not just saying that either. You can always tell when a juice has a bunch of stuff added. This juice drink tastes like they just squeezed the living daylights out of the fruit and boom, juice!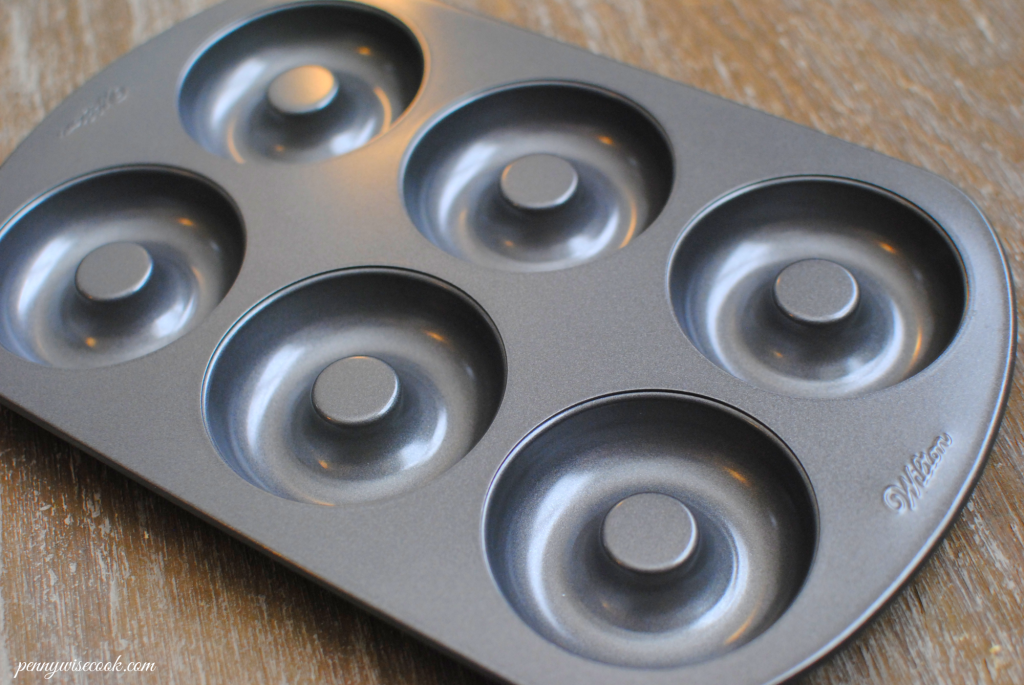 To make the donuts, you're going to need a donut pan. You can grab this Wilton Nonstick 6-Cavity Donut Pan for only $9.99 at Amazon. I have a large and a small version of this pan. The mini donuts are plenty big. Though I sometimes still find myself eating more than one!
Making these is almost like making a cake but with fewer ingredients. It's easy, quick, and makes plenty. They look pretty, too! My daughter told me that they look like I got them from a bakery. I was going to tell her that I did, but instead I just said thank you with a big ole smile on my face. 😉
The ingredients for these are so simple. I want to eventually play with the consistency of the donuts. They are still a little light like cake, so I'm going to work on tweaking them to get a bit more thick.
So quick and easy!
I love to pair my donuts with Simply Juice Drinks. Nothing goes better with a sweet donut like a smart beverage choice. The hardest part was picking which was my favorite…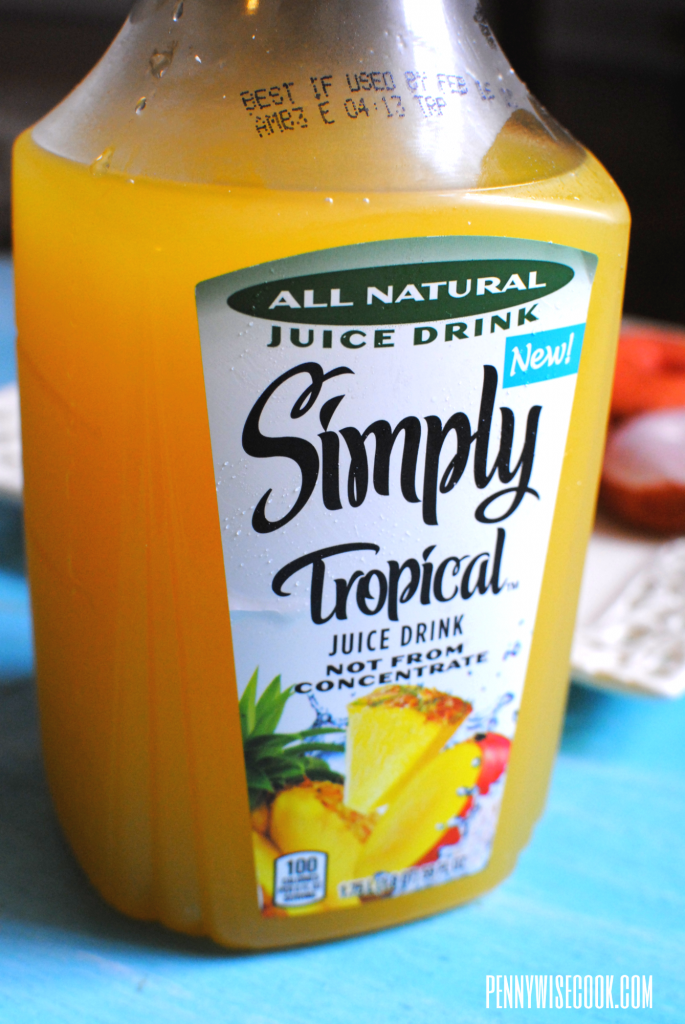 I had a bit of a hard time deciding if I liked the Tropical or Mixed Berry the best. I love pineapple so I really enjoyed this one. SO good. It goes well with whatever I choose for breakfast.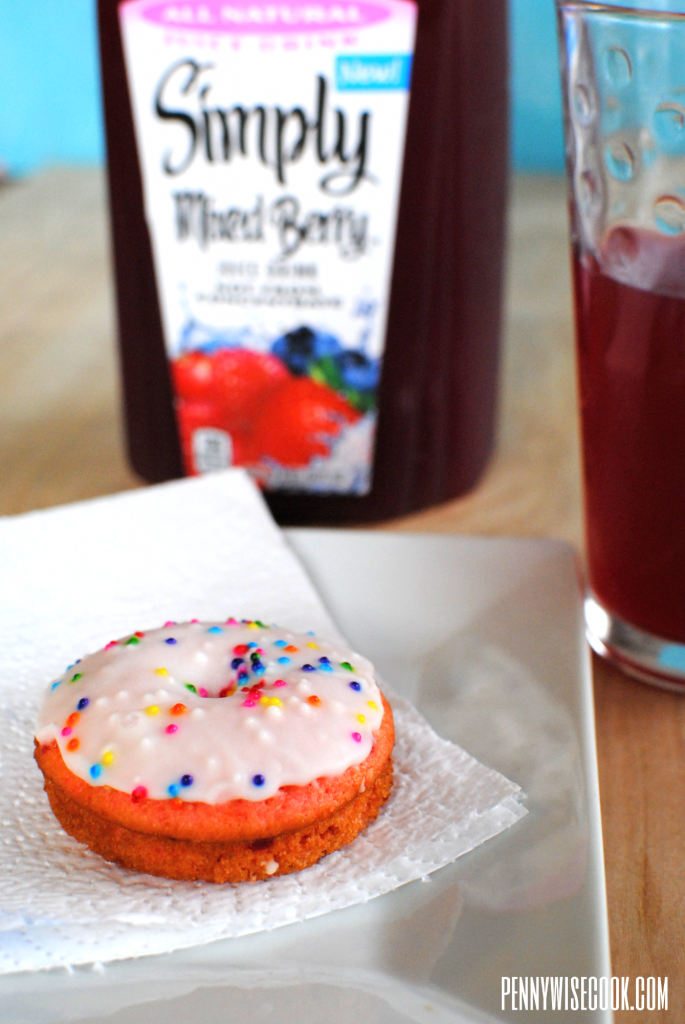 Like for instance, this here donut. Yeah, it's made of CAKE!
Simply Juice Drink Mixed Berry I think has made its way to the top as my fave. I'm a little fruity sometimes.
You can find all of these Simply Juice Drinks in the refrigerated at your local grocery store. They come in the big 59 oz bottles (in all 3 flavors) or convenient 11.5 oz single serve bottles. Be sure to visit Simply Orange Juice on Facebook to keep up with the latest on all Simply Beverage products.
Simply Beverages has provided an outstanding GIVEAWAY for you guys! Be sure to enter the giveaway below the recipe.
Cake Mix Donuts
2014-12-18 09:10:16
Ingredients
DONUTS
1 Box Cake Mix (any flavor)
1 egg
1/4 c. vegetable oil
1 c. water
GLAZE
1 & 1/2 c. powdered sugar
1 tbsp melted butter
4 tablespoons milk
Instructions
DONUT
Preheat oven to 350°.
Mix all ingredients in a large bowl.
Spoon or pipe batter into greased donut pan wells.
Bake for 10-12 minutes or until edges begin to brown.
Let cool and use a fork to remove and place onto cooling rack. Carefully!
GLAZE
Combine all ingredients and mix until spoon.
Dip donuts into glaze and place on wax paper or cooling rack to dry.
Add sprinkles or toppings you desire while wet!
You can add less milk to make it thicker or more to thin it.
Adapted from It's Always Autumn
Pennywise Cook http://www.pennywisecook.com/
Simply Great Taste Prize Pack
5 Simply Juice Drink Coupons
1 Glass Juice Carafe
1 Set of Essential Highball Glassware
$50 American Express Gift Card
Simply Great Taste Prize Pack
This giveaway will end on January 2nd at 12:00am CT. I will contact the winner on January 3rd and they will have 24 hours to respond. If I have not heard from them, I will name a new winner.
I was provided with the Simply Beverages for review purposes and compensated for my time. All opinions expressed are 100% my own.
This prize was provided by Simply Beverages, but Simply Beverages is not an administrator or connected in any other way with this contest [or sweepstakes, or giveaway as applicable].
Like this post? SHARE it!