We got bikes this weekend. I haven't been on a bike since I was in high school. I had forgotten how much fun they are! But I also had forgotten how they can make your legs burn. As a runner I guess I figured they would be easier than running, but I may be wrong on that. Hills were killing me on my first 10 minutes on my new bike. It could be due to make lack of cycling experience or perhaps the fact that I was pulling a trailer filled with almost 70 pounds of child inside! Either way I'm looking forward to getting better at it and enjoying family time with them.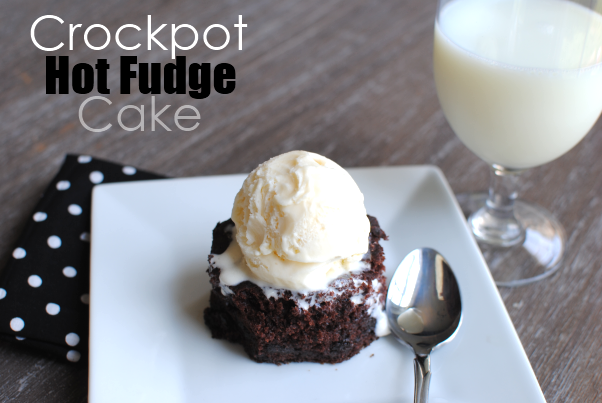 I like to run and I love going to the gym so any other exercise is just bonus. Bonus for working off extra desserts like this one here. Oh yeah, this most amazing CROCKPOT hot fudge cake! Cake is already good, but let's talk about how EASY making it in the crockpot is.
Mix the ingredients.
Add them to your crockpot.
And cook it for a few hours.
When you're done, you'll have a thick, yet fluffy and chocolate-y and ridiculously divine cake worthy of a massive scoop of vanilla ice cream.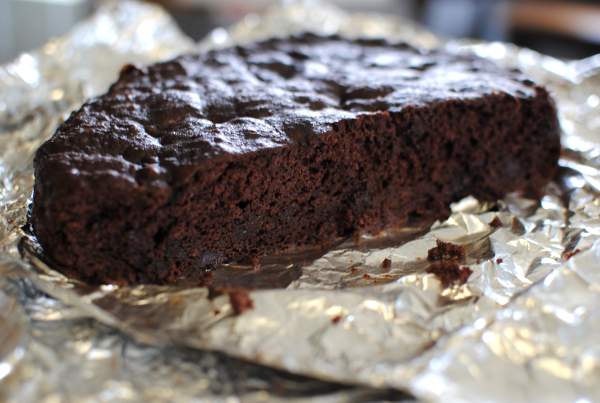 Lining your crockpot with foil is a great idea for this recipe. Not only does it make it easy to remove the cake, but it also reduces the need for cleaning.
Do you see how thick that cake is? I'm not sure if this picture really captures how thick it is.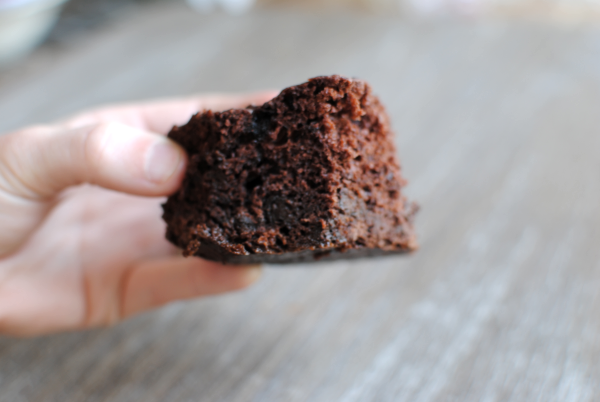 There, that's better. THIS picture really gives a good view of the incredible mountain of cake that your crockpot will produce!
And oh wow is it yummy. Way too yummy actually. And it only gets better the longer that it hangs out in the foil.
I have a little secret to share about this cake. It's actually healthy too. Made without any oil or butter and using ingredients that are low in sugar and calories, you can eat this without feeling too much guilt. My husband ate this for a few days before I told him it was a "healthy" cake. He was very surprised to hear that it was.
Recipe found at MyFitnessPal.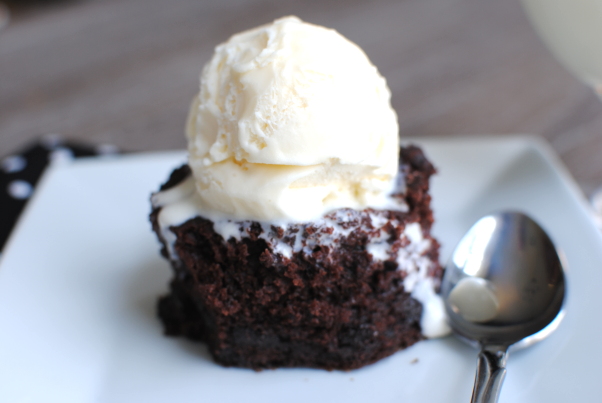 Warm, gooey, hot fudge cake that you create in your crockpot!
Ingredients
1 box Devil's food cake mix
8 oz plain Greek yogurt
1 box sugar free chocolate pudding
4 egg whites
3/4 cup unsweetened applesauce
3/4 cup semi-sweet chocolate chips
1 cup water
Method
Mix all ingredients in a large bowl until combined. Do NOT overmix.
Grease crock pot (all the way up - it rises a lot!) OR make a sling out of foil for easy cleanup and removal.
Cook on high for 3-4 hours. 4 hours worked well for me.
Scoop into bowl while warm and add ice cream or frozen yogurt!
Notes
To make warm the next day, cut a piece and place in the microwave for about 30 seconds.
http://www.pennywisecook.com/crockpot-hot-fudge-cake/
Like this post? SHARE it!