Marshmallows, pie crusts, ice cream, loaves of bread, even cookies. All of these things are foods that we tend to buy from the store for convenience. Isn't it funny how we can get so used to that processed, store-bought taste that we aren't even familiar with the homemade version anymore?
I'm not complaining about store-bought food. I buy those things just as much as the next person, but with my love of creating and cooking, I can't help but want to make those things myself from time to time. And usually, the difference in the processed and the homemade are similar yet very different.
Let's take this homemade chocolate pudding for instance. Until last week, I had NEVER made homemade chocolate pudding before. Why? Because the purchasing of the Snak Packs are just easier.
Or so I thought.
I'm beginning to question every Snak Pack purchase that I've ever made. Why chocolate pudding is made of things that I have in my very kitchen every day! And there are no extra preservatives or triglceridontknows in it.
You know me and my healthy makeovers on food. Have you heard of Domino Light? I've seen tons of coupons for it, so I was excited to try it out with this pudding. Basically, Domino Light is made from pure cane sugar and the tropical stevia plant. Which means that it's ALL NATURAL with no added artificial ingredients.
What could possibly make this sweetener better? Oh nothing big, but that it contains HALF the calories of sugar. Plus, you only need a 1/2 teaspoon of Domino Light to be equivalent to 1 teaspoon of sugar which means that your dollar will go further. That means saving money and saving money makes momma happy! It comes in 2lb bags (which is equivalent to a 4lb bag of sugar!) and individual packets too.
You can like Domino Sugar on facebook to get a $1 off Domino Light Coupon! This is a great way to try it out for yourself. There is a Twitter party coming up with C&H/Domino Sugar that you won't want to miss. You can RSVP to the party HERE as it takes place on August 8th from 5-7pm PST. There will be $500 worth of prizes and gift cards given away.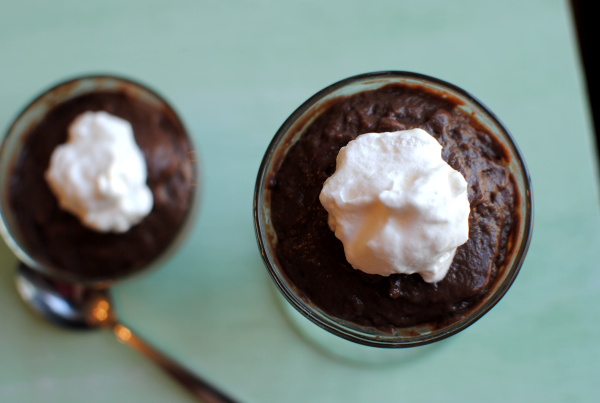 With every intention of making this chocolate pudding for Addie and Britton, I found myself eating most of it. I shared a teensie tiny bit with my husband too. He had to try it out too you know.
I'm new to stevia so I wasn't sure what to expect, but the Domino Light was wonderful in this recipe. I've used it in every sweet dish over the last 2 weeks and I love it. One thing that I really want to point out about it, is that it's very similar to sugar. The consistency I mean. You know how some sweeteners are very light and fluffy and don't really take on the same feel as sugar? This is almost exactly the same texture as sugar itself.
If you've never made homemade chocolate pudding before, I urge you to try it out. Place it in small containers and treat it just like a Snak Pack.
Recipe courtesy of Domino Light.
Homemade Chocolate Pudding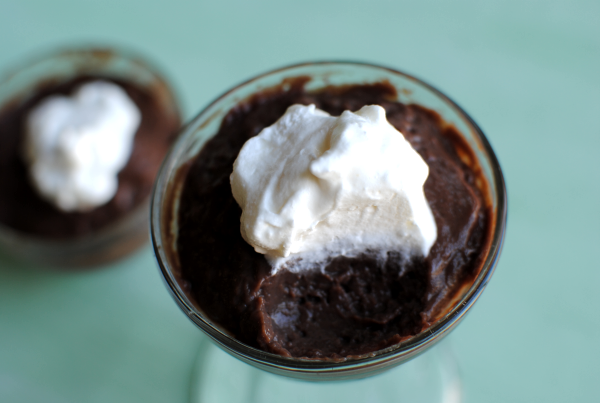 Only 5 ingredients that you probably have in your kitchen right now can make you homemade chocolate pudding!
Ingredients
1/4 c. + 1 Tbsp Domino Light
1/4 c. unsweetened cocoa powder
1/4 c. cornstarch
2 c. milk
1 tsp vanilla extract
Method
In a small saucepan, whisk together all dry ingredients.
Whisk in the milk 1/2 c. at a time until combined. Place over medium heat and continue to whisk until the pudding thickens and begins to bubble.
Remove from heat and whisk in the vanilla. Pour into a medium bowl or individual serving bowls.
Place plastic wrap on the surface to prevent a skin from forming. Chill for at least 2 hours.
Notes
My pudding didn't thicken at all until it started to boil. So don't fret if it takes a minute for it to begin thickening. Just be sure to keep whisking to avoid having lumps.
This is fantastic with a little whipped cream on top!
http://www.pennywisecook.com/homemade-chocolate-pudding/
This is a sponsored post written by me on behalf of Domino Sugar. All opinions expressed are 100% my own.
Like this post? SHARE it!