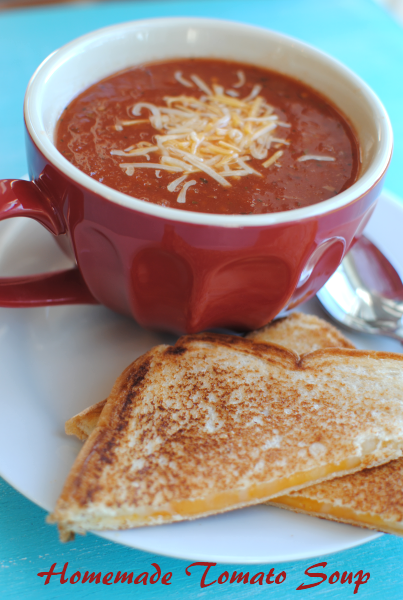 The other day my daughter came home from school and declared that she liked tomato soup. Can you imagine that? She said that they serve it at the cafeteria and that she really liked it. Then she proceeded to ask me to make some at home.
Music to my ears!
My little one actually requested something other than pizza, macaroni, or a hot dog. I was speechless.
And like any good mother, I set out to find a recipe that I thought she'd enjoy and put it on our menu plan for this week. To make the hubs happy, I made grilled cheeses (tomato soup's partner) to go with the soup.
I found this recipe at Spark People and it is surely a winner!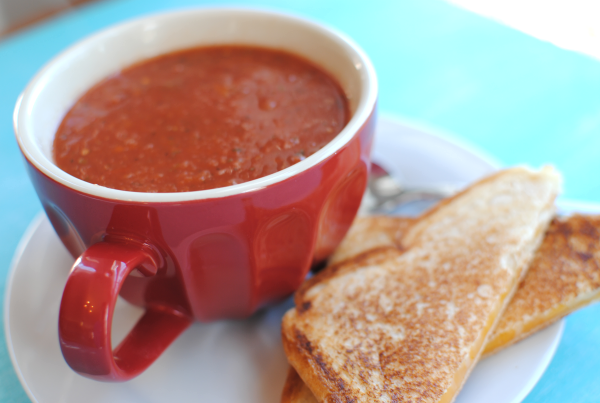 The entire recipe took me only about 15 minutes to make. It made a large pot so there will be leftovers. You can even freeze this for later on.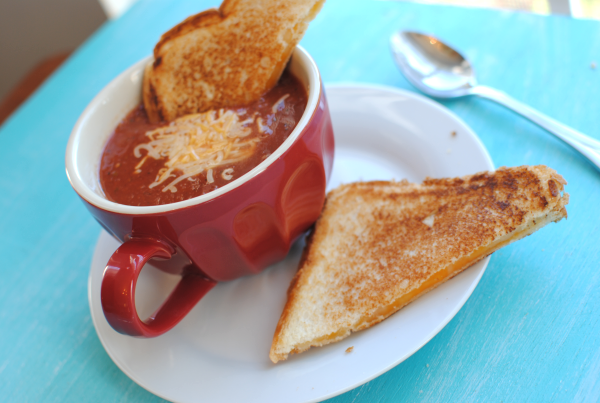 Dipping my grilled cheese into this soup was absolutely a match made in heaven. I cannot express the happiness that this soup brought me.
I didn't even know I liked tomato soup!
If you're looking for a quick meal on a weeknight or perhaps a last minute idea for the weekend, this should be on your list! What's even better is that there's only about 71 calories per serving.
Low cal? For reals? Yuuuup!
This ain't nothing like that mess in a can y'all!
Recipe Type:
Spark People via NARKMEISTER
With just a few ingredients you can create super tasty homemade soup that pairs great with a yummy grilled cheese!
Ingredients
2 Medium Onions, Diced
4 Garlic Gloves, Chopped
4 Cans of Chopped Tomatoes
1 Pint of Stock (Your preference)
1 Tbs Dried Basil
Low Calorie Fat Spray/Olive Oil
Instructions
Brown onion and garlic in a few sprays of cooking spray over medium heat.
Add 4 cans tomatoes and bring to a boil. Simmer 5 minutes.
Add broth or stock and bring to a boil. Simmer another 5 minutes.
Add basil and salt and pepper to taste.
Use an immersion blender to smooth to your liking.
Serve with a grilled cheese and enjoy!
Like this post? SHARE it!