So who knew that the best thing since sliced bread would be itself? I really love finding ways to use things that I already have around my house to make easy and awesome snacks. I would totally put these into the awesome category. I mean they are cinnamon rolls made from regular old plain jane white bread. Before you get too excited, just note that these aren't as magnificent as Grands!, they are small and dainty. But they will definitely suffice in a pinch and make the kiddos just as happy for sure.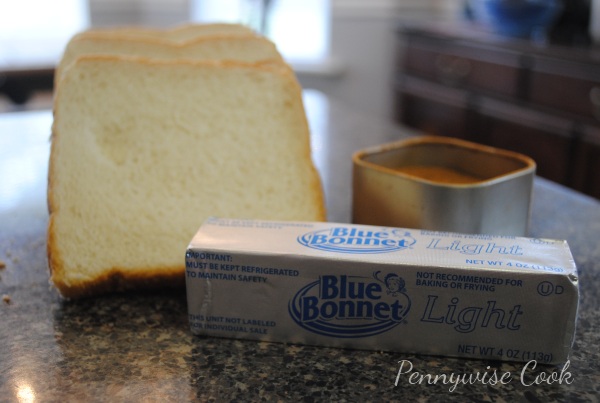 Ya got your butter, your cinnamon sugar, and your loaf of bread. And if you want that yummy glaze for them you'll also need powdered sugar that's not pictured here. Use your magic wand (I have one, don't you?) and voila! Cinnamon rolls!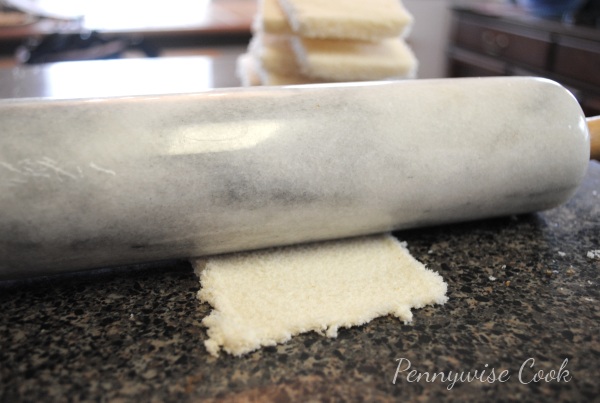 Cut the crust off of each slice of bread and use a rolling pin or heavy can to flatten them out. The better you are at cutting the crusts off, the more roll you'll have. I'm not amazing at it, but I'm working on it. Get them nice and flat, then use a brush or something like that to brush on some melted butter. You don't want them to be swimming in it, but just enough to coat. Something for the cinnamon sugar to stick to.
Then sprinkle the cinnamon sugar to your liking on the buttered and flattened bread. It is already looking fabulous. Fold each edge into the center and then roll them up. Place on a greased cookie sheet or in a muffin pan. I used a muffin pan to make sure they didn't try to roll on me.
After baking them at 375 degrees for a little while, they come out crusty on the outside and little soft on the inside. Mix some of the melted butter with powdered sugar and you have a yummy butter glaze to drizzle over the top.
Recipe courtesy of Circle B Kitchen
White Bread Cinnamon Rolls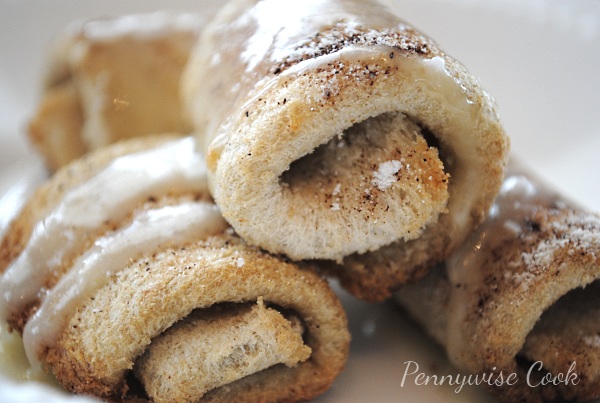 Out of Pillsbury sweet rolls? Have a loaf of bread? Make your own mini cinnamon rolls in no time with this easy fix. Only 4 ingredients!
Ingredients
A dozen or so slices of soft white bread
Melted Butter (1/2 c. should be plenty)
Cinnamon Sugar
Powdered Sugar (optional for glaze)
Method
Preheat oven to 375 degrees.
Cut the crusts off the pieces of bread. Roll very thin with rolling pin or can.
Brush both sides of the bread with melted butter. Then sprinkle one side with cinnamon sugar.
Fold each side of the bread into the center, then roll up.
Place onto greased cookie sheet or muffin tin. Bake for 15-20 minutes until they start to turn golden.
Add powdered sugar to the leftover melted butter for glaze and drizzle over the top.
Notes
You can freeze these too! Although, they don't stick around long enough to get frozen here.
http://www.pennywisecook.com/mini-white-bread-cinnamon-rolls/
Like this post? SHARE it!