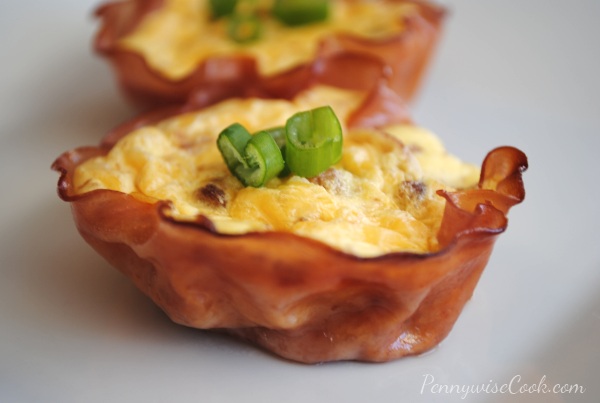 Even on the weekends, we're not big breakfast people around here. Yes I know it's the most important meal of the day, but the morning is also the most important time of day (especially on the weekends) to be lazy! I'd rather cook a big breakfast for dinner than get up and slave in the morning. Yes I would consider pouring a bowl of Cap 'N Crunch slaving too! 🙂
However, I saw something on Pinterest a while back that really sparked my interest. It was for "Eggs Baked in Ham Cups". We just kinda adapted it to our liking. I like my omelets scrambled with lots of yummy sausage and bacon and cheese!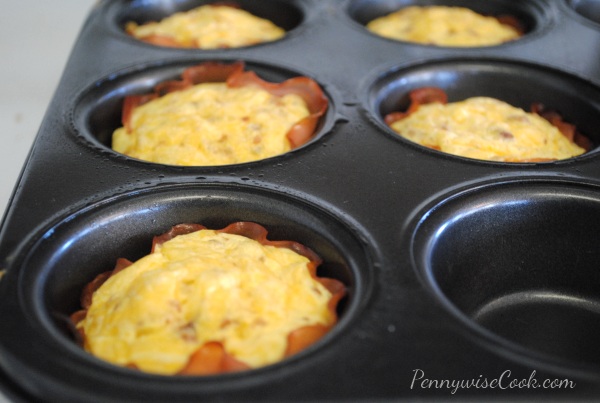 Place your slices of lunchmeat into the muffin tin along with your favorite egg fixin's and you've got an omelet muffin. Super yummy and my favorite part- cheap! I found the smaller packages of smoked turkey breast (and other types) at Kroger for around $.97. These would make such great little additions to a fancy brunch.
You can add or take away whatever you'd like when putting together your omelet muffins, but I'll share how I made mine in case you need the inspiration.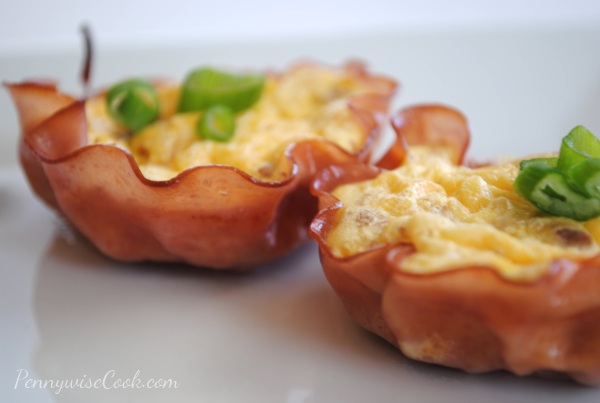 A simple way to change up your morning omelet by making it a muffin.
Ingredients
12 Slices Lunch meat (Ham or Turkey are great)
4 Eggs (beaten)
Chopped Bacon or Bacon Bits
3-4 Links Sausage, Cooked and Crumbled
1/4 c. Shredded Cheddar Cheese
Method
Preheat the oven to 375 degrees. Spray your muffin pan with nonstick cooking spray.
Place a piece of lunch meat into the muffin cups. Let them ruffle up around the edges.
Fill each cup with equal amounts of beaten egg, followed by equal amounts of bacon bits, sausage, and cheese.
Bake for around 15 minutes until your eggs are firm.
http://www.pennywisecook.com/simple-omelet-muffins/
Like this post? SHARE it!