A little over a year ago, I did a post on an Affordable Mickey Party. It was very popular post, but the most popular thing inside that post was the "Minnie" Pizzas that I did. When I was making them, I had no idea how tasty they would end up and since then they have become one of my family's favorite appetizers.
And after a year, it's about time that I shared it with you, right?
My oldest wanted to help out and she made such a fantastic little cooking assistant and picture model! She had a lot of fun helping me whip these up for lunch today. And of all 24 of these, only 4 were left.
I don't expect those to make it to the evening…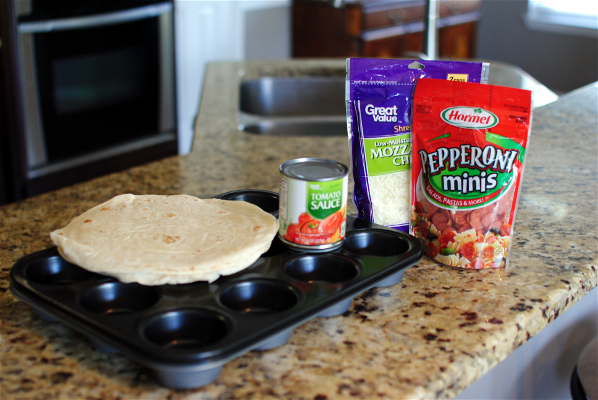 This is what you'll need for these. Off brand, on brand, whatever you can find on sale will work. You will need two muffin tins or you can make a pan at a time.
Start by using your tomato sauce can to cut out the perfect size circles for these. Remember, you'll need 24 circles in all. And if your can isn't doing the job, grab a similar size cookie cutter.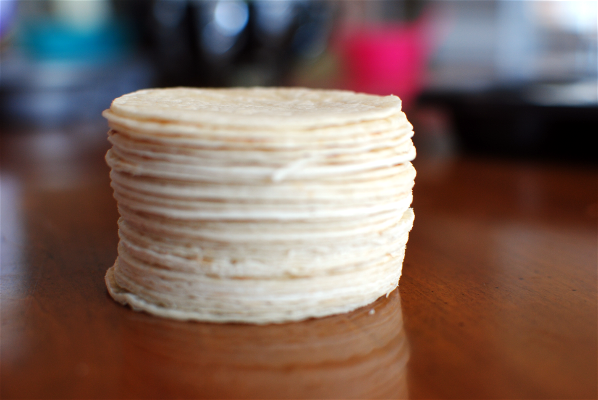 My OCD enjoyed lining these up. And then of course, I had to take a pic.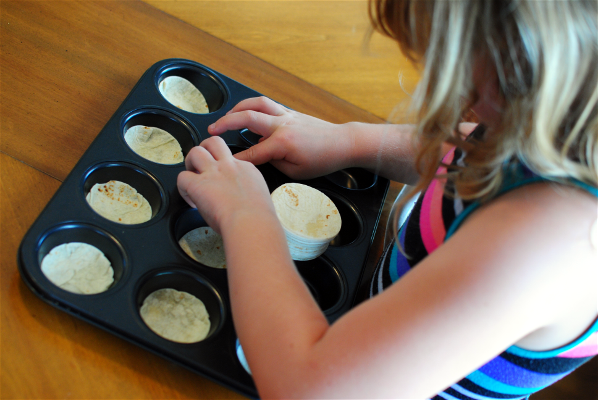 Then push each little circle into the bottom of the muffin tin. My lovely assistant did a fabulous job at this!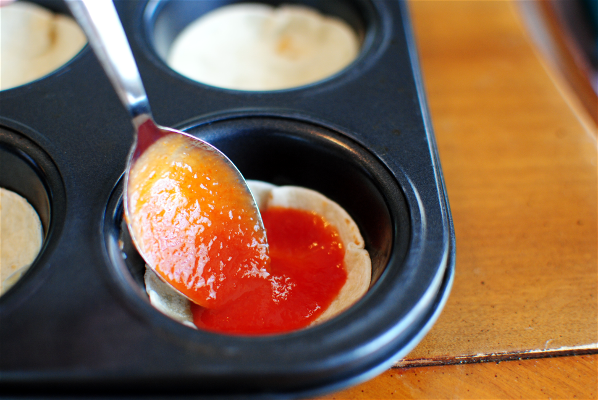 On each little crust, drop about a teaspoon of tomato sauce on top. Spread it out a little.
Top that with a tablespoon of cheese and then some mini pepperoni.
MMmmmmmm, MMMmmmmmmm. They are ready for the oven!
The waiting is the hardest part.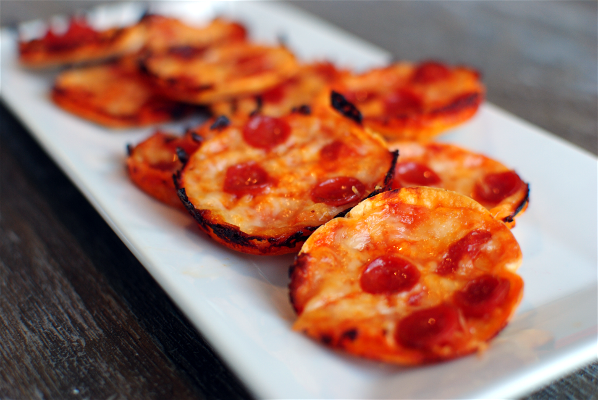 Mini Thin Crust Pizzas
2014-07-21 12:18:13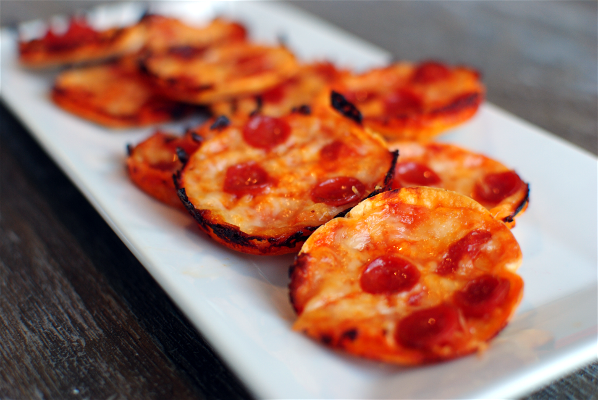 Serves 4
A simple way to present pizza as finger food!
Ingredients
5-6 flour tortillas
1 8 oz can tomato sauce
1 and 1/2 c shredded mozzarella cheese
1 pkg mini pepperoni
Instructions
Preheat oven to 350°.
Using the edge of the tomato sauce can, cut out 24 circles for the crusts.
Push them into the bottoms of 2 muffins tins making slightly curved.
Drop about 1 tsp of tomato sauce onto each mini crust.
Sprinkle 1 tbsp of mozzarella cheese on top of each crust.
Place 4-5 mini pepperoni onto each crust.
Place in oven and bake for 10-15 minutes depending on your oven. (See notes)
Notes
The sauce can doesn't always cut it. (pun intended) You can always use a similar sized cookie cutter instead.
When baking, I found that the crunchier they are the better. They are easier to get out and are easier for handling as appetizers. I had to cook mine close to 15 or 18 minutes to get them completely done. Though your oven may take less time, be sure to watch them after 10-12 minutes. The cheese may seem completely melted, but the crust may not be done.
Pennywise Cook http://www.pennywisecook.com/
Like this post? SHARE it!