Alright, fess up all you pumpkin junkies. I see you everywhere drinking your Starbucks Pumpkin Spice Lattes and  swirling your Pumpkin Spice coffee creamer and eating your Pumpkin Pie ice cream. We are only 9 days into the month of September and you're  already in full swing.
If only seeing a pumpkin meant that the weather automatically got cooler!
Now, I think one of the smartest inventions was pumpkin in a can. Gone are the days of needing to cut open a pumpkin and scrape all of the insides to create a puree for recipes.
Your can of pumpkin is one of only TWO ingredients that you'll need to make these Pumpkin Muffins!
I also wanted to mention, for you healthy folks like myself, there are only about 140 calories per muffin! Because you're not adding a lot of extra calories with oil and eggs, these are actually pretty healthy!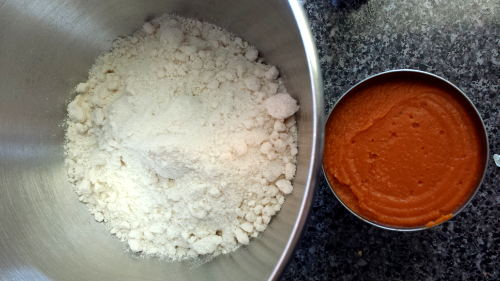 The other ingredient is cake mix. Can you say cheap? I think I paid a total of $2.25 for these muffins. My kinda treat, cheap and sweet.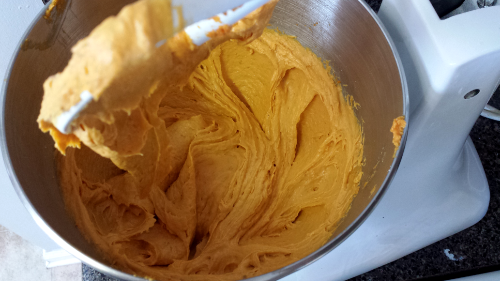 It takes a whirl in the mixer or about 50 strokes by hand to whip the muffin batter up.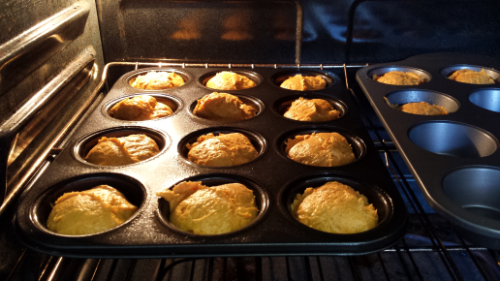 Put your muffins in the oven!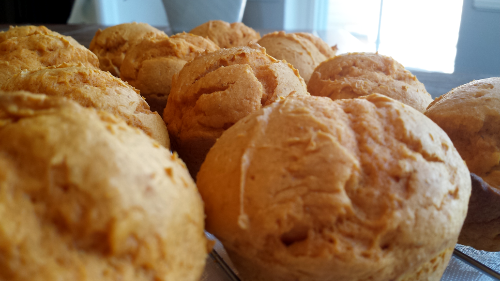 These are probably some of the fluffiest most light and airy muffins that I make.
And heavens, if you crack one open when it's still warm and slather it with butter, you will be in heaven y'all.
Pumpkin heaven…
Pumpkin or cinnamon cream cheese would be so incredible with these I'm sure. I enjoyed warming them up with butter and sprinkling a little cinnamon on them!
Though you don't exactly need much instruction because these are so dang easy, here's the recipe.
2-Ingredient Pumpkin Muffins
Recipe Type
:
Breakfast, Snack
2 simple ingredients come together to make the ultimate fall snack- Pumpkin Muffins.
Ingredients
1 Box Yellow Cake Mix
1 (standard) Can Pumpkin Puree
Instructions
Preheat oven to 350°.
Grease a couple muffin pans.
Mix cake mix and pumpkin puree together.
Fill muffin cup about 2/3 the way full. (Should make about 15 regular size muffins)
Bake for 15-18 minutes.
Allow to cool and eat!
Serving size:
1
Calories:
140
Notes
These would be super tasty with the addition of 1/2 cup chocolate chips!
Recipe courtesy of Melissa at This Girl's Life Blog.
Like this post? SHARE it!