I participated in an Influencer Activation on behalf of Influence Central for Folgers. I received product samples to facilitate my review and a promotional item to thank me for my participation.
Mornings here can be described as many things. Sleepy. Busy. Lazy. Fun. Loud. Quiet. The list goes on. You never know what you'll get during a morning at our house.
One thing is for sure. Coffee is always involved. My husband enjoys his straight up, no frills, plain and simple- black. Me on the other hand, I like to change it up often.
There was a time when I liked to add sweetener and milk. There was another time when I like to add sweetener and creamer. I get tired of things being the same sometimes so I like to find ways to create new coffee drinks.
The day I discovered milk frothers was a life-changing day (thanks to my mom!). Homemade lattes entered my life and it has never been the same.
These cool little bottles have also found a way to my heart! Folgers Flavors can be used at home or on-the-go and don't require refrigeration. Because I don't like to be a creature of habit, I'm thankful that Folgers Flavors come in 4 different flavors (Hazelnut, Mocha, Caramel, and Vanilla) to match any of my many moods. Most recently, it's been a caramel mood.
In case you needed to know.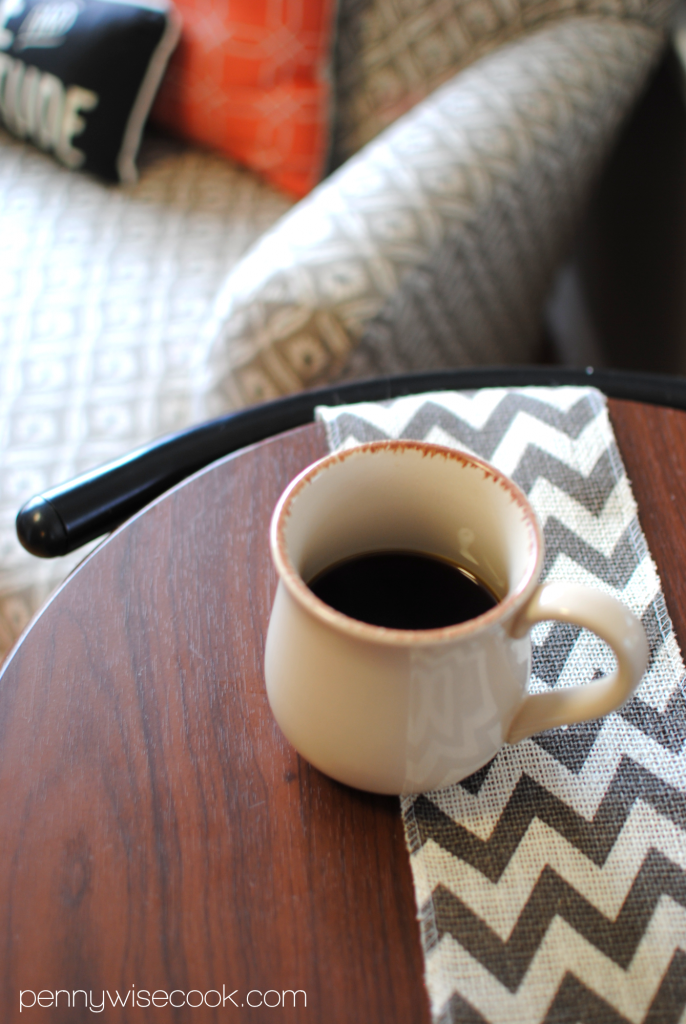 It's easy to take your coffee and make it into a latte. Folgers Flavors make it even easier. You can use a little or use a lot, hot or iced, the choice is yours to create your own flavored coffee.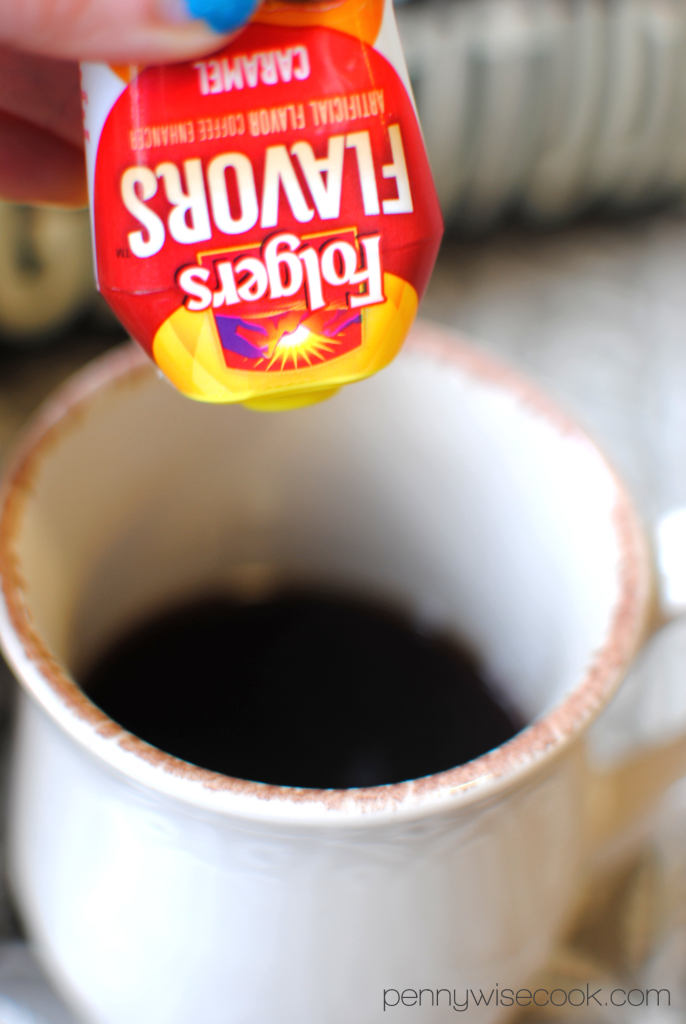 To make a Homemade Caramel Latte, here's my steps. I started with plain black coffee. Not exactly espresso, but I'm not a straight black coffee drinker so it's pretty strong for me.
Add a good squeeze of the Folgers Flavors Caramel Enhancer. I didn't even add sweetener!
I frothed some of my favorite creamer and poured that on the coffee. Then topped it off with a little whipped cream and caramel sauce.
It doesn't get much tastier than that for your morning! No matter what's going on, I find peace when I'm drinking my lattes.
Check out this video by Mike Tompkins! Talk about a remix!
Want to try Folgers Flavors yourself? I'm giving some away!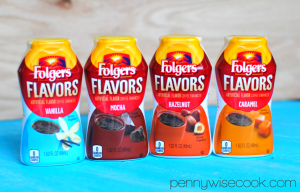 Folgers Flavors 2 Sample Giveaway
I am going to make this easy on everyone. Simply leave a comment with which flavor you'd like to try! I will use "And The Winner Is" to choose ONE commenter as the winner.
This giveaway will end Tuesday, November 10th at 11:59pm CT. I will contact the winner on Wednesday, the 11th and they will have 24 hours to respond. If I have not heard from them, I will name a new winner.
Contest entrants are only eligible to win once per sweepstakes, per household as part of a campaign sponsored by Influence Central.
Like this post? SHARE it!