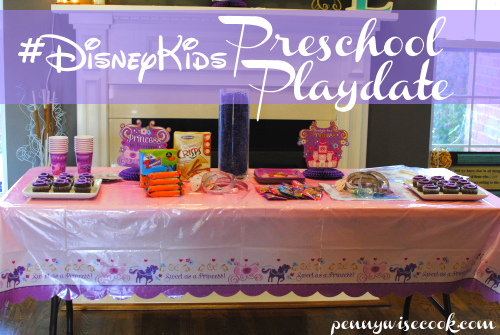 I received free products in order to host the Disney Kids Preschool Playdate. The opinions are 100% my own.
Now that school is back in session, playdates are at an all-time low. At least around here. Even if my preschooler isn't going to school tomorrow, her sister is and that makes it a school night. My youngest doesn't need school as an incentive to waking up early though. Noooooo, she wakes up like clockwork around daybreak. Keeps mommy on her toes!
…and full of coffee!
My preschooler, most of the time, is very independent. But she really likes to be around others. She likes to pretend with others and do puzzles. She likes to read books. You know what else she likes?
Princesses!
I was recently chosen to host a Disney Side Disney Kids Preschool Playdate and I was stoked. I'm sure that my little one would have been too, but I chose to keep it a secret until the very day of! This turned out to be a fantastic decision. She was completely surprised!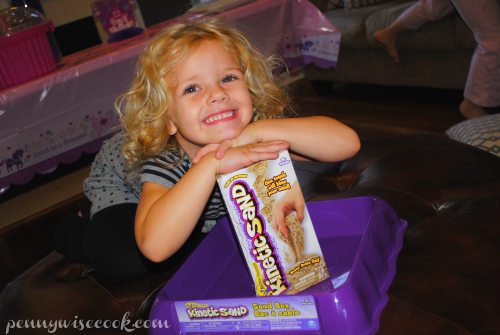 I was sent a HUGE box of amazing Disney decorations, treats, and fun for the kiddos to enjoy. This was her with the Kinetic Sand. This stuff is SO cool y'all.
It's kinetic meaning it sticks to itself and not to you! It oozes, moves and melts right before your eyes. It flows through your fingers like a slow-moving liquid, but leaves them completely dry. Kinetic Sand stimulates children's creative skills allowing them to create anything they can imagine over and over again. Kinetic Sand never dries out and is gluten free. This soft and stretchy sand easily cleans up while delivering non-stop fun! It's squeezable sand you can't put down. Feel the difference with Kinetic Sand! Made for kids ages 3+
I must admit that I had almost more fun with it than her, but I promise I shared.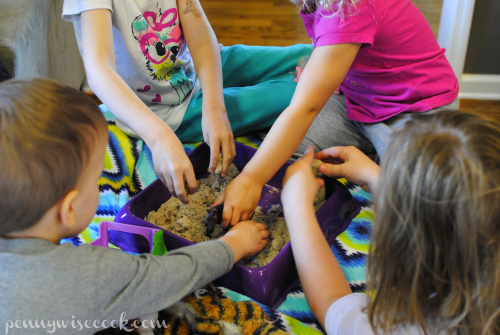 They couldn't stay away! It's so smooth and molds to whatever shape you want to make. And the Kinetic thing, it's awesome. To watch it ooze out of your hand and fall it's almost therapeutic.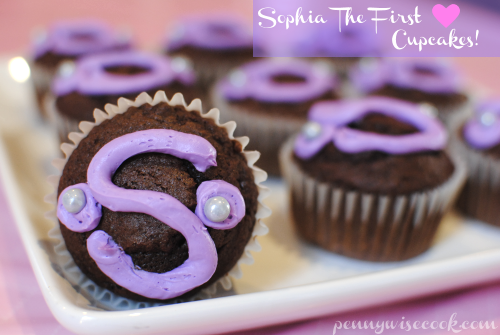 With the majority of decor we received being Sophia The First, I decided to make these cupcakes to match! Knowing that these were preschoolers, I decided to go easy on the frosting, keeping naptimes in mind.
They turned out cute, didn't they!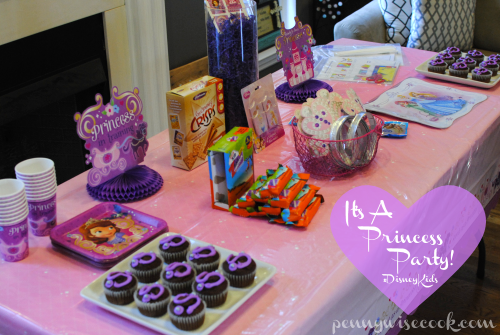 By the time that I unpacked all the goodies, it looked like a grand princess affair! All the kiddos were so excited and their eyes lit up when they walked in to find this waiting on them. It was magical!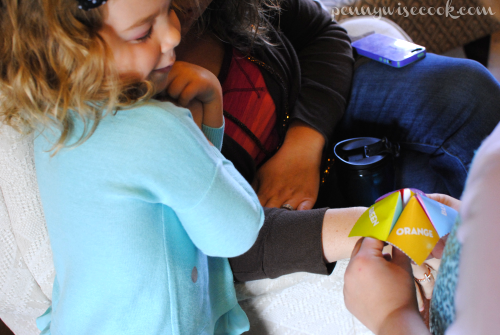 We did a few fun activities that were provided and they loved this "Which Disney Junoir Character Are You" Fortune Teller game. The name says it all. Guess who I was EVERY time? Handy Manny! The girls were so happy when they got Sophia The First!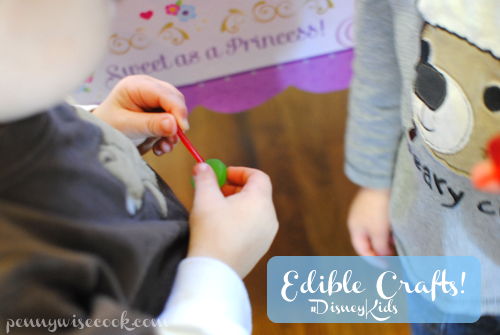 We also made an edible craft! Which when you're this with preschoolers, you should know that there is more edible-ness happening than crafting. We used licorice laces as the string and Lifesaver Gummies and Froot Loops as beads. They suggested mini marshmallows, but we couldn't make those work.
So we just ate them!
Here's my sweetie and her bracelet! (Eaten seconds later)
As if they needed more sugar, we breaked for snack time! I was provided with these cute Disney Princess placemats which helped to keep cupcake crumbs contained.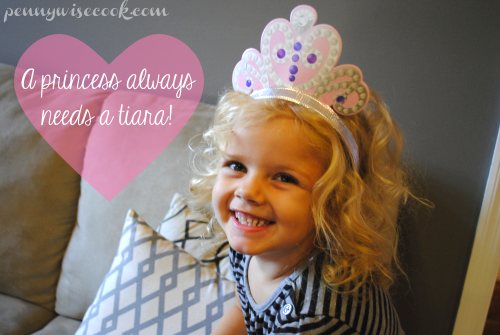 After snack time, we all put on our tiaras and played Twirling Tiaras. It's basically a freeze dance where you play music and freeze when the music stopped. It was so much for everyone that we had to play twice!
We had an incredible time at our #DisneyKids Preschool Playdate y'all. Much needed for my preschool princess. She is still reeling from the fun she had and still plays with her Kinetic Sand and Mega Bloks toy!
_______________________________________________________________________________________________
This post was brought to you on behalf of Walt Disney World Resort and MomSelect. All opinions expressed are 100% mine. I was provided with free product in exchange for this post.
Like this post? SHARE it!