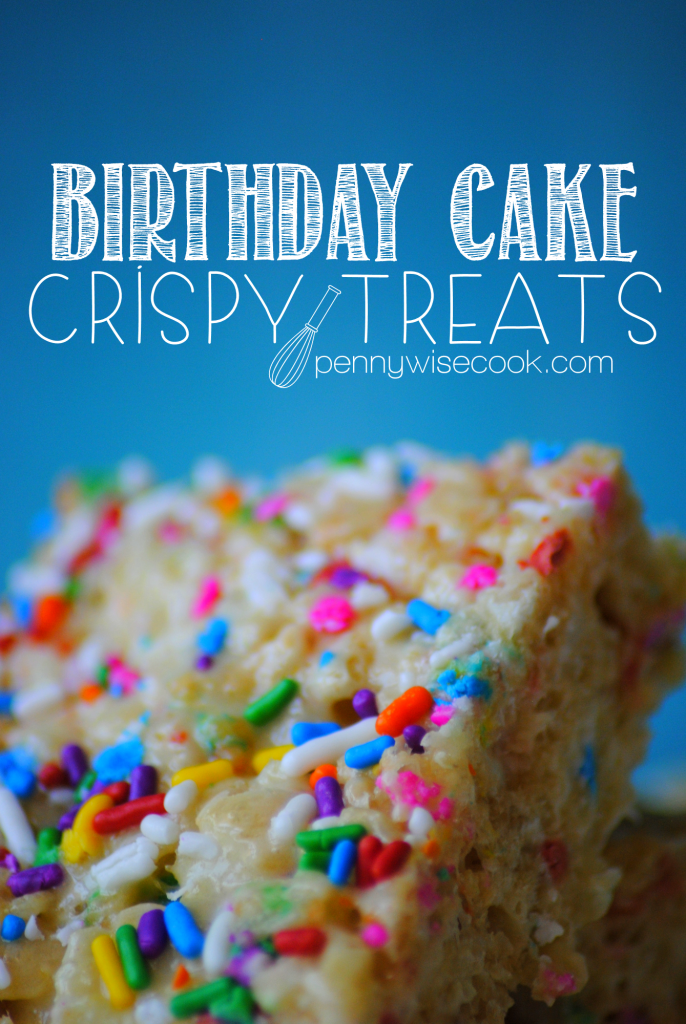 Long time now see, eh? Only since February. That's not too long is it? Nah. We're all busy folks.
How have you been? That's good to hear.
I've been doing well. Just a teensie bit busy, but good. I have been thinking about you and how I have left you hanging for months without a recipe. Then today, I whipped up something that I thought was worth sharing.
And here we are!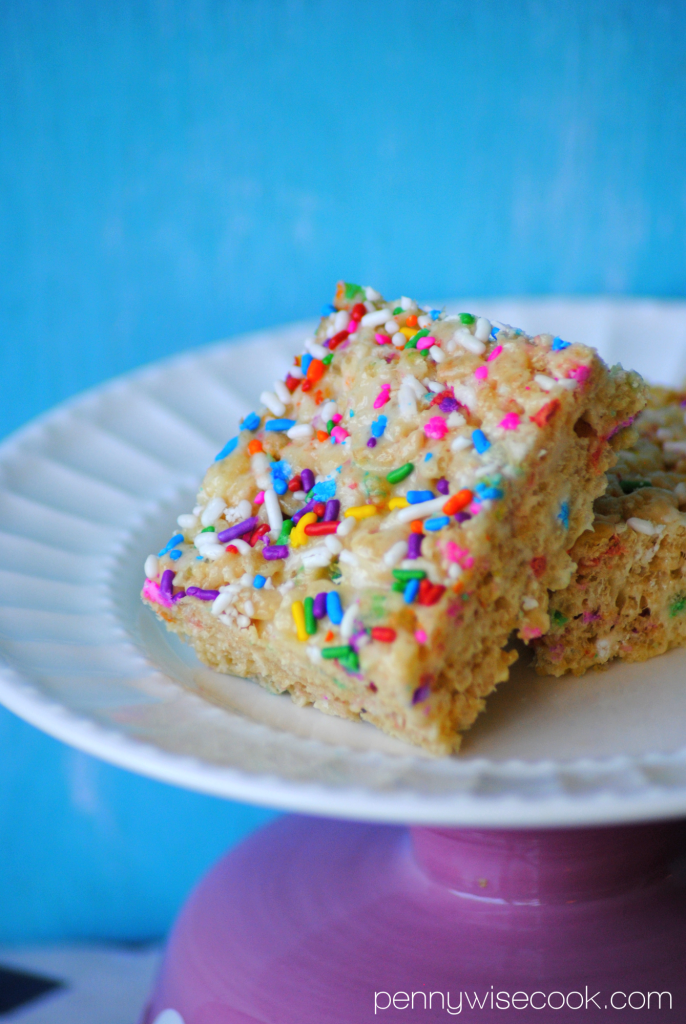 These, ladies and gentlemen, are Birthday Cake Crispy Treats. Made with all the same ingredients regular crispy treats are, except cake mix is added.
And sprinkles.
They are incredibly simple, uber tasty, and contain enough sugar to send you to the moon.
My 4 year old helped me in the kitchen to make these today. She is a great spoon-licker! And I don't mean to toot my own horn, but I am too.
Birthday Cake Crispy Treats
2015-08-13 12:34:09
Birthday Cake flavored Crispy Treats!
Ingredients
4 tbsp Butter
1 Bag (10 oz) Mini Marshmallows
1/2 c. Dry Yellow Cake Mix
5 c. Crispy Rice Cereal
1 Container Sprinkles
Instructions
In a large sauce pan, melt butter over low heat. Add marshmallows.
When the marshmallows begin to melt, remove from heat and add dry cake mix.
Stir in cereal until its coated well with marshmallow mixture. Sprinkle in half of the sprinkles. (Don't over-stir or the sprinkles colors will bleed)
Press the mixture into a greased baking dish. Top with the other half of the sprinkles.
Wait at least 30 minutes before cutting and serving.
Notes
Before you stir the cereal together with the marshmallow mixture, you might spray the spoon with cooking spray to avoid sticking.
Adapted from Gimme Some Oven
Pennywise Cook http://www.pennywisecook.com/
Like this post? SHARE it!