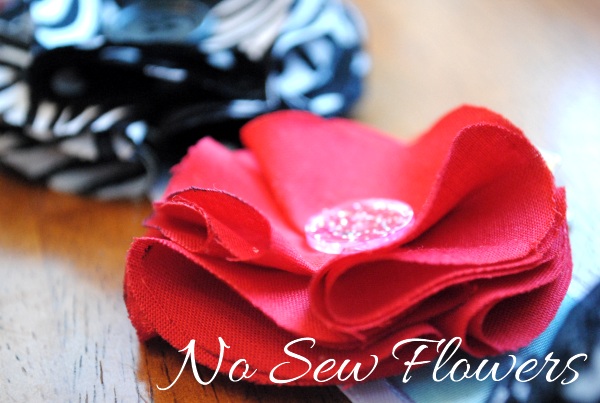 I've never really considered myself a very crafty person. I've always wanted to be one of those people just whipping the coolest things up with only a needle and thread. My mother-in-law and her mother crochet really well and they are always making the most incredible and detailed things. From doilies to sweaters and shrugs, they have got the craft thing down. Me on the other hand, you'd never want to wear the sweater that I have crocheted.
Have you seen people walking around with super cute little flowers all over the place? Seems like everyone has one on their headbands or pinned to their shirts. With spring here, I wanted to bloom too! Little did I know that these cute little flowers are actually quite simple to make. I think I could use a sewing machine if my life depended on it, but it doesn't so I just won't. 😉 Anywho, these flowers ladies and gentlemen are darling and fun to make. The day I found out about them (Ruffles and Stuff), I made 3. The next day I made 2 more. Soon, I'll have one for every outfit!
Let's start with how to make them: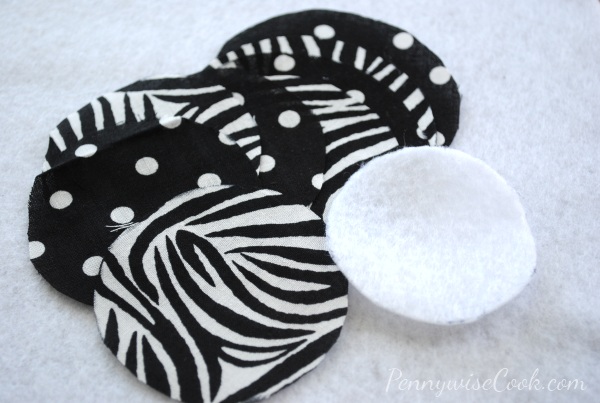 What You Need:
7-8 Equal Size Fabric Circles- Walmart carries 1/4th yard pieces of the cutest fabric in squares for only $.97! You can make lots of these flowers with them. My circles are 3 inches.
1 Smaller Felt Circle (about half the size of the others)
Hot glue gun
Hair Clip or Barrett (Optional depending on the use)
Scissors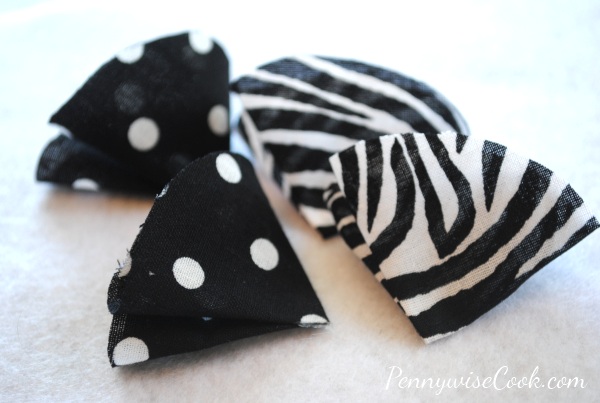 1) Start out by folding a circle in half, then in half again. They will look like this. I usually put a drop of glue in the very corner just to keep it together, but it's not completely necessary.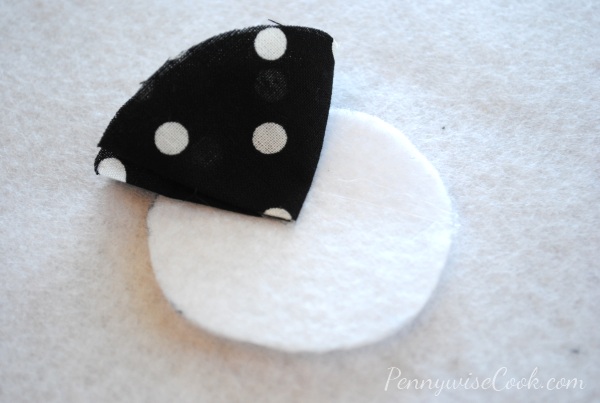 2) Glue that circle to the middle of the felt circle taking up 1/4th of it.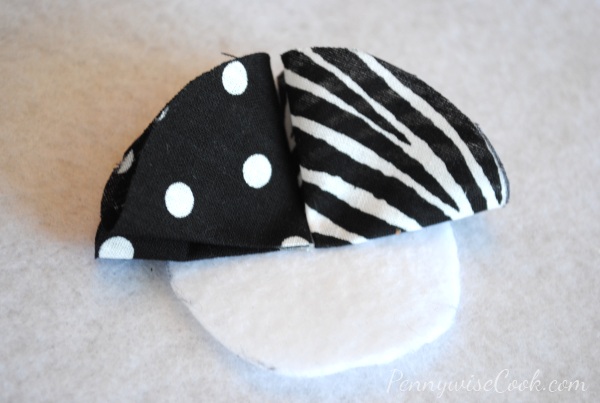 3) Continue this with the next 3 until you have 4 circles glued to that felt.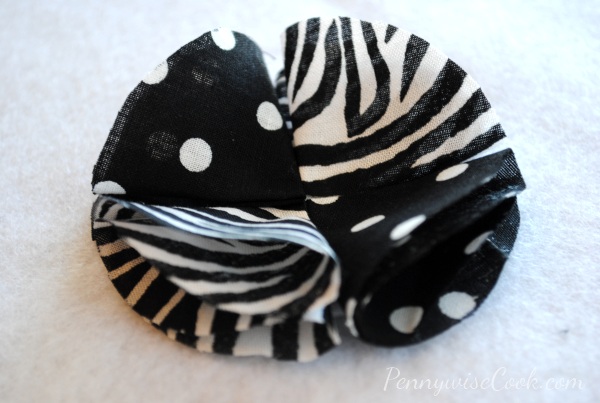 It will look like this…….TAH DAH!
4) Once that layer is done, offset the next layer and glue it on top of the last.
5) Glue on your button or fancy bead and fluff to your perfection. Then glue on your hair clip if necessary.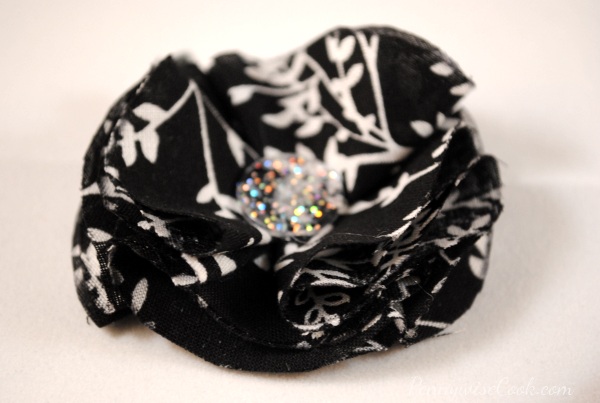 It will end up looking somewhat like this. Yours may be prettier!
Note- I didn't take a picture of this, but if you are gluing on a hair clip be sure to glue felt to felt. Meaning cut a little piece of felt, attach it to the clip, then attach it to the back of the flower. This will ensure that it stays glued well to the flower.
And when you're done, you have to go get your 4 year-old to model it for you like Addie did. 🙂
Super adorable and the color and fabric possibilities are endless. Plus, I really love that these are really inexpensive to make. Just from my experience, here's an idea of what things will cost to make these.
Fabric: $.97 (makes several)
Felt: $.20 (makes several)
Mini Glue Gun (if you don't have one): $3.00
Hair Clips: $2.00 (makes several)
All in all, you're looking at less than $10 to make several homemade flowers. Plus, you get to pick out exactly what you want, not settling for something that you don't at a store somewhere.
Now, go! Make some incredible no sew fabric flowers that are better looking than mine. 🙂
Like this post? SHARE it!