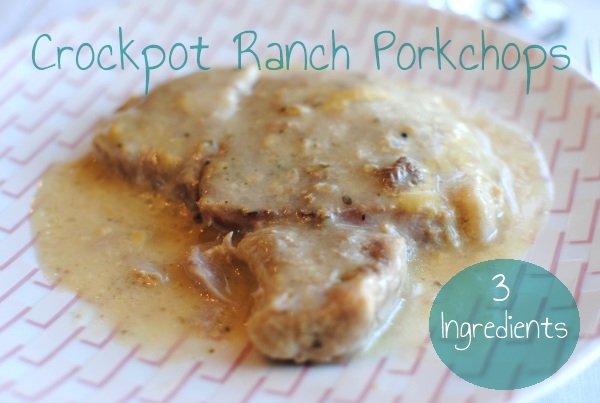 With busy nights, there are at least 3 nights per week that I plan on making a crockpot meal. I usually try to think of nights like soccer practice or small group when I know I'm not going to have time to cook up a big meal. My crockpot is like my best friend. It really does bring joy and happiness to my life. (Insert mushy crockpot love song here)
Take Easter for instance. We didn't have a single plan (for once in our life). However, I was not about to spend the entire day cooking a meal. We really wanted to spend the day together enjoying each other's company. Once again my crockpot stepped in to make life easy. I popped an entire chicken into it stuffed with rosemary and garlic and just let it go. 6 hours later after we were done playing outside, watching a little TV, and essentially getting a little tired of each other (what? doesn't everybody?), the chicken was perfectly cooked and ready for our Easter dinner.
These porkchops are one of my new favorites for crockpot recipes! Only 3 ingredients and they are simply to most moist and tasty porkchops I might have ever had. No exaggeration.
I'm so thankful to have come across this recipe at Living Laughing and Loving!
You simply MUST try it!
3-Ingredient Crockpot Ranch Porkchops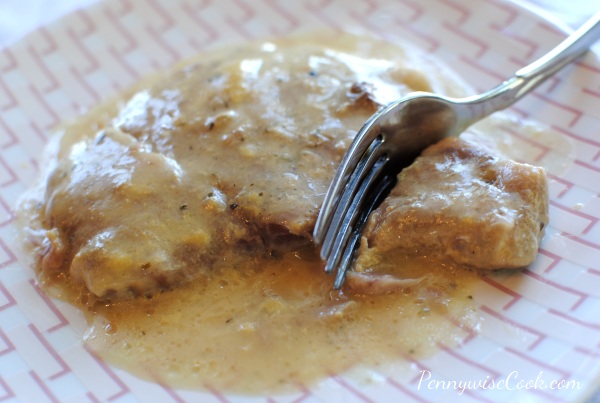 With only 3 ingredients you can create the most moist and tasty porkchops ever!
Ingredients
Pork Chops
Ranch Seasoning Dry Mix Packet
1 can Cream of Chicken plus 1 can water as needed (or 2 cans cream of chicken)
Method
Combine all 3 ingredients in your crockpot and mix well.
Cook on low for 4-6 hours.
Notes
I used only 1 can of cream of chicken with the 1 can water and it turned out perfect!
I cook 4 porkchops with this recipe.
This will also freeze well. Place all of the raw ingredients in a freezer bag together then run under warm water before placing in the crockpot when you're ready to cook!
http://www.pennywisecook.com/3-ingredient-crockpot-ranch-porkchops/
Like this post? SHARE it!