Happy FRIDAY pennywise cooks! May your day be filled with productivity and a little bit of fun, too. 🙂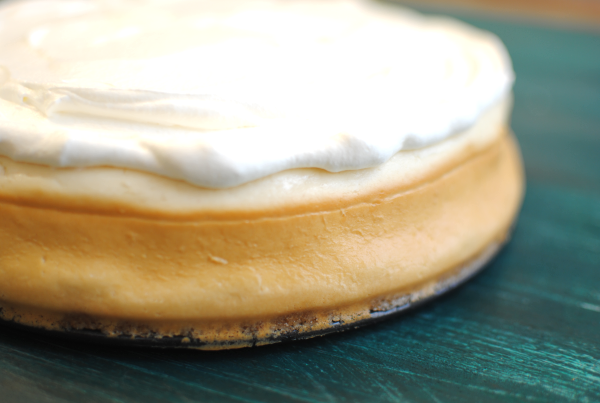 It's been just a little while since I shared a cheesecake recipe with you. I'm fond of cheesecakes to say the least. I'm not sure if it's their creaminess or the fact that you can pair them with practically any sweet flavor that makes them so appealing to me. I'd eat them plain too.
There used to be this cheesecake shop where I used to live. Leonelle's Cheesecakes. A slice was $2 and it was HUGE! A large cheesecake was $28 and the smaller versions were $19 and worth every single penny. They were low carb without any added preservatives or artificial gunk. He even used a natural sugar. Those were the best cheesecakes we've ever eaten. When we moved from that city and came back to visit, we found that his shop was closed. It made me sad. My husband and I would always grab one and eat the entire cheesecake in one night while watching a movie.
I guess it's best that it's no longer there…
I was talking to someone the other day and they told me about a banana cream cheesecake they had eaten recently. They raved about this cheesecake. My gears started turning and I knew I had to make one. You know me and my love of bananas.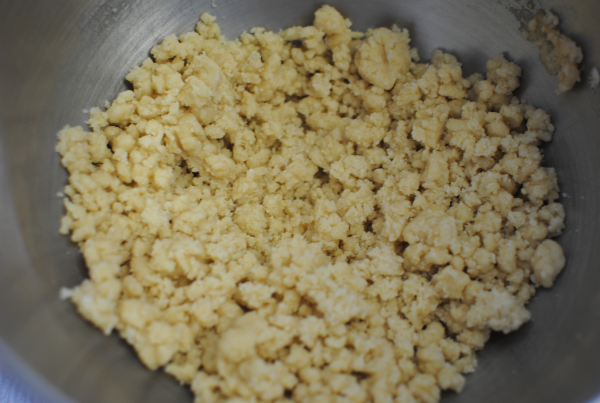 I made a few changes to Kraft Foods' recipe for Banana Cream Cheesecake. I adapted it to healthify it a bit. But believe me, it's still incredible.
It starts off with white cake mix, egg, oil, and sugar made into this crumbled mixture. This is the crust. Never thought of using white cake mix as a crust before, but this was a great idea. It wasn't cakey at all and tasted really good.
You press the crumbled mixture down into a springform pan to form the crust. Pardon my rippling fingerprints. You can make yours a little prettier I'm sure.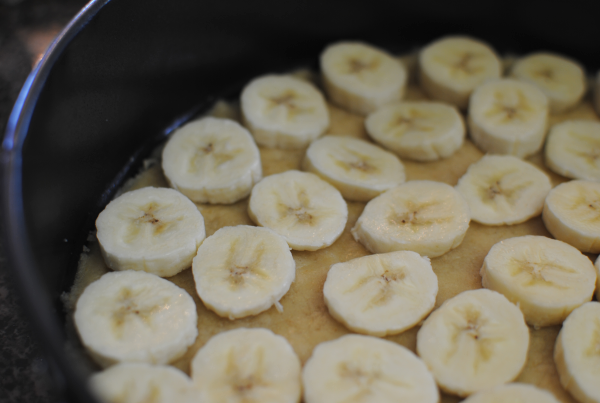 Next comes the nanners. This is really the only point in the entire cheesecake that bananas are involved. To be honest with you, I don't really care for bananas being in there. I know, kinda weird huh? I have never liked real bananas being in my banana pudding. It's a texture thing and it bothers me when the bananas get brown.
If you aren't a banana person, I promise that this cheesecake would be just as amazing without them.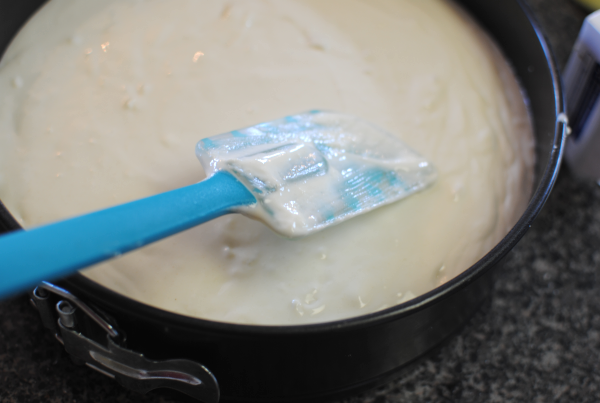 Then its time for the cream cheese mixture. It's a little runny, even after reducing the amount of milk from the original recipe. But that doesn't matter because it still bakes up correctly.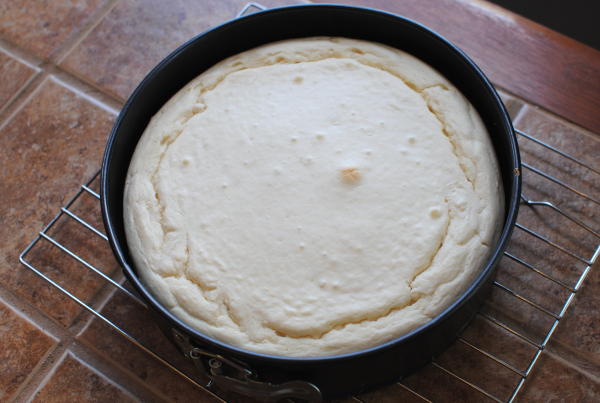 Here is it out of the oven! I could just dive right in with my fork right now. It could have cooked another 5-10 minutes I'm convinced, but it was practically done. I'll add the additional time to the recipe for you.
I'm in love. With a cheesecake.
*cue the teasing "so why don't you marry it"*
I will, thank you.
Author:
Ingredients
1 White Cake Mix
2 Egg Whites
2 Whole Eggs
3 Tbsp Oil
2/3 c. Packed Splenda Brown Sugar, divided
2 Bananas, Sliced
1 Package (8 oz) Fat Free Cream Cheese
1 Package (8 oz) 1/3 Less Fat Cream Cheese
2 Tbsp Lemon Juice
1 c. Skim Milk
1 and 1/2 c. Thawed Whipped Topping
Instructions
Preheat oven to 300 degrees. Reserve a cup of cake mix. Mix the remaining cake mix with 1 egg, oil, and 1/3 Splenda brown sugar with a mixer. (will be crumbly) Press into a greased round springform pan or 9×13 baking dish to form the crust. Top with bananas.
Beat cream cheeses and remaining sugar with mixer. Add the reserved cake mix, 2 egg whites, last whole egg, and lemon juice. Beat for about a minute, then add the cup of milk. Batter with be thin. Pour onto crust and smooth top.
Bake 45-60 minutes or until the center is almost set. Cool and then refrigerate at least 4 hours.
Top with whipped topping and refrigerate leftovers.
Like this post? SHARE it!