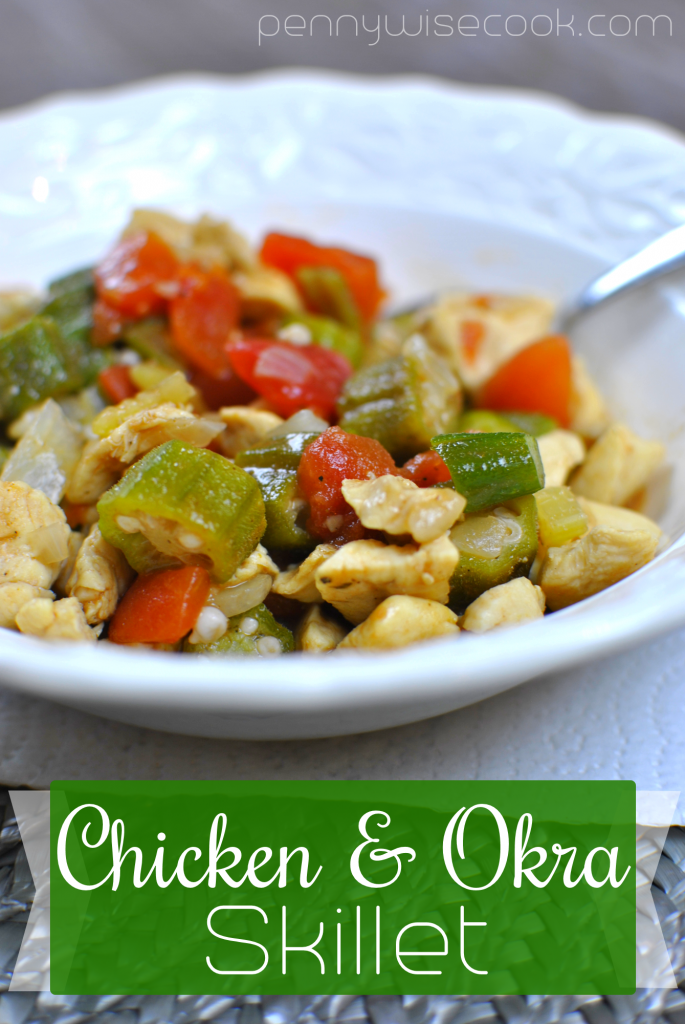 Happy new year! It's 2015 already y'all. Can you believe it? HOW are we already here?
I remember thinking that summer being over was weird. And now CHRISTMAS is over. SO weird.
I have fond memories of my great Aunt Joan always making pickled okra around the holidays. I'm pretty sure that she always made it, but we mostly saw her around the holidays so I just associated it that way. Who knew that a kid would love to dig into dig into a big old jar of homemade okra?
My kids sure wouldn't.
As I've gotten older, I've learned that I like lots of forms of okra. Fried, steamed, cut, you name it. It's all good in the okra hood. My husband, not so much. Though for the new year, he is committing to eating better so he decided he would give it a chance. So I decided I would come up with something really tasty to get him on the okra train.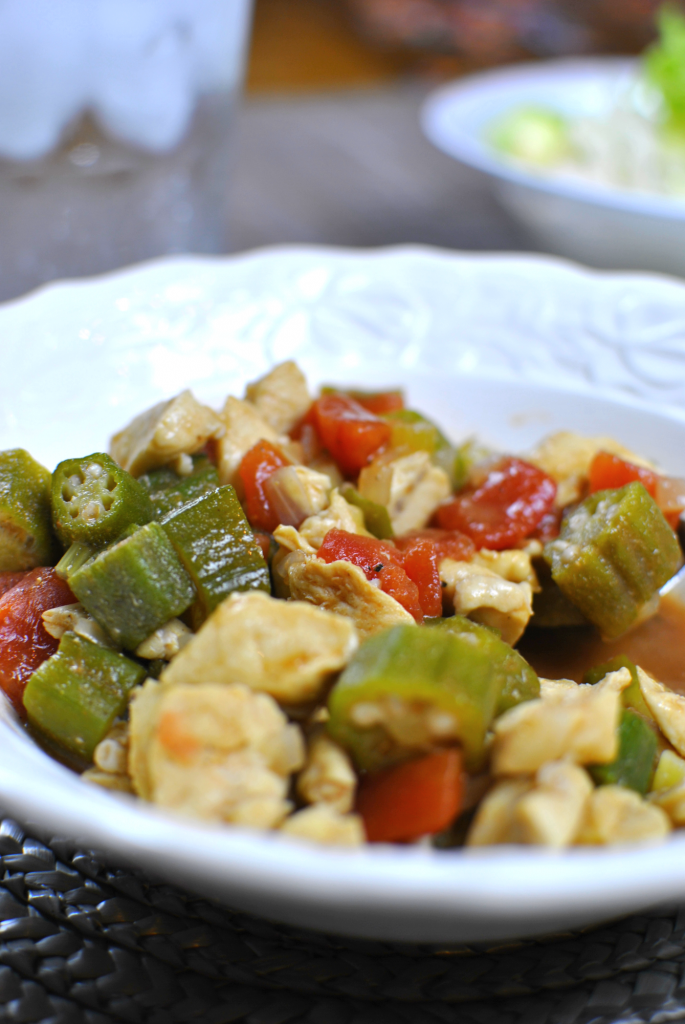 So I made this! My own creation of a few flavors that I thought would go well together. I love what the okra adds to this dish. It's a bit slimy and soft, but that makes this so good. Gives it a sort of stew texture.
My favorite part? It's a one-pot meal! You can easily make this whole meal in your skillet. Thank you Jesus!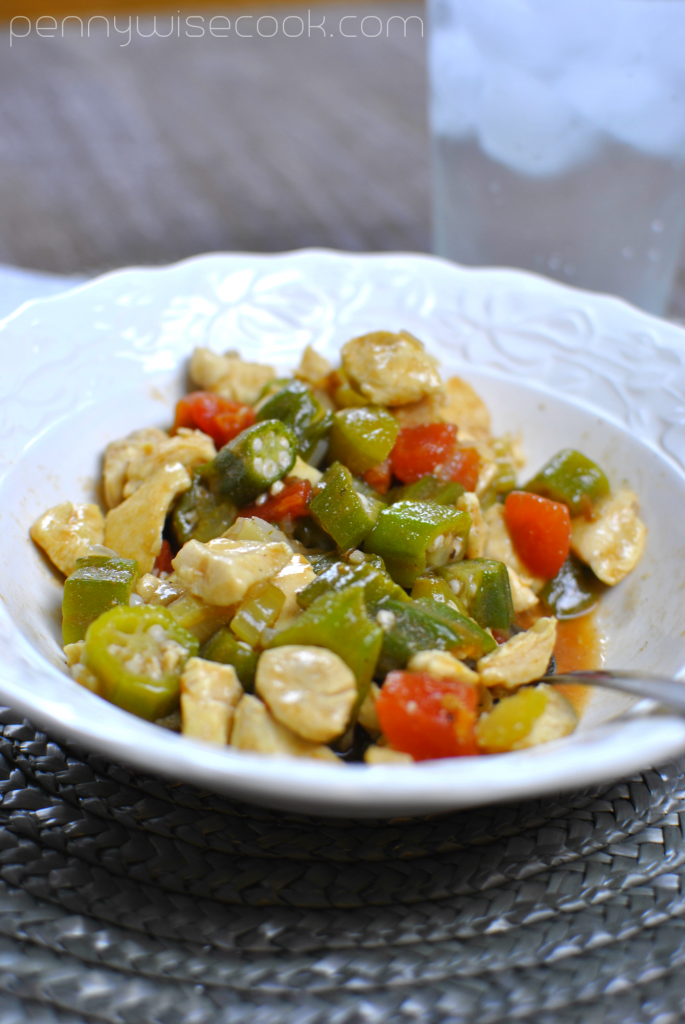 My husband's verdict was made apparent when he went back for seconds! I withheld a large smile inside as I watched him dole out the next helping. I told him at the beginning that I thought that he was going to be surprised and he said that he was.
All the ingredients are really simple. Many might be things you already have. This is so quick to whip up so it would make a nice weeknight meal.
Chicken and Okra Skillet
2015-01-05 09:37:05
Tomatoes, Okra, and Chicken make a great combination in this easy recipe for a great weeknight meal.
Ingredients
1 tbsp olive oil
2 ribs celery, chopped
1 small onion, chopped
2 tsp minced garlic
1 lb fresh chicken tenders, cut into bite-size pieces
1 (12 oz) bag frozen cut okra
1 (14.5 oz) can diced tomatoes
1 tsp cumin
1 tsp beef bouillon
Salt & pepper to taste
Instructions
In 1 tbsp olive oil, saute onion and celery over medium heat until translucent. Add garlic and saute until browned. Add chicken pieces and cook until no more pink.
Season with salt and pepper.
Make hole in chicken, celery and onion mixture. Add frozen okra to the middle. Cover and let steam for 5 minutes.
Add can of diced tomatoes, beef bouillon, and cumin. Let simmer for about 5 minutes until warmed through. Season with salt and pepper and serve!
Notes
I use my kitchen sheers to cut up the chicken! Makes it quicker and easier than a knife.
Pennywise Cook http://www.pennywisecook.com/
Like this post? SHARE it!