Ok, I'll admit it. I'm lazy….sometimes. Some mornings I don't want to get out of bed. I despise cleaning and sometimes let my dishes pile up. My husband shares my hate for dishwashing so there are days when we have a stand off to see who will clean them first. Those are usually the days when I don't want to care about the dishes in the sink, but my secret cleaning OCD kicks in and I go on a very random rampage cleaning everything in sight.
My laziness comes in spurts.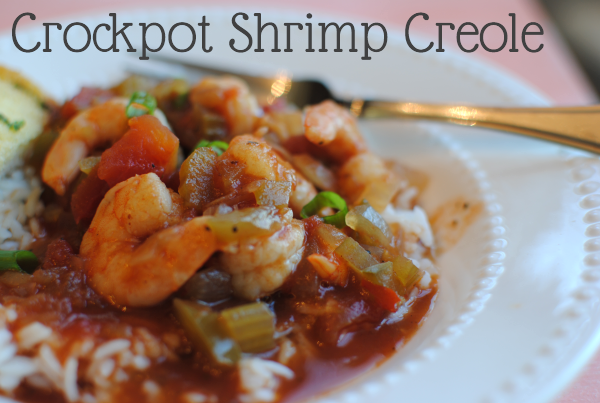 When it comes to cooking, if there are too many ingredients or steps in a recipe then I pass. This busy moms gets distracted easily and a recipe with a gazillion ingredients simply won't cut it. Hence the fact that many of my recipes are titled, 2-Ingredient This, 3-Ingredient That.
I also hate doing a lot of work for a recipe. If there 2 ingredients, but 1 involves seeding, peeling, poking, punching, baking, staking, grilling, patting, kneading, and THEN you can use it…I'm not interested. One of the ingredients that I've always considered high maintenance would be shrimp. I don't really like to cook with cooked shrimp because I usually get it too rubbery. And raw shrimp has always seemed like too much work. Until recently that is.
I decided to pick up a bag of medium raw shrimp a few months ago because it's low calorie and something that everyone in my family likes. Since then, I've made a variety of meals with shrimp. And you know what? The labor of peeling and shelling them hasn't killed me! In fact, I love them now. They cook extremely quick no matter what method you use and they don't need prior thawing. I'm notorious for forgetting to thaw out meat the night before.
One of my recent and most favorite shrimp dishes was this Crockpot Shrimp Creole. I originally found this at Food.com, but it's actually a Paula Deen recipe. It was amazing! Definitely makes the peeling and shelling worth it.
I made this while my husband's parents were here and while we shopped all day. It's so nice to come home and have dinner waiting, isn't it? I hope you get a chance to make this and please tell me what you think!
I did adapt this recipe a bit. I added a little water to create more juice to pour over my rice. I also omitted hot sauce. We aren't very spicy around here.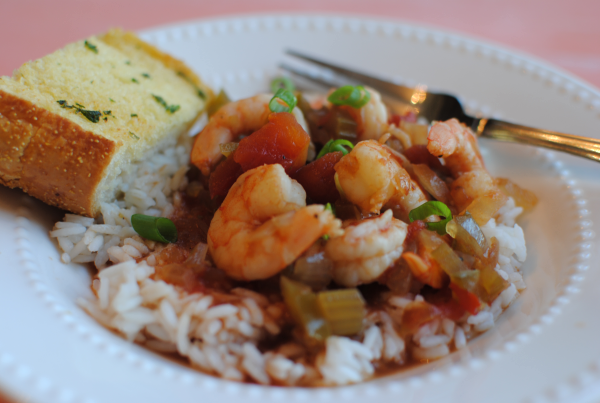 Nothing like a good shrimp creole for a comforting weeknight meal!
Ingredients
2 tablespoon olive oil
1/2 cup diced green bell peppers
1/2 cup diced onions
1/2 cup diced celery
1 teaspoon chili powder
1 (14-ounce) can tomatoes
1 (8-ounce) can tomato sauce
1 tomato can of water
1 tablespoon Worcestershire sauce
1 teaspoon white sugar
salt and pepper to taste
1 1/2 lb peeled and deveined shrimp
green onions for garnish
Method
Place all ingredients except the shrimp into the crockpot and set on LOW for 4-6 hours.
In the last 15 minutes, add shrimp and let cook until orange.
Serve!
http://www.pennywisecook.com/crockpot-shrimp-creole/
Like this post? SHARE it!