Feeling a bit adventurous? How about homemade gnocchi? You can do it with a little help from Betty Crocker. Believe me, if I can do this anyone can!
Gnocchi is beginning to be found at many restaurants these days. It's a very fluffy potato pasta that is incredibly indulgent and yummy. I've been buying it pre-made for a few years and it wasn't until recently that I got up enough courage to attempt it myself. Mind you, I've never made any type of pasta before. I decided to give it a try and to my surprise, I found out that I do have the ability to create these fluffy potato pillows of yummy goodness! You most certainly can too and I encourage you to do it!
The version that I'm going to give you will make it super easy for you to give it a try. It's made with instant potatoes instead of having to peel and boil and mash real potatoes.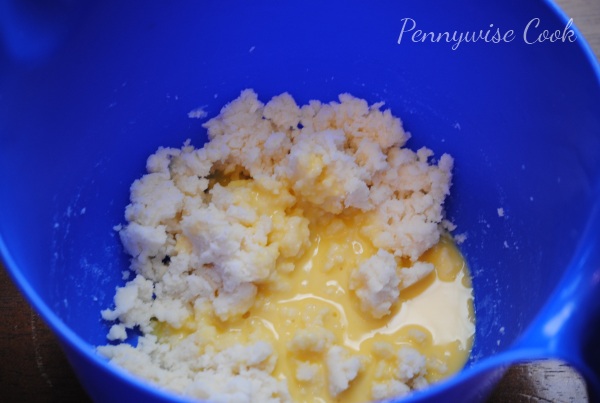 Start out by mixing dry potato flakes (instant potatoes) with water and then adding an egg and a little bit of salt. Can you believe that you're almost done?! That's how easy it is to make these!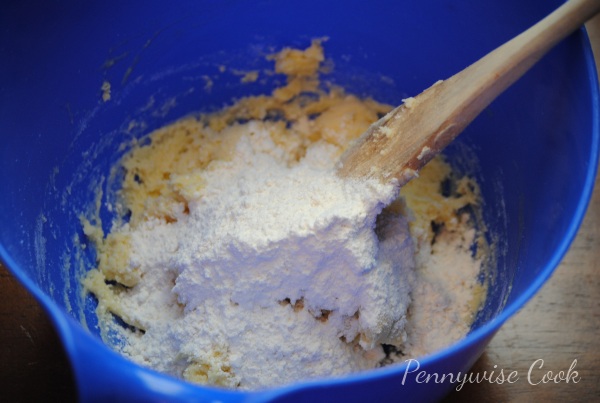 Next, you add in the flour slowly which starts to turn the potatoes into dough.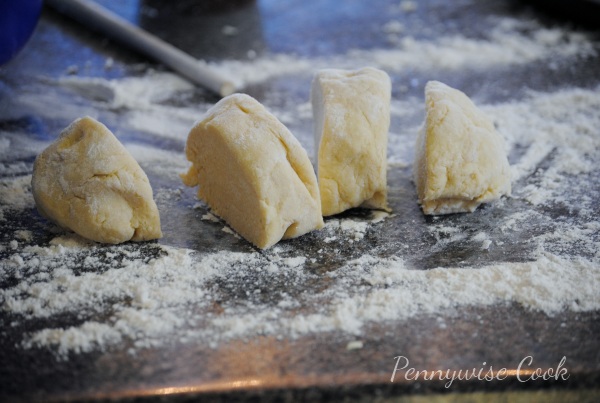 You knead the dough and then divide it into sections for rolling out.
Roll each section into long cylinders the size of your thumb. Then cut into small bite-size pieces.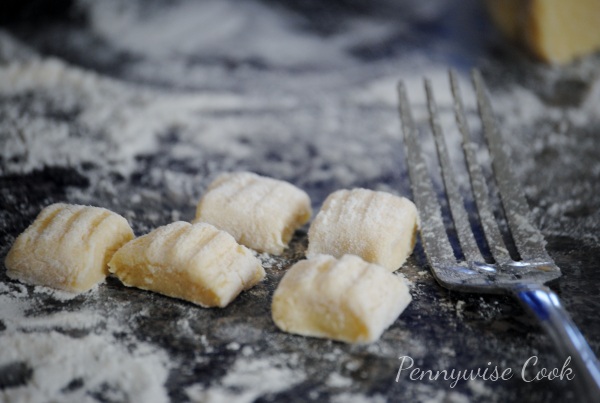 Use your fork to make imprinted lines across the gnocchi. This is how your yummy sauce will stick to them. Then you can shape them to look more like gnocchi which is generally more round and not squared. Don't get hung up on the shape. They will taste like gnocchi no matter what shape they are in. They are wonderful served with a tomato basil sauce, cheese sauce, or brown butter sauce.
Or you could always toss into Zesty Zucchini and Squash Over Gnocchi!
Recipe courtesy of Food.com

Homemade Instant Potato Gnocchi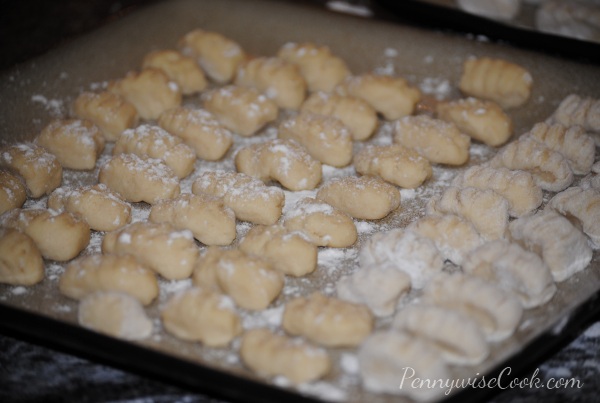 Ingredients
2/3 c. Dry Instant Potatoes
2/3 c. Boiling Water
1 Egg at Room Temp, beaten slightly
1/2 Tsp Salt
1 1/2 c. All-Purpose Flour
Method
In a medium bowl, stir instant potatoes into boiling water until blended.
Fold the egg and salt in.
Slowly add in the flour, a third at a time. Dough will become thick and won't stick to the bowl anymore.
Place the dough on a well-floured surface and knead well. You want it to not stick to anything, but you don't want to add too much flour. The thicker the dough the denser your pasta will be.
Cut the dough into 4 sections. Roll each section into cylinder rolls about the thickness of your thumb. Cut them into bite-size pieces.
Using your fork tines, make indentions on the gnocchi and form to your liking.
To cook- place gnocchi into boiling salted water. Do not crowd the pot. Gnocchi is done when it floats to the top.
Serve with your favorite sauce.
http://www.pennywisecook.com/easy-homemade-potato-gnocchi/
Simple enough and you can say that you made it from "scratch" without hesitation. 😉
Like this post? SHARE it!