I love to cook. A good old fashioned meal made with love, straight from scratch is one of my most favorite things to create. It sometimes can even relieve stress from my day. As long as no one is up in my kool-aid if you know what I mean. And if you don't, it really just means- up in my kitchen. I gotsta have an empty and fairly clean kitchen to cook in y'all!
Around here, school just kicked off the first few days. All the moms rejoice! It's been a fairly short summer it seems. Though the last two weeks have been a bickerfest at our house so that made it feel like a very looooong summer.
You know it's time for school to start when you pray that your children do not cause each other bodily harm!
The school year can be all over the place for us. There are weeks when we have it all together and I cook those fantasy family meals like I described above and there are weeks when I'm really doing good to lovingly create a peanut butter and jelly sandwich. More the latter than the former…
If we've got a lot of church events or practices, chances are that we'll eat things quick and easy. I've partnered with The Coca-Cola Company to talk about Effortless Meals at Walmart. It's nice when I'm in a pinch for dinner to be able to grab a meal like the picture above to rescue me from peanut butter and jelly.
If you are a My Coke Rewards member, you can unlock bonus points for picking up Effortless Meals at Walmart! They're effortless and affordable really. My pizza meal was less than $10.
Head over to My Coke Rewards and login.
Have your UPC and My Coke Rewards code ready.
Enter them to unlock bonus points for purchasing an Effortless Meal bundle at Walmart!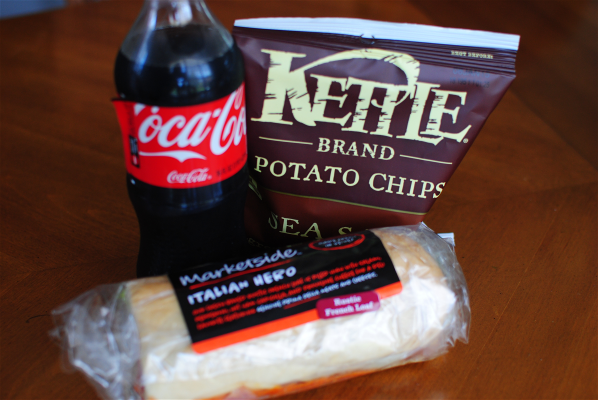 I grabbed this Effortless Meal for a quick lunch for hubby. Even though I didn't make him an old fashioned, from scratch lunch, he is much obliged at the offer of an Italian Hero Sub. What man would turn that down?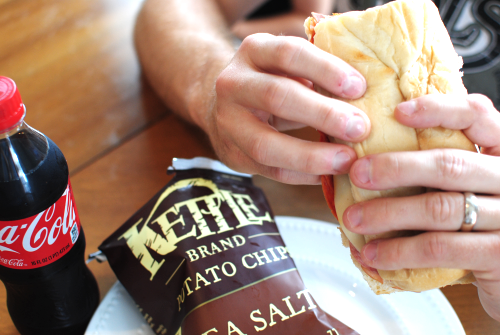 Their rotisserie chicken Effortless Meals make any weeknight a breeze. Or heck, if you need something to bring to a get together, they're the perfect save.
The next time you're in need of a quick weeknight (or weekend meal, hey no judging here), consider checking out the Effortless Meals at Walmart and be sure to unlock your bonus points at My Coke Rewards!
Thanks to the Coca-Cola Company for providing compensation for this post. All opinions expressed are 100% mine.
Like this post? SHARE it!