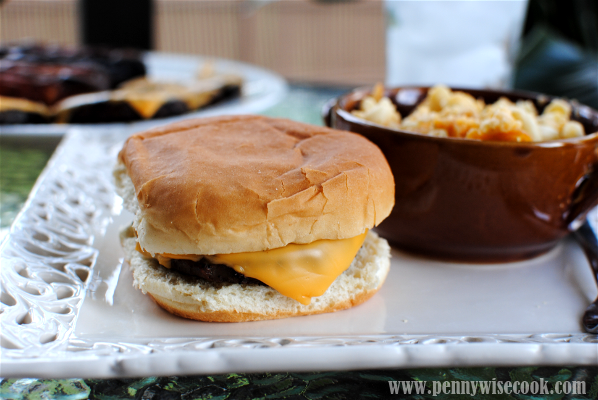 I received an Omaha Steaks Exclusive Pack for The Home Depot & compensation for the purpose of this review. This post was made possible by Mom Spark Media. Thoughts are my own.
Every year about the time blooms start to form on all the trees, men everywhere begin to get excited. Excited about summer, sun, and fun? Maybe. Excited about vacations? Could be. But mostly because…it's grilling season. Ah yes, the time when testosterone gets to run wild while the burgers, dogs, and steaks grill to perfection on a warm summer's day.
It's quite the thrill. I gotta admit, the take over of dinner gives me a break so I'm not complaining! Hey, I might even do the dishes. We love to grill. I'm pretty sure that just the mention of that word gets my husband so excited that he could frolic through the wildflowers. Is that true for all men? Pretty sure that's a yes.
The picture above is the epitome of successful meal during grilling season. Aside from a big, tasty steak of course.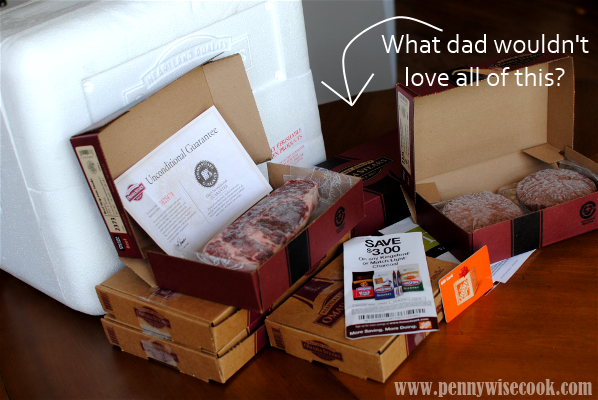 I was so lucky to be able to try out this super yummy Omaha Steaks package. I'm telling you, this is the ultimate idea for Father's Day seeing as it has everything a dad would want for summer grilling.
When you order the Omaha Steaks Exclusive Pack for The Home Depot, this is what's included:
2 (8 oz.) Boneless Strips
2 (5 oz.) Top Sirloins
8 (3 oz.) Polish Sausages
8 (3 oz.) Italian Sausages
4 (4 oz.) Omaha Steaks Burgers
4 (3 oz.) Gourmet Jumbo Franks
$3.oo Coupon off Kingsford Charcoal at Home Depot
PLUS, one $10 Home Depot Gift Card
That is a lot of meat. Like, a lot. It's regularly $175, but is on sale for $69.99! Savings of $105.01. Plus, they arrive in 3-5 days so even if you're shopping for dad last minute you can still get in on this.
Father's Day is June 15th, 2014!
Ordering was really easy. The whole process took me less than 5 minutes and my package arrived just 3 days after ordering!
The coupon for Kingsford Charcoal at Home Depot is a nice touch since many men prefer the taste of charcoal grilling. You can buy Kingsford Charcoal at participating Home Depots. You can check here for a list of participating stores.
Now better than ever, Kingsford® Charcoal features Sure Fire Grooves®. These deep, wide and long grooves mean the briquets light easier and heat faster — while burning just as long as before. As always, each briquet is made with natural ingredients and real wood, resulting in the authentic smoky flavor that Kingsford has long been known for.  Visit grilling.com for additional recipes.
The contents of the Omaha Steaks package were all packaged very well. They come in the cooler you see above wrapped with dry ice to keep them frozen for a long period of time. It's best to freeze them pretty quickly after they arrive so try to make sure you'll be home on the estimated delivery date.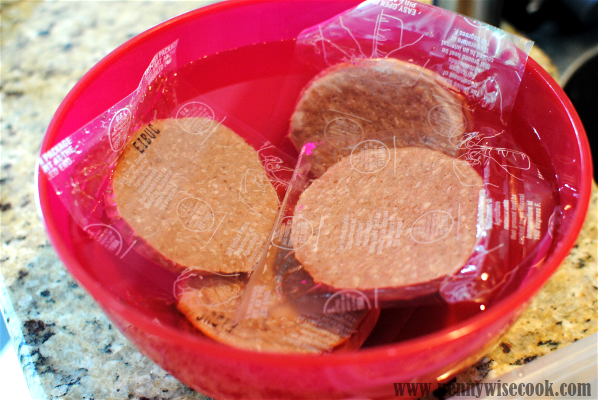 One of my favorite things about ordering from Omaha Steaks is that they vacuum seal their packages. They are SO easy to thaw. We got all ready to grill out today and realized that they were still frozen. Then I remembered how easy it was to thaw these and I was instantly relieved.
I placed the burgers (still in their vacuum-sealed packages) in cool water for about 35 minutes and we were ready to go! If you're using charcoal then it might take that much time to prepare the grill! We did this with the humongous jumbo franks we got too and it worked for them as well.
After thawing them out, they grilled up beautifully.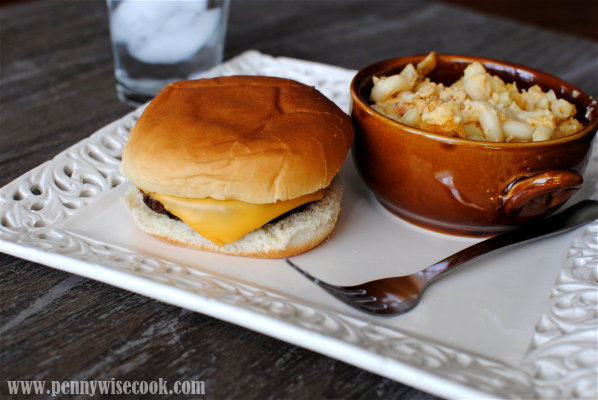 We had some leftover macaroni and cheese that combined with the burgers, made for such a tasty lunch! There's nothing like a good grill out!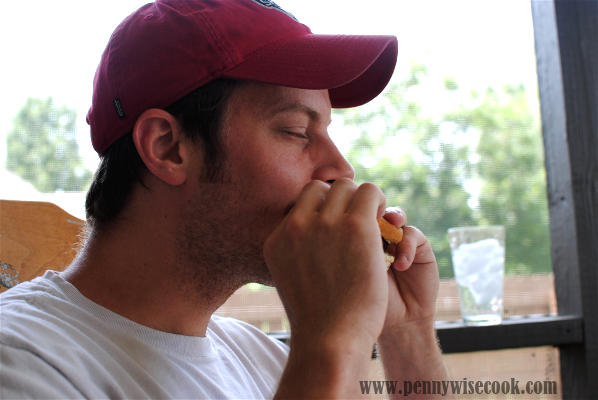 The quality of the meat Omaha Steaks offers is really good in my opinion. We've always liked their burgers and steaks. Mom tested and dad approved!
If you'd like to grab one of these Omaha Steaks packages for dad this Father's Day, head over to OmahaSteaks.com/HomeDepot and grab not only some fabulous meat, but also a Home Depot gift card and discount on Kingsford charcoal!
I received an Omaha Steaks Exclusive Pack for The Home Depot & compensation for the purpose of this review. This post was made possible by Mom Spark Media. Thoughts are my own.
Like this post? SHARE it!