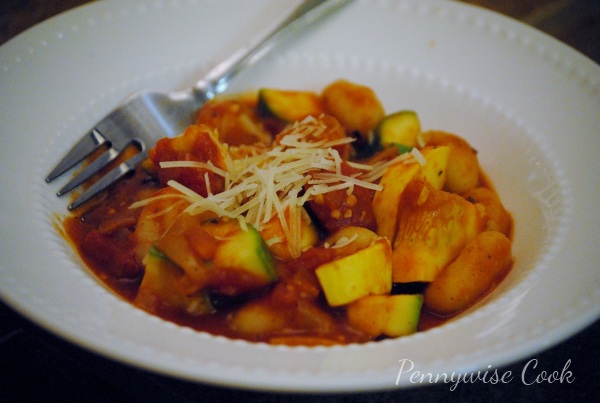 Around these parts we are big fans of squash and zucchini. I buy it all year 'round because it's one of few vegetables that I know my family will eat. Trying to find new ways to invent the wheel, or in this case make a squash and zucchini dish can be a difficult task. However, I got a little inspiration from this recipe and turned this summer recipe into a warm and spicy winter dish.
If you've never tried gnocchi before, this would be a nice starting point for you. Gnocchi is basically mashed potato and flour rolled into little dumplings. They are usually quite tasty to kids as well as adults alike. Since I made up this recipe, I conquered making my very own gnocchi! Sure it's made out of instant potatoes, but it's still homemade gnocchi all the same. Look for that deliciousness soon…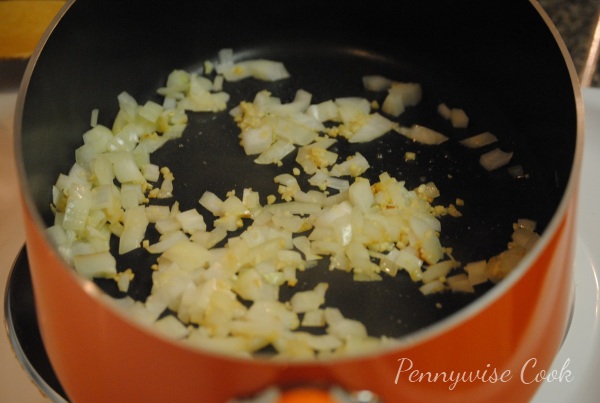 Back to the squash and zucchini! Start out with some nice warm extra virgin olive oil in a pan and then saute up onions and garlic to start off your sauce.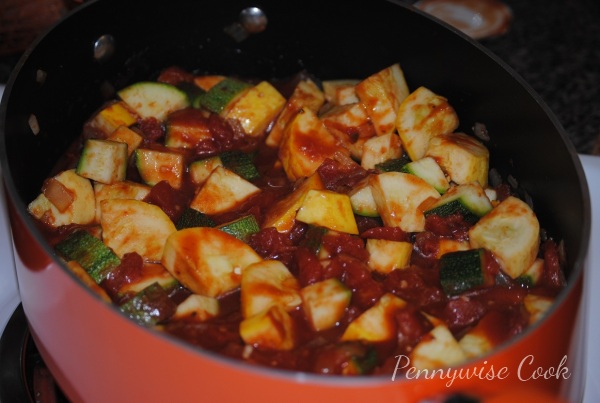 Throw cubed squash and zucchini into stewed tomatoes and tomato sauce along with some very zesty spices to create one smokin' pot of goodness. But in all honesty, the crushed red pepper flakes provide a LOT of heat. If you like that, you can add more. If not, 1tsp is plenty.
Then it's time to add in the smooth and starchy gnocchi to cool down to spiciness. Toss it together and serve. You can use any pasta that you'd like. I just like the fluffiness that the gnocchi gives with the zestiness in this dish.
Zesty Squash and Zucchini Over Gnocchi
Take your squash and zucchini and turn it into a saucy and spicy main dish!
Ingredients
3 Medium Small Yellow Squash, Cubed
3 Small Zucchini, Cubed
1 14.5 oz Can Stewed Tomatoes
1 8 oz Can Tomato Sauce
1/2 Onion, Chopped
2 tsp Minced Garlic
1 Tbsp Extra Virgin Olive Oil
Salt to taste
Garlic Powder to Taste
Dash of Cumin to Taste
1 tsp Crushed Red Pepper Flakes- This is the heat!
1 Package Store Bought Gnocchi (I use whole wheat or make your own)
Method
Cook gnocchi according to package directions. They will generally be finished when they float to the top.
Heat oil in large skillet over medium heat. Add onion and garlic and saute until translucent.
Add in squash, zucchini, tomatoes, tomato sauce and spices. Bring to a boil over medium-high heat until squash and zucchini start to become tender.
Toss in gnocchi and mix well.
Serve with grated Parmesan cheese sprinkled over top. (optional)
Notes
This is really a pretty dish! Might be good for entertaining when you need to impress. Just make sure that you don't get it too spicy in case your guests don't like too much heat.
http://www.pennywisecook.com/zesty-squash-and-zucchini-over-gnocchi/
Like this post? SHARE it!