We went on a bike ride last night with the girls. I love riding during the sunset. I feel all nostalgic and corny riding off into the sunset like a cowboy.
Don't you always get that feeling when you ride your bike in the evening? No? Just me? I digress…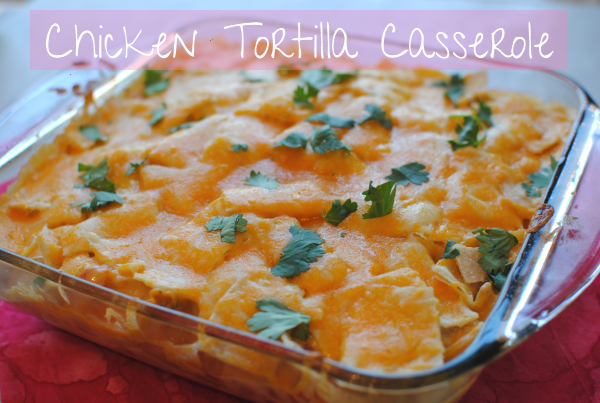 You know that saying:
I can only please one person per day. Today is not your day. Tomorrow isn't looking good either.
There are many days when I feel like just saying that to folks. Especially my picky eaters. It's not always easy pleasing those who don't like green or even red things on their plate. It's a matter of trial and error and you just try different things until you find something they like! And sometimes you just say eat it or starve! 😉
Luckily most children grow out of their I don't like that stage as their taste buds mature. Even I remember tons of things I never used to like that I love now. For instance of all things, onion bagels. I remember my momma forcing me to eat an onion bagel one morning and it was traumatizing to say the least. I mean come on, why else would I remember this? But now I love them. That is if I can find them in the store. Where are those things anyways? Have they stopped making them?
Today's recipe is one that most every person will love. Simple enough for those who hate to cook, but fancy enough to make if you have company coming. It's quite tasty too!
This Chicken Tortilla Casserole is brimming with juicy chicken breast, spicy rotel, and corn tortillas are what this whole dish is all about.
One word of warning. Use MILD rotel if your family doesn't like things hot. We used original and it was way too spicy for us. I will be using mild next time.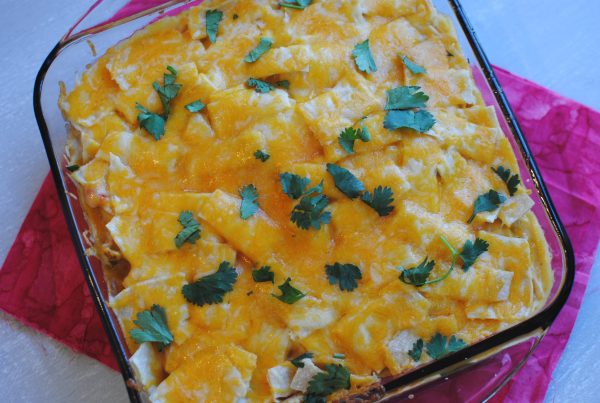 Recipe adapted from Homemaking Challenged.
| | | |
| --- | --- | --- |
| Easy Chicken Tortilla Casserole | | |
Simple ingredients lead to a pleasing chicken meal even for the pickiest of eaters!
Ingredients
2 Large Boneless, Skinless Chicken Breasts, Cut into Bite-size Pieces
1 (10 oz) Can Rotel
2 Cans Cream of Chicken Soup
12 (6 in) Corn Tortillas, Cut into bite-size pieces.
1/2 Tbsp Chili Powder
1 Cup Mexican Blend Shredded Cheese
1 Tbsp Olive Oil
1 Tsp Garlic, Minced
Instructions
Preheat oven to 350 degrees.
In a large skillet brown chicken pieces in oil with chili powder and garlic. Remove from heat.
Meanwhile in a large bowl, mix 2 cans cream of chicken with 1 can rotel.
In bottom of a greased 8×8 baking dish, place 1/3 tortilla pieces. Place half of chicken on top evenly. Place 1/2 the cream of chicken mixture over top.
Repeat layers ending with tortilla pieces. Cover with foil and bake for 40 minutes.
Place shredded cheese on top and bake an additional 5 minutes once cheese melts.
Notes
This might even be possible with canned chicken in a pinch.
You could also make this ahead the night before and then bake when ready to serve! It could freeze well too.
If you want to get fancy like me and add cilantro on top you can. I won't hold you back…
Like this post? SHARE it!