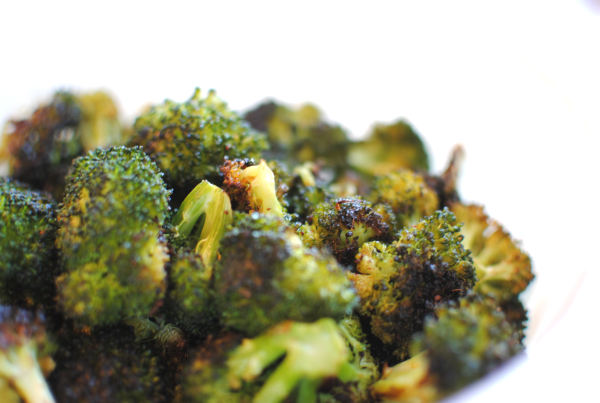 When I was a kid, I never remember thinking I really want broccoli. In fact, I don't really remember eating it ever as a kid. The word itself had some type of unappealing association with it so we just never spoke of it. Props to my mom for not shoving it down my throat! Luckily I grew up to love it and I've passed on that love to my daughter. Though she won't touch most things that are green, broccoli is something that she will gladly gobble up in a moment's notice.
Parental mission, accomplished.
We like to make broccoli many ways around here. Steamed, chopped, swimming in cheese sauce, and in a plethora of casseroles. But mostly, it's easiest to just roast it to go along with a meal.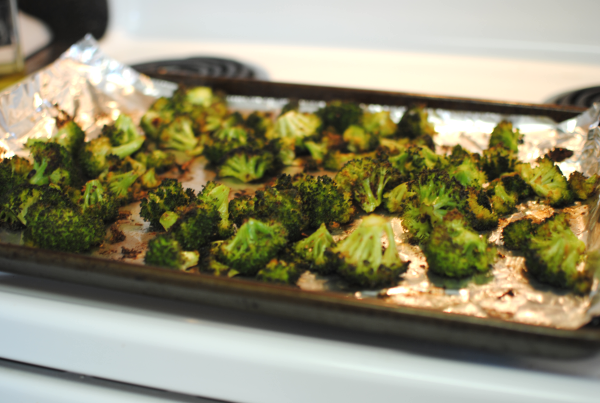 When you get a good price on a head of broccoli, stock up and make it for dinner. And if you need an idea for how to make it, consider this roasting method if you haven't tried this before. It's quite tasty.
Cut up the head into bite-size pieces. Throw it in a bowl with some salt, garlic (oooooooh, aaaaaahhhhh), chili powder, and of course olive oil. Toss it up and pop it in the oven to get roasted and toasted.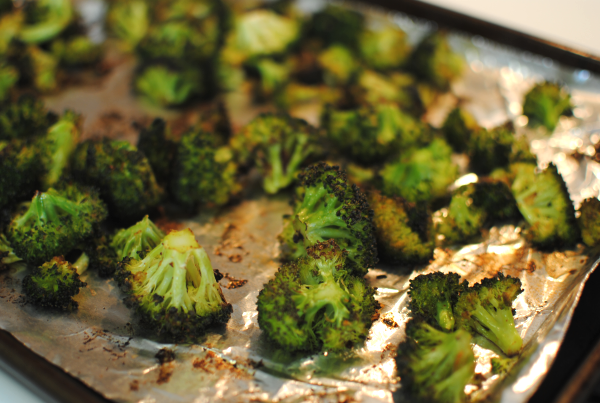 What comes out of the oven is nothing short of amazing. Yummy, flavorful broccoli.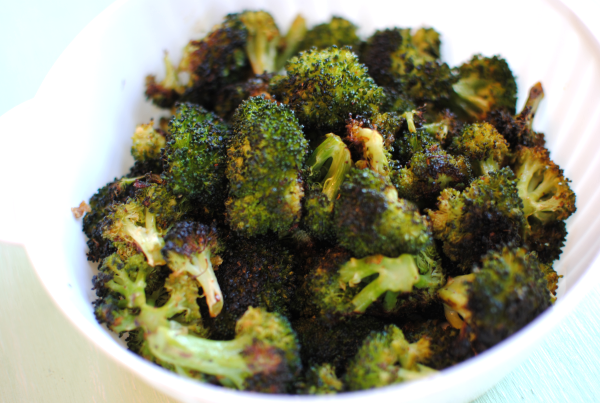 It's that simple and frugal too!
Recipe Type:
Side Dish, Vegetable
Author:
This simple method for roasting broccoli makes for an easy side dish that's full of flavor!
Ingredients
4 c. Fresh Broccoli (Cut into bite-size pieces)
1/4 Tsp Salt
1 Tsp Chili Powder
4 Cloves Garlic, Minced
1/4 c. Olive Oil
Instructions
Preheat oven to 425°.
In a large bowl, combine all the ingredients and toss well.
Place on a foil-lined cookie sheet. Bake for 20-22 minutes flipping once halfway through cooking.
Like this post? SHARE it!