The following is a sponsored post written by me on behalf of Better Bakery. It is 100% my own opinion.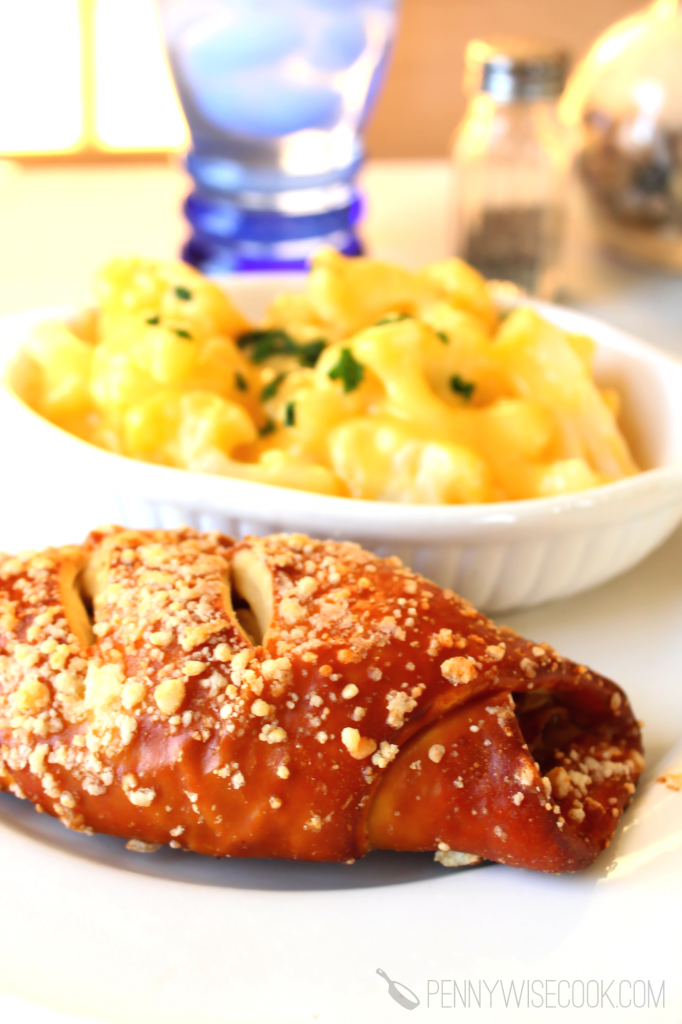 Well happy New Year to you! I am not used to this 2016 yet. It feels futuristic to write 2016. Am I the only one? So weird with that 6 there.
Did you make any resolutions? I made a few. To lose weight is one. Not that original, eh? I've got more, like to get my youngest to eat anything more veggies. Picky McPickerson she is.
What do you do when your daughter won't eat her veggies? Throw CHEESE on it!
Cauliflower is already one of my go-to veggies because of the mild flavor and tenderness. But with cheese? I mean. Yaaaassss! And I love that you can grab them in the frozen food aisle and they are ready to prepare. Easy peasy lemon squeezy!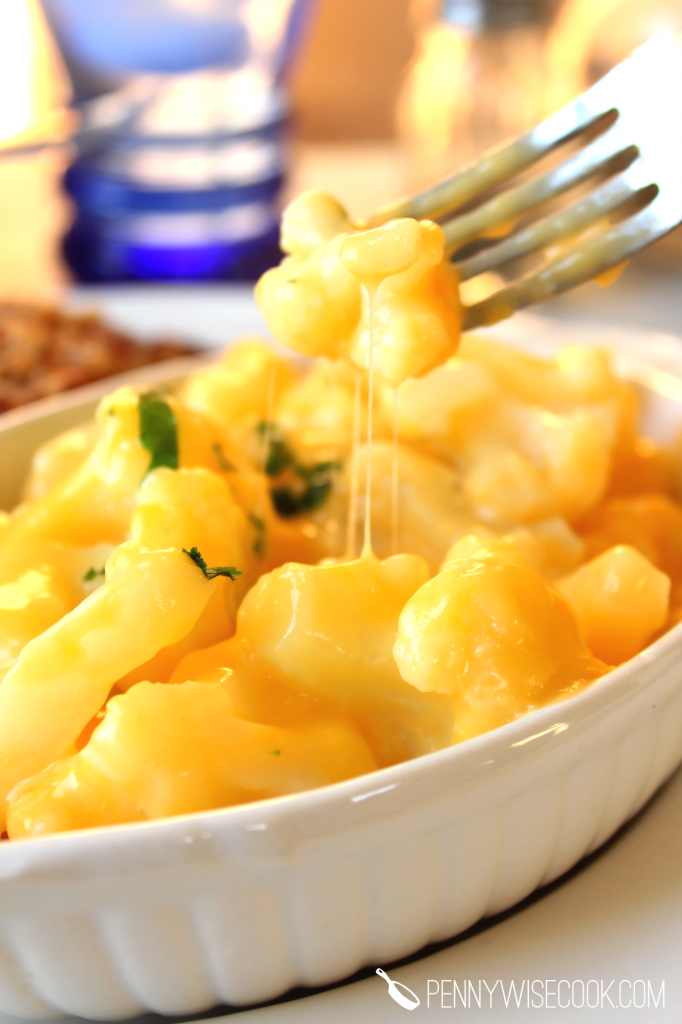 This cauliflower is bound to turn Picky McPickerson into Veggie McVeggieson. You want to know how cheesy it is? My daughters thought it was Mac & Cheese!
Did you happen to catch that super tasty looking stuffed sandwich there in the front? Of course you did. It's pretty magnificent. Oh. My. Goodness. This is something new I found that has quickly become a family fave- Better Bakery Artisan Melts.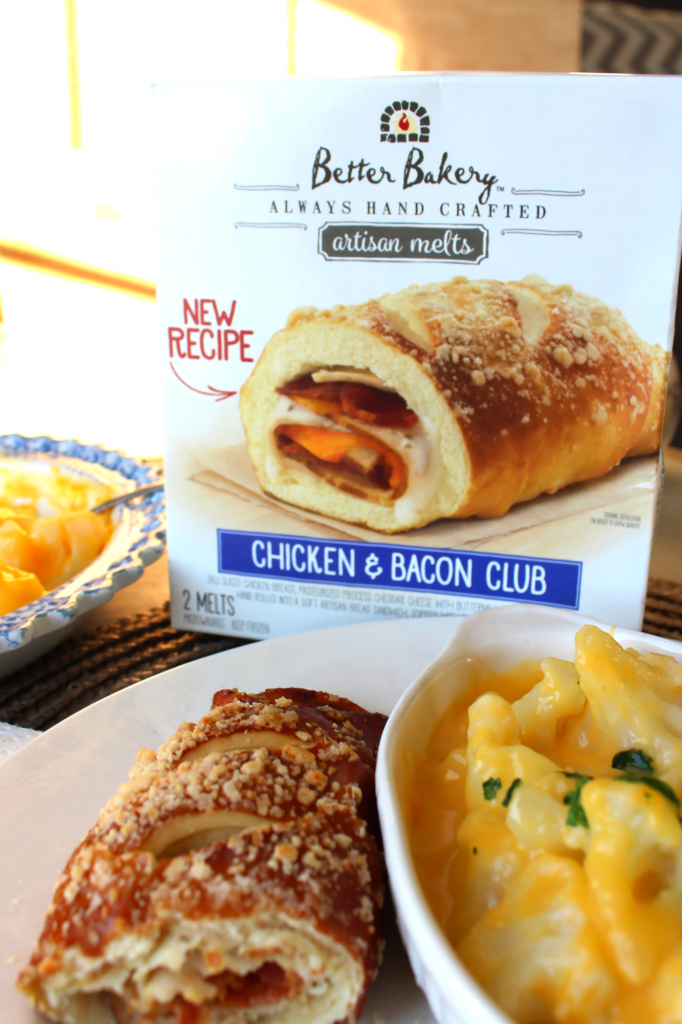 The bread on the outside looks like a pretzel and even sorta tastes like a pretzel, but it's artisan bread. Heaven on a plate and the ultimate main dish to the Cheesy Cauliflower side. My favorite kind of Better Bakery Artisan Melt was the Chicken & Bacon Club. It is so good! I was pretty impressed at how closely the sandwich matched the picture on the box. That just doesn't happen with some products.
These handcrafted artisan melts are made by bakers who are committed to the Better Bakery art and want to make better food. How nice that? They truly love what they do and make a quality product that reflects that!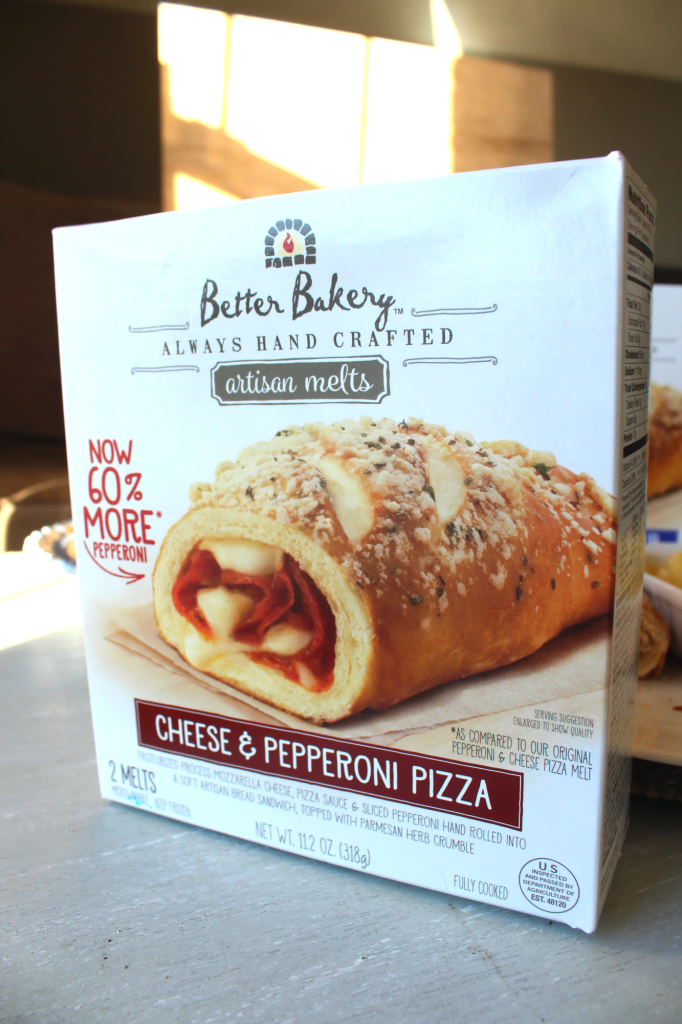 The Cheese & Pepperoni Pizza kind was also tasty! They are a great quick and easy lunch or dinner idea when you're in a hurry.
You can pick them up in the freezer section of your grocery store. I found them at Walmart! Better Bakery stands by it's promise of "Always Handcrafted" with each sandwich hand cut, rolled, topped, and picked.
You can get a coupon for $1.50 off 1 Better Bakery Artisan Melts and locate a retailer near you, here!
To make those, it's as easy as popping them into the oven or microwave. The recipe for the Cheesy Cauliflower is below! Here's to the new year with successful resolutions!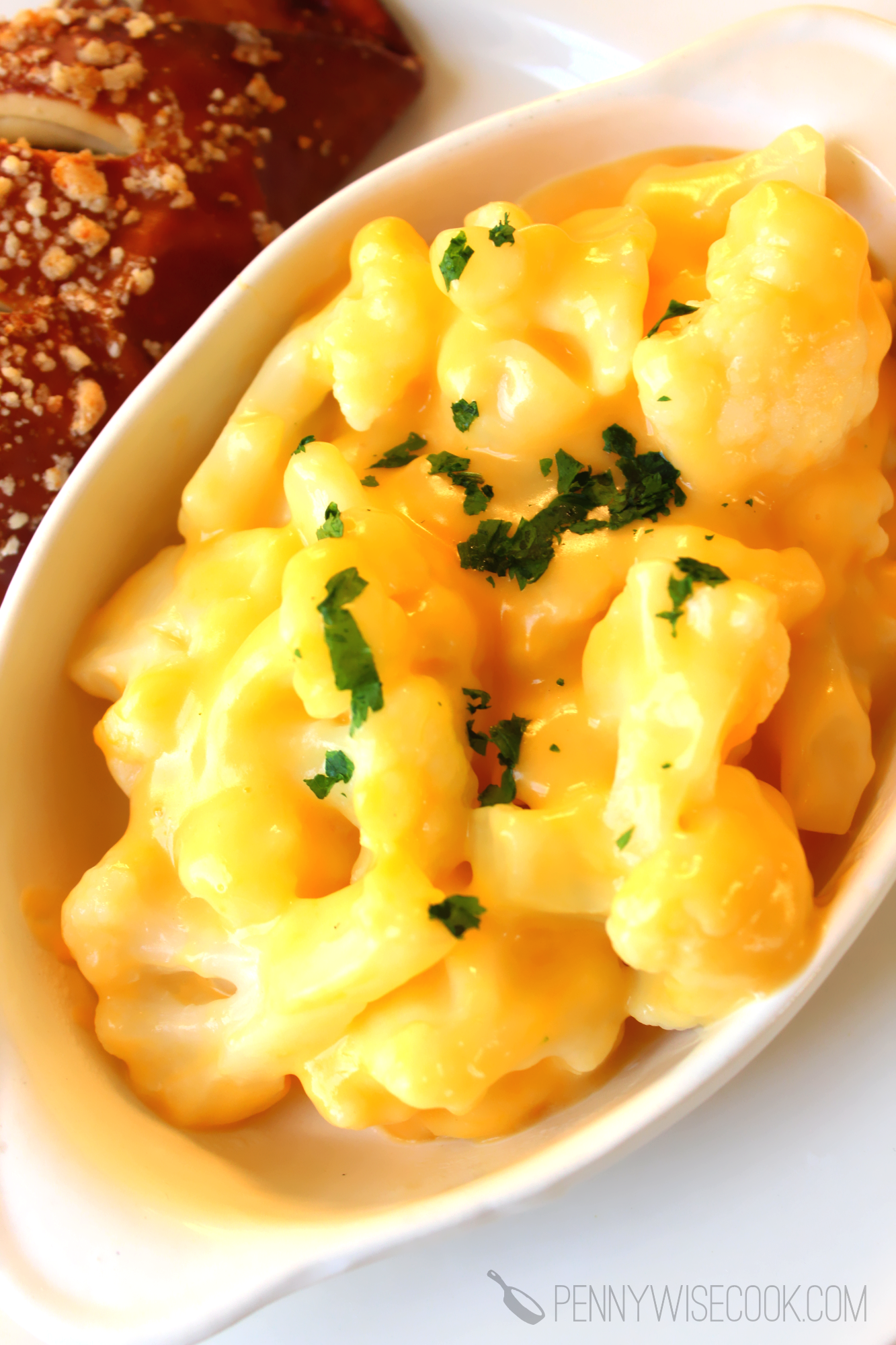 Cheesy Cauliflower
2016-01-14 09:45:07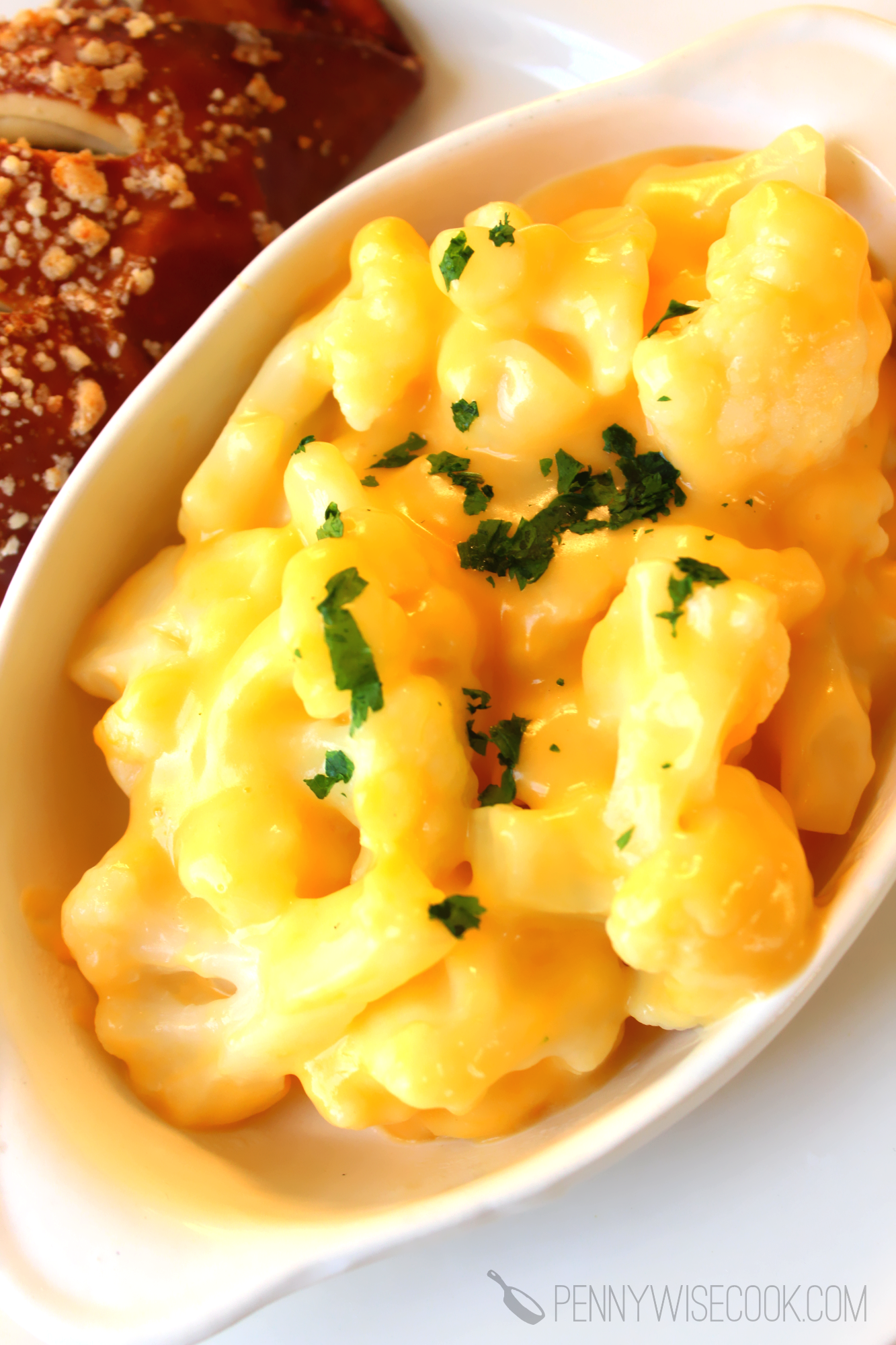 Ingredients
1 (16 oz) pkg Frozen Cauliflower
1 c. Cream of Chicken Soup
1 c. shredded cheese
3 tbsp milk
1 tsp salt
1/4 tsp pepper
Instructions
Preheat oven to 350°.
Cook cauliflower according to directions. Place in small baking dish. Add salt and pepper.
Mix together the soup, milk, and cheese. Pour and spread over cauliflower.
Bake for 10 minutes.
Notes
I tweaked this recipe a little. The original recipe called for an entire can of cream of chicken and more milk, but I found it wasn't need so I reduced amounts. Feel free to play with seasonings!
Adapted from Four Ingredient Cookbook
Pennywise Cook http://www.pennywisecook.com/
Like this post? SHARE it!