Happy Saturday everyone! It's been a busy week around here. I'm currently attending the Blissdom conference here in Nashville, TN at the beautiful Gaylord Opryland Hotel. It's super swanky. I think I'm finally understanding the layout of this hotel. It only took me 3 years to figure it out. It's HUGE! It reminds me of the Titanic for some reason. I think it's the beauty and how some of the outside looks rounded like a boat.
But I digress…
Addie and I love doing crafts together. Addie loves not eating her vegetables. Put those two together and you have celery art! I mean come on, if you're not going to use your veggies for nutrition and nutrients, use them for a beautiful painting right? I saw this idea in the recent issue of Family Fun and I thought how genius!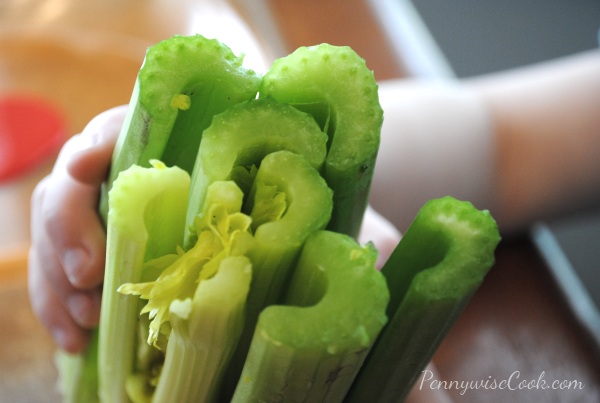 I guess I've never really cut celery up like this and realized how much it does sorta resemble a flower.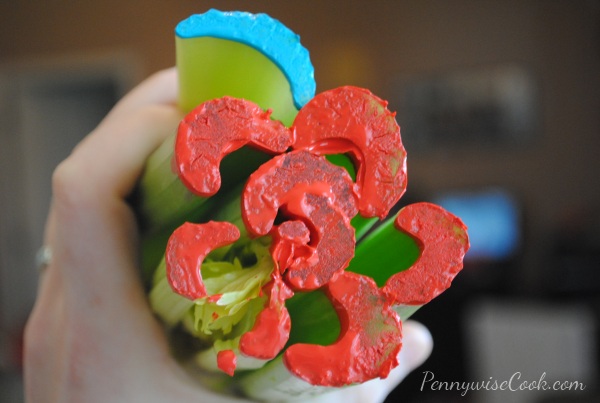 Add some paint and you can really see it! It's really that simple to do. Because there aren't really a ton of steps, kids actually pay attention long enough enjoy this craft!
This craft is especially good for using up that celery that is on the brink of going bad. Grab some paint (whatever you have on hand) and get to dipping those veggies!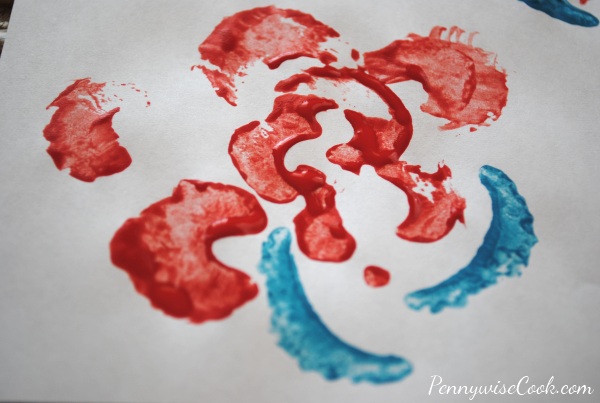 The result is pretty Celery flowers that are even frame worthy! We did actually frame ours, but I didn't get a picture yet. I may have to come back and add that later for you.
How-To: To begin, remove one stalk for making the "leaves". Then cut your celery stalk about halfway down. Where it's bulkiest is best. You don't want to be too close to the top or your flower will be small. You may have to hold the celery firmly to keep the pieces from trying to move around when making the print. And to make the cute little leaves, simply use your single stalk. Also, be sure to stamp the celery a couple practice times before doing the "real thing". The paint can often be very thick on some pieces right after you dip.
Have fun!
Like this post? SHARE it!