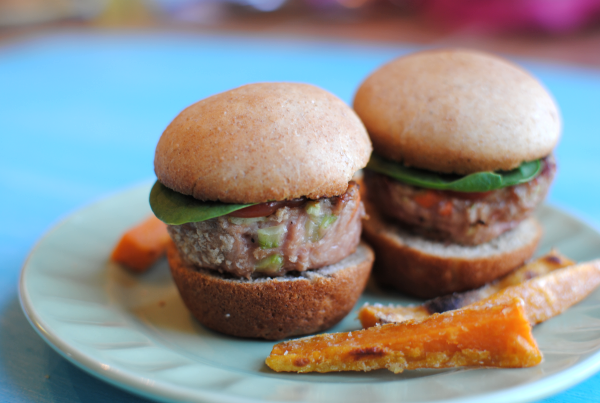 Sliders have become more and more popular over the years haven't they? It seems a lot of the mainstream restaurants have some type on slider on the menu. I am in absolute love with the Ruby Tuesday Turkey Rubies. They are amazing. When I'm craving them, it's not always possible to go out to eat with a very busy 1 and 4 year old. I could order them to go, but what's the point in eating out if you're going to eat at home? We rarely get food to go.
To make sliders at home, you may think that you have to have one of those fancy slider grills or shapers. But in reality, it's as easy as a little kitchen trick involving of all things, muffin tins and cupcake liners. I saw this idea and new I had to try it when I made up these Asian Turkey Sliders one night.
Start by placing cupcake liners into your muffin tins like so. No need to use fancy ones, just ones that you might have leftover. (Try not to get jealous of my ugly white Dollar Tree cupcake liners) If you want to make sliders a lot, you might even consider having a set of liners just for making sliders!
Then using a new cupcake liner for each slider, simply press them into that patty shape in the tin. I know my meat may look a little weird, remember it's Asian turkey! 🙂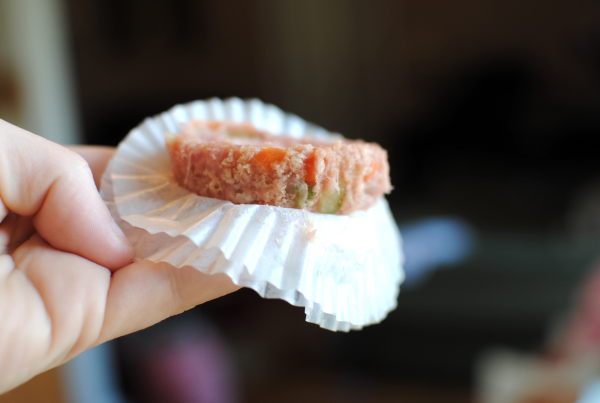 After that fairly simple process you'll have all uniform and tidy slider patties ready for the grill or skillet! Love finding shortcuts in the kitchen like this that make life easier. And with sliders, the possibilites are endless. I mean come on, they are just tiny hamburgers and there are TONS of variations of hamburgers.
I will say that using these Perfect Wheat Dinner Rolls as a slider bun would be a great idea. 🙂
Question of the Day: Have you ever made sliders before?
Like this post? SHARE it!