I can't think of anything better than a soft, warm dinner roll with melted butter slathered onto it to eat with my dinner. I'm a big fan of Sister Schuberts yeast rolls, but they aren't so great for my hips so I avoid them at all costs. I can remember there was a point at which we had those with almost every meal at our house. We love them that much. Now I like to make sure we don't double dose on carbs so I watch how many I include in our meals.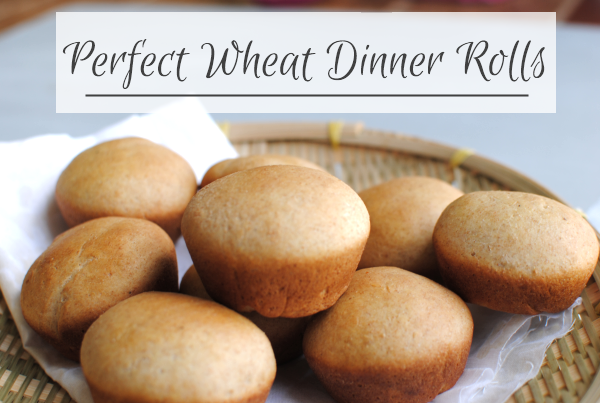 But rolls simply call my name sometimes. They taunt me with their bready and golden pillows of perfection. I smell their sweet, comforting scent that's fill up the kitchen and feel compelled to grab the butter.
They remind me of potato chips in a way. There's almost no way that I can eat just one. That's why I at least try to make them a little more nutritious by making them wheat. I came across this Whole Wheat Rolls recipe at Salad in a Jar that looked easy enough and like it would make a great buns for some sliders that I was making. (Recipe to come!) So I decided to try it out and they turned out perfect!
And between you, me, and the fence post, I had a complete fail making wheat rolls just hours before I made this recipe so you can imagine my relief when these came out of my oven. It was funny too, because my husband came in to find these beauties while my disaster rolls were already at their fate in the trash can. I almost took a picture of them to show you. But I didn't want you to be biased towards these, so I decided not to. 😉
If you're looking for a wheat dinner roll recipe for sliders like I used them, or simply to complement your meal you should try this one!
Recipe courtesy of Salad in a Jar.
Perfect Wheat Dinner Rolls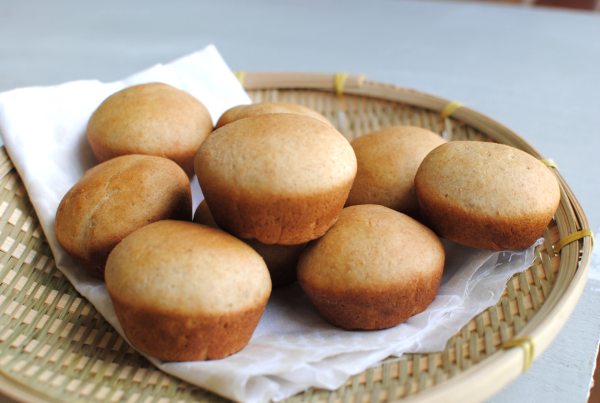 Warm and delicious whole wheat dinner rolls make a great addition to any meal!
Ingredients
3/4 cup warm water
1 egg
1 teaspoon salt
3 tablespoons honey
3 tablespoons oil
1 1/2 cup all purpose, unbleached flour
1 1/2 cup whole wheat flour
1 tablespoon vital wheat gluten (optional)
2 1/4 teaspoons yeast
Method
Preheat oven to 350 degrees.
Add all ingredients (in order listed) to a stand mixer with a dough hook or to a bread machine.
When dough cycle is complete or the dough is completely combined in your stand mixer, remove and shape into balls. For dinner rolls, place 2-3 dough balls into the wells of a muffin tin. For slider rolls, fill either 2 8-inch cake pans evenly OR place 1 dough ball into the well of a muffin tin.
Cover pans with a damp towel and place in a warm place to rise for around 30 minutes.
Bake for 10-12 minutes. Brush the tops with butter when you remove from the oven if desired.
Notes
Salad in a Jar describes using a bread machine to mix the dough for use. I don't have one so I opted for using my stand mixer and dough hook. It worked a lot better than I expected for mixing the dough. Just make sure that if you use your stand mixer to give it ample time to combine all the ingredients well.
Using a muffin tin will create the affect of a muffin roll so if you want your sliders to look less like muffins, the cake pan would be the way to go.
http://www.pennywisecook.com/perfect-wheat-dinner-rolls/
Like this post? SHARE it!