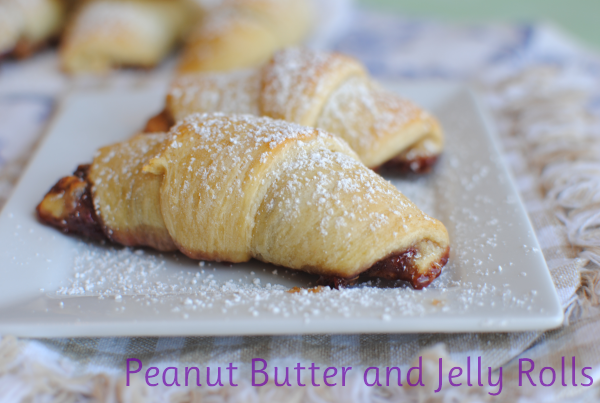 As I sit here and listen to the sirens heading all over the city, I can't help but be thankful that the 4th is over. No rain for what seems like forever and fires popping up everywhere. Fireworks are the last thing that we need right now for sure. Our city did a big display which was really great this year. I'm fortunate to have a front row seat from our driveway. It was a great show! I hope that you've had a fantastic 4th.
There are times when I balance a diaper bag, a 13 month old, a 5 year old, and a buggy all at the same time. I can cook dinner and make a sippie cup while tying a shoe, simultaneously. You may know exactly what I'm talking about if you're a supermom like I am. Go ahead, accept that title and wear it proud.
Another way to confirm your supermom status is to make some of these Peanut Butter and Jelly Rolls. I know the name is kinda lame. I couldn't think of much more creative to be honest. It's a crescent roll filled with peanut butter and jelly. How creative can you really get with that?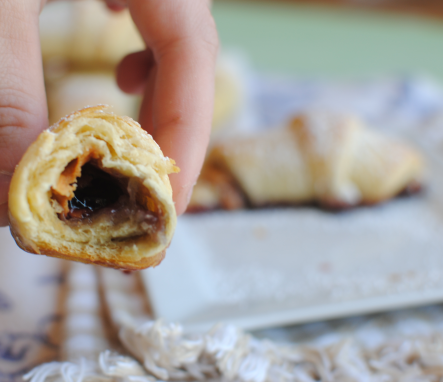 While these may seem extremely simple, which they are, they are also extremely incredible to kids. It's like 2 of the best things on earth coming together to make the perfect snack. Warm and toasty crescent rolls filled with ooey gooey peanut butter and jelly. I like to call this one of those "duh" things. Like duh, why didn't I think of that!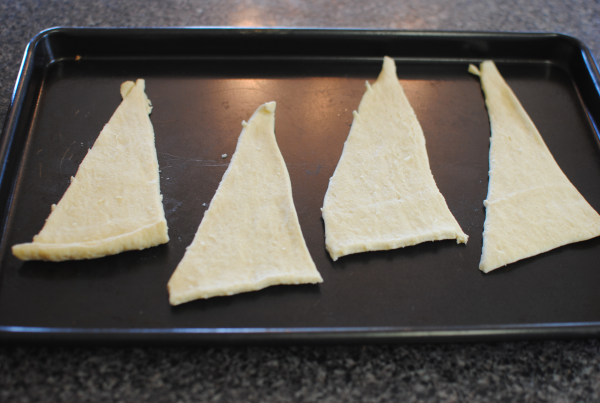 Start off with your cute little crescent roll triangles like so.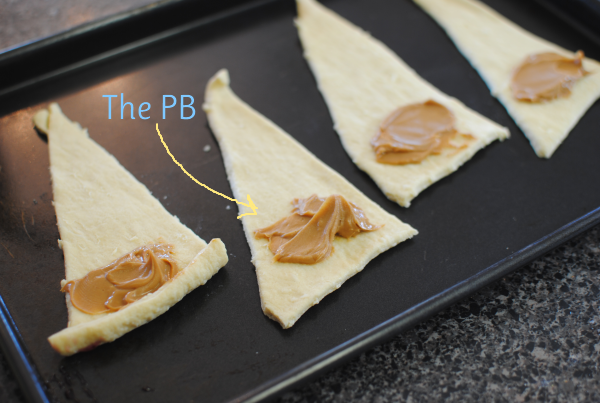 Drop a teaspoon full of peanut butter onto each triangle.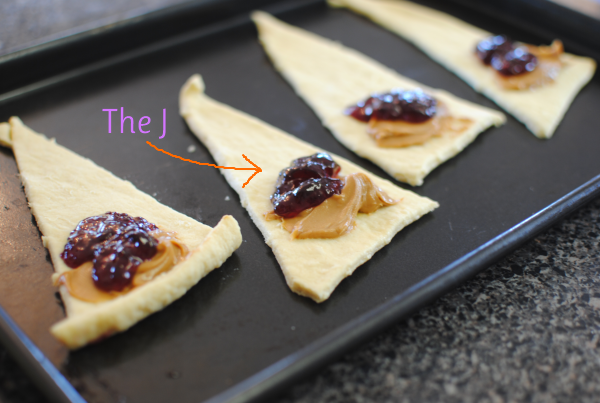 Then drop a teaspoonful of jelly (your favorite kind!) onto the peanut butter.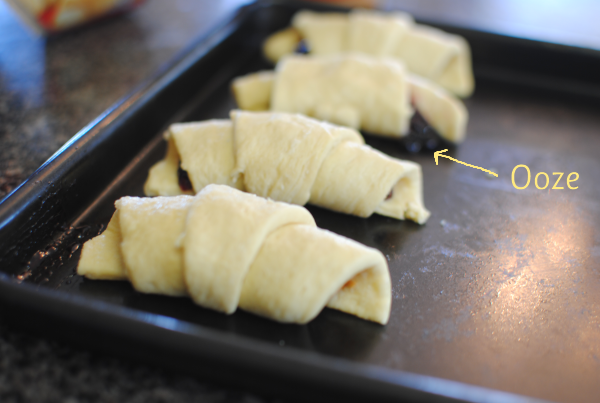 Then you just roooooooooll the suckers up going from the large end to the small end. Place the point side down. You might end up with some ooze, but that's alright. A little mess never hurt anyone.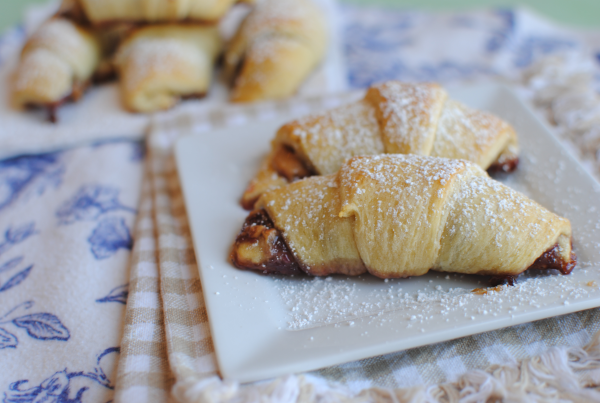 Dust your rolls with a little powdered sugar and serve! These also freeze well too.
I love when they have a sale on Pillsbury Crescent Rolls so I can stock up for snacks like these. You can usually find some good coupons for Pillsbury Crescent Rolls here.
| | | |
| --- | --- | --- |
| Peanut Butter and Jelly Rolls | | |
Author:
A simple yet tasty treat with peanut butter and jelly. Your child will love it!
Ingredients
1 Package Crescent Rolls (8 ct)
8 Tsp Peanut Butter
8 Tsp Jelly (Your favorite Flavor)
Powdered Sugar for Dusting
Instructions
Preheat oven to degree listed on crescent roll package.
Roll out dough into 8 triangles. Place teaspoon each of peanut butter and jelly on the big part of each triangle.
Roll starting with the bigger end towards the smaller.
Bake 5-8 minutes or until the tops begin to brown. Let cool.
Dust with powdered sugar if preferred.
Like this post? SHARE it!