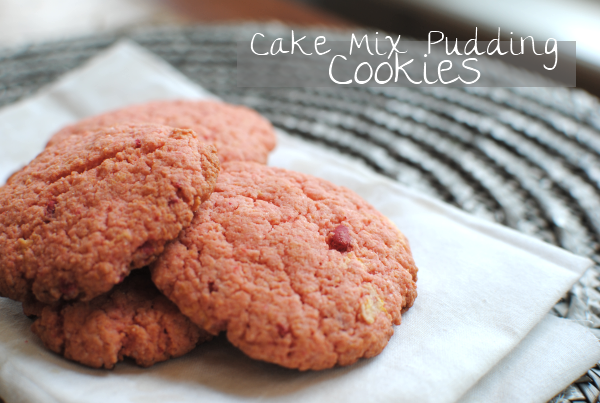 I've been on one of those simple kicks lately. You know, when you just want to make things involving little ingredients (and little money) that don't take much time or effort? Yeah, those dishes make life so much easier. I posted some yummy Strawberry Cake Mix Cookies a while back. They are oh so incredibly yummy I must say.
Not to take away from their tastiness, but I decided to fiddle with that recipe a bit. I omitted the cool whip, egg, and powdered sugar. Then I replaced the egg and cool whip with cream cheese, and the powdered sugar with pudding mix! Much less time to prepare and the possibilities are endless.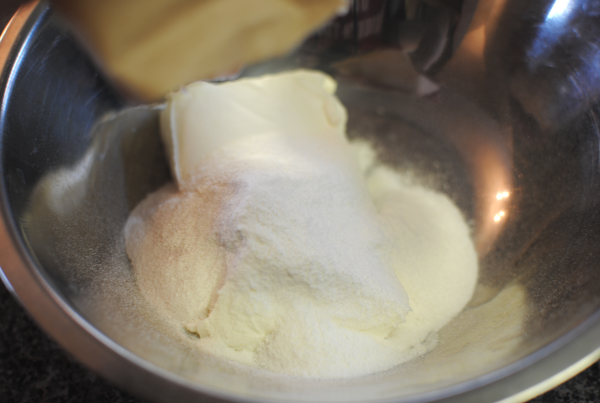 I think my favorite part was that I could put it all in one bowl, pop them on a baking sheet and bake. You simply mix softened cream cheese (I use the 1/3 less fat one) with the pudding of your choice (I used sugar-free french vanilla). Just THINK of those possibilities. I'm so excited to try different flavors. Then slowly blend in the cake mix of your choice.
I went the strawberry route. I thought that the cream cheese and strawberry thing would make them like strawberry cheesecake. But I should have used cheesecake pudding mix. Will do that next time for sure!
The one tip that I will give you to make your life easier when making these, is to flatten them into cookie form before placing them on the cookie sheet. Treat this more like a sugar cookie. They will not rise or go far from how you place them on the cookie sheet. You could flatten the dough out on the counter and then cut perfect little circles out.
If you make a flavor of these, will you share it with me? I'd love new ideas for other kinds!
Recipe Type:
Cookies, Dessert
Author:
3 Ingredients and 12 minutes later you have the best cookies with little effort!
Ingredients
1 Box Cake Mix (Your Choice)
1 Box Instant Pudding Mix (Your Choice- Even Sugar Free!)
1 8 oz Package Cream Cheese, Softened
Instructions
Preheat oven to 375 degrees. Cream together the cream cheese and pudding mix. Slowly mix in the cake mix.
Form into balls and then into 2 inch flat cookies and place on greased cookie sheet.
Bake 12 minutes or until they begin to brown.
Let cool and serve!
Like this post? SHARE it!