I'm a pretty big fan of granola. Are you?
I bet you didn't know that nothing says Happy Valentine's Day more than granola.
It's true.
When you make these Valentine's Day Granola Cookies, it's like a big old gigantic bear hug of Valentine's Day goodness. For one because you can make them into cute and adorable little hearts. And for two because you'll make them healthier for your favorite Valentine.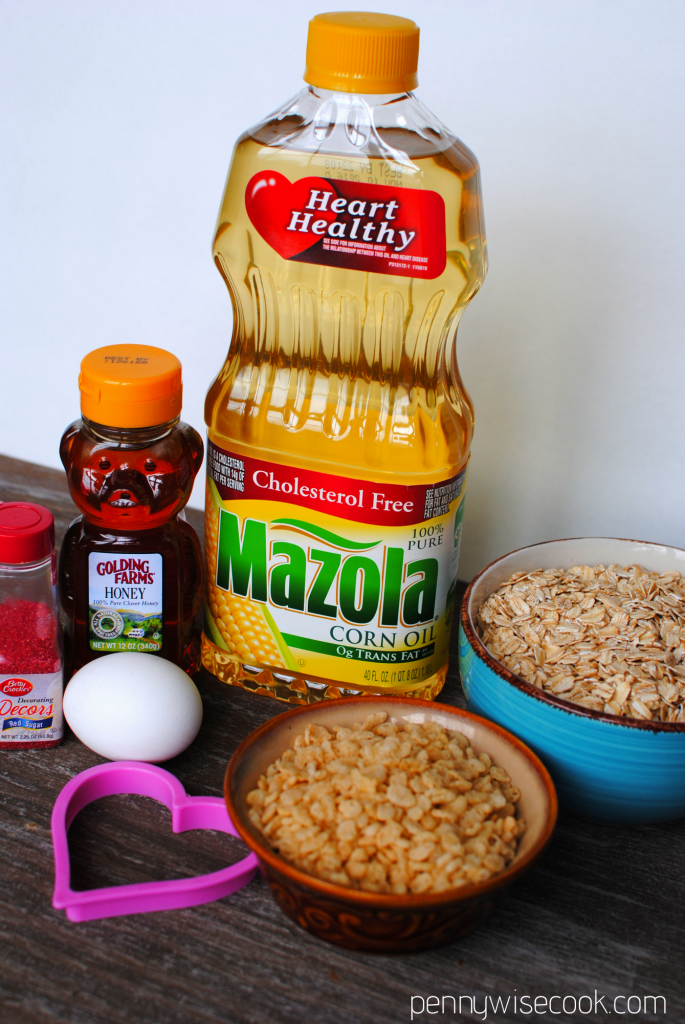 These tasty cookies are made using better for you ingredients, so you can feel good about making these for your Valentine.
I recently read a research study that showed that corn oil is better at lowering cholesterol than extra virgin olive oil! You learn something new every day!
I like to use Mazola® Corn Oil because it has a neutral flavor and lets the other flavors in my cooking and baking stand out. Mazola® Corn Oil made a great addition to the granola cookies that I made. I've also used to it to make breaded chicken and stir-fry.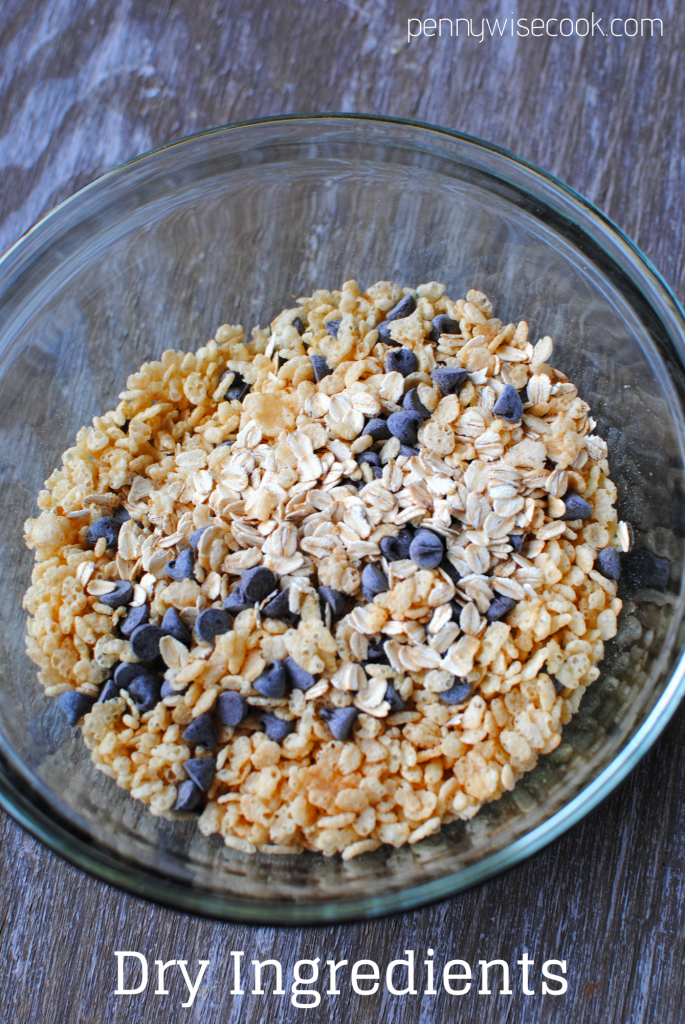 I have a special tip for you. Happy Valentine's Day from me. I love you. Yes, I do! I can't take all the credit for it. I saw this on Rachael Ray recently and thought it was genius so I had to share.
Sticky stuff like honey is so hard to measure out and then get out of the measuring cup. You lose some as you pour it out because it sticks. I never feel like I get all the honey out. Here's a tip:
Put plastic wrap into your measuring cup
Fill with desired honey (or sticky substance like corn syrup)
Bunch at the top.
Snip off a small hole and squeeze out every last drop.
Throw away plastic wrap and have a CLEAN measuring cup with no honey lost in the process!
Genius, right? LIFE-changing!
The Mazola® Corn Oil does a great job holding all my wet ingredients together. The egg whites and honey kinda want to go off and do their own gloppy goo mess, but the oil man. It keeps the harmony.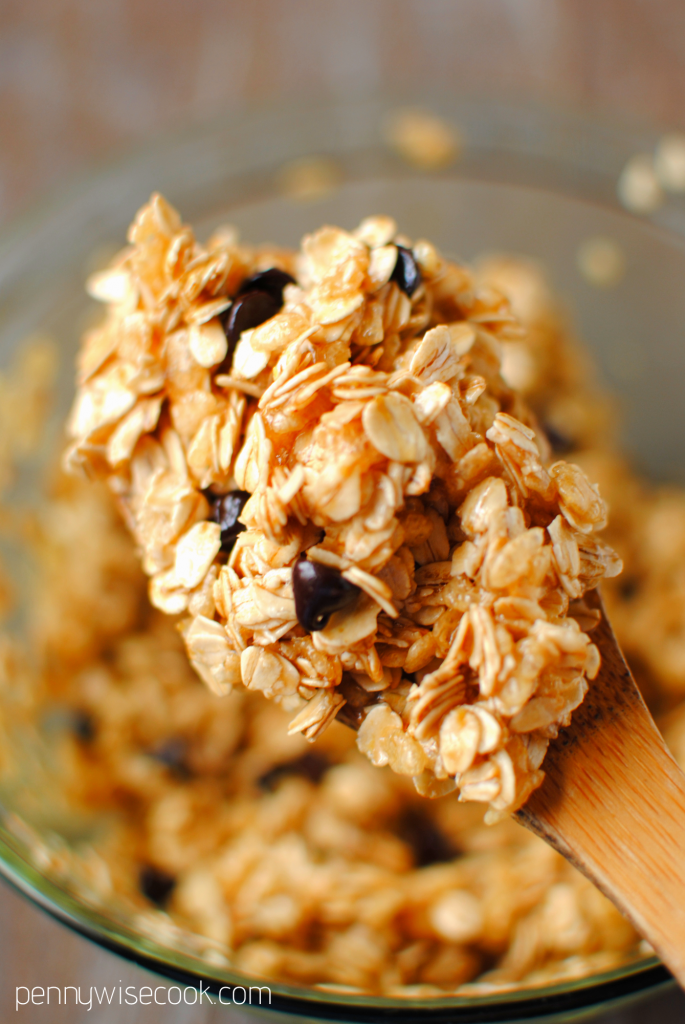 I will not lie to you, Valentine. I did eat from this very spoon.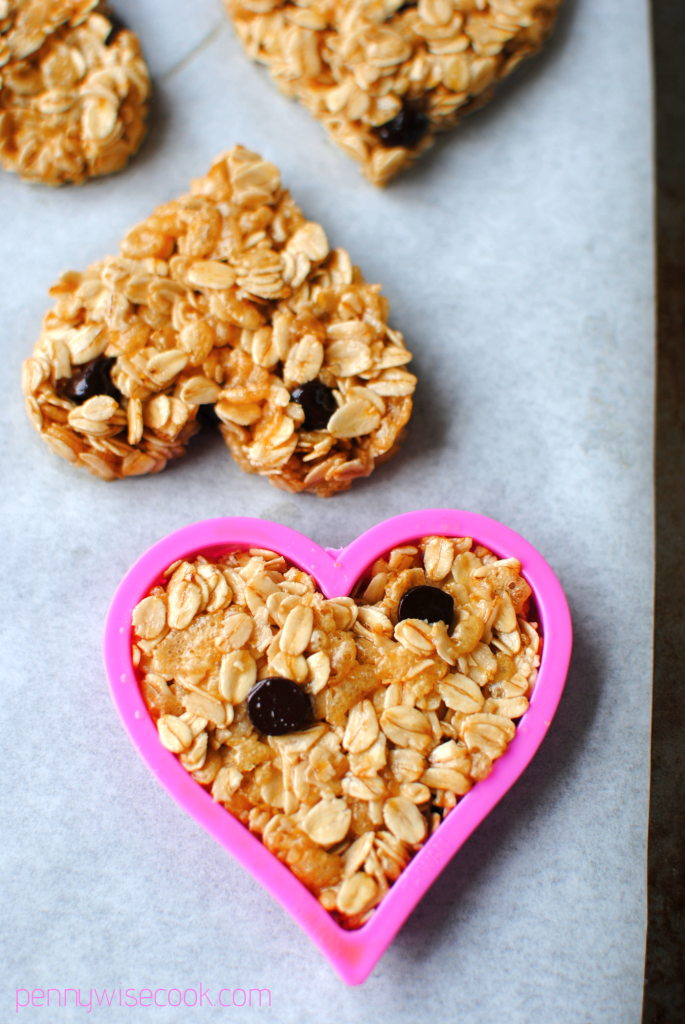 Here is yet another genius idea. I KNOW! I really, really love you.
Put a cookie cutter on parchment paper (that's on a cookie sheet). Spray it with a taddy bit of cooking spray to keep from sticking. Then spoon in your granola and pat down. Remove your cookie cutter and you have your heart-shaped cookie.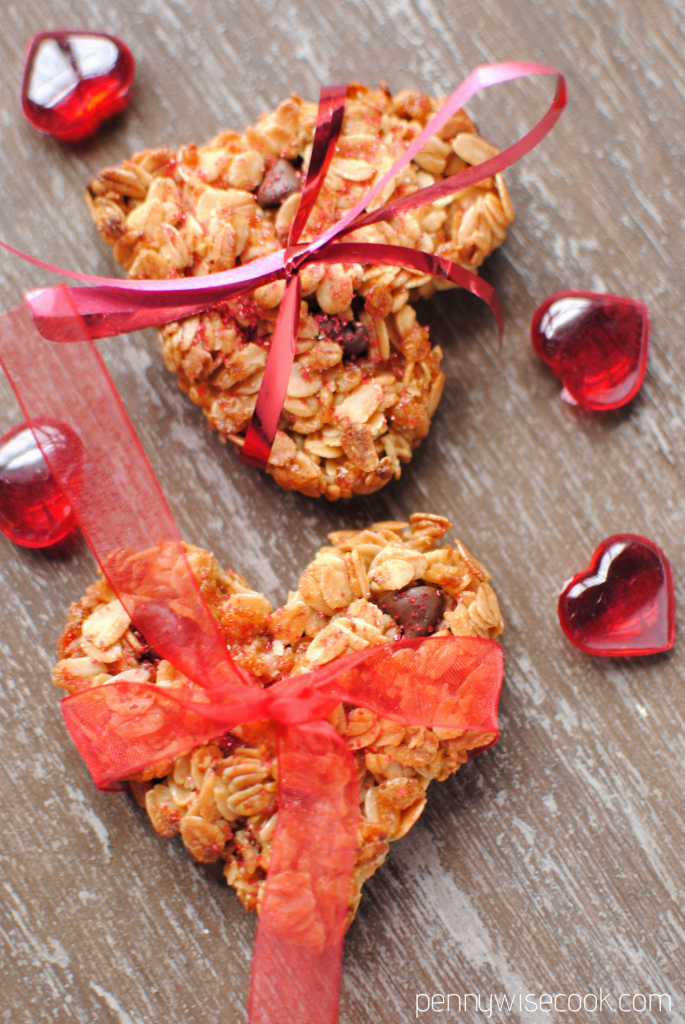 I was so happy with how they turned out. I was going for a cookie-like texture and not a granola bar and this was exactly what I got!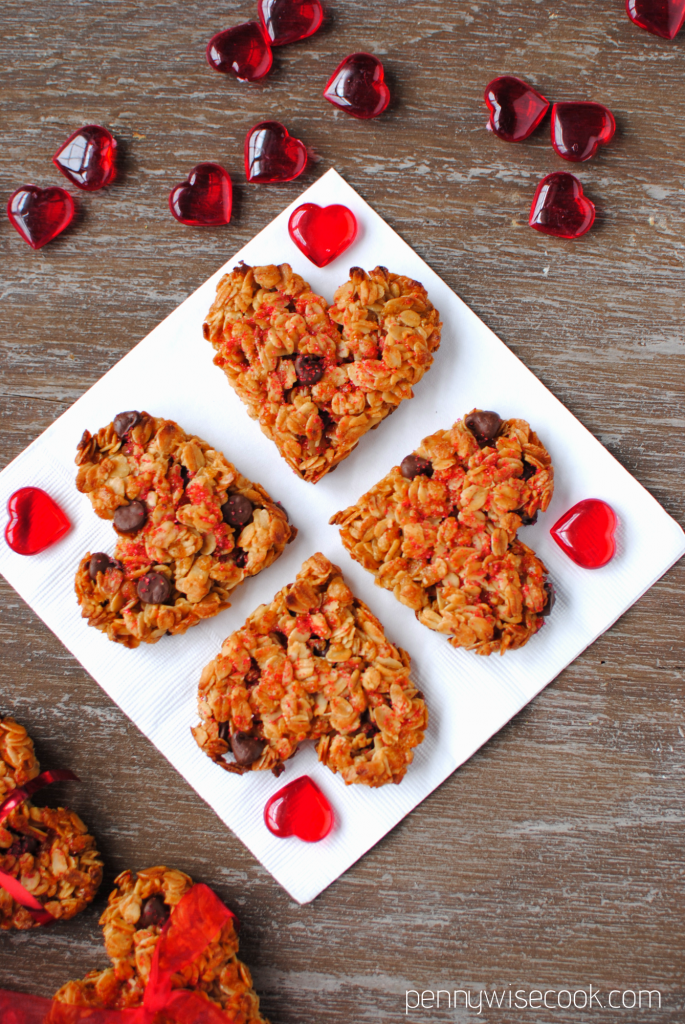 I'll be making these often. I love how versatile they are. You can add in raisins or nuts or whatever you'd like. I added a few chocolate chips to these and red sprinkles on top to be festive. You can certainly leave them out to keep them better for you.
Check out more research facts about the benefits of Corn Oil and be sure to check out Mazola®, too!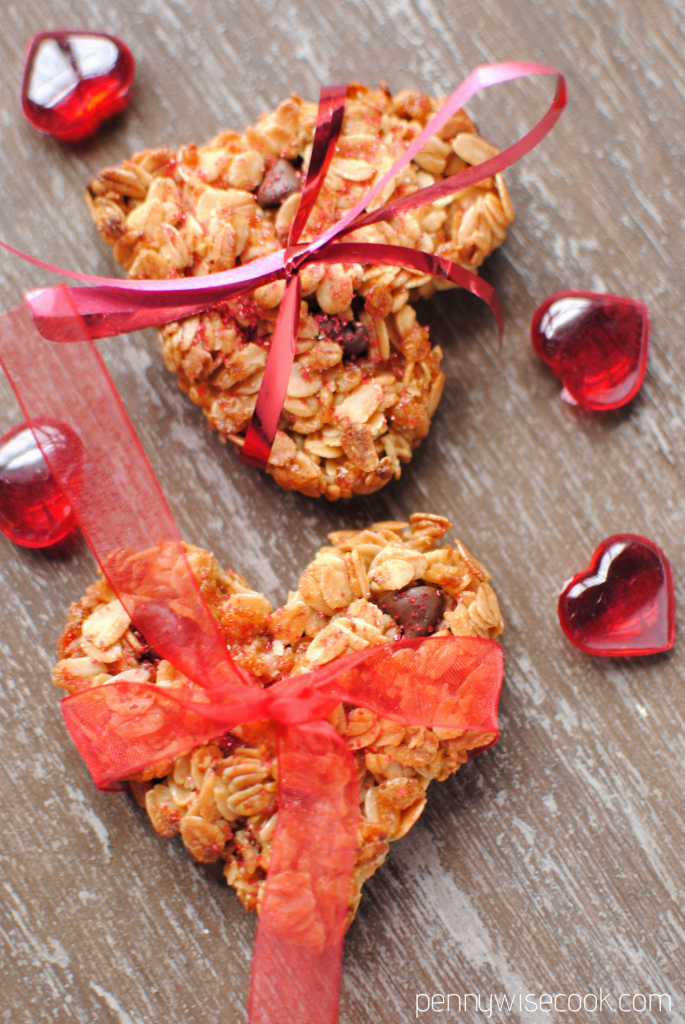 Valentine's Day Granola Cookies
2015-01-26 12:55:03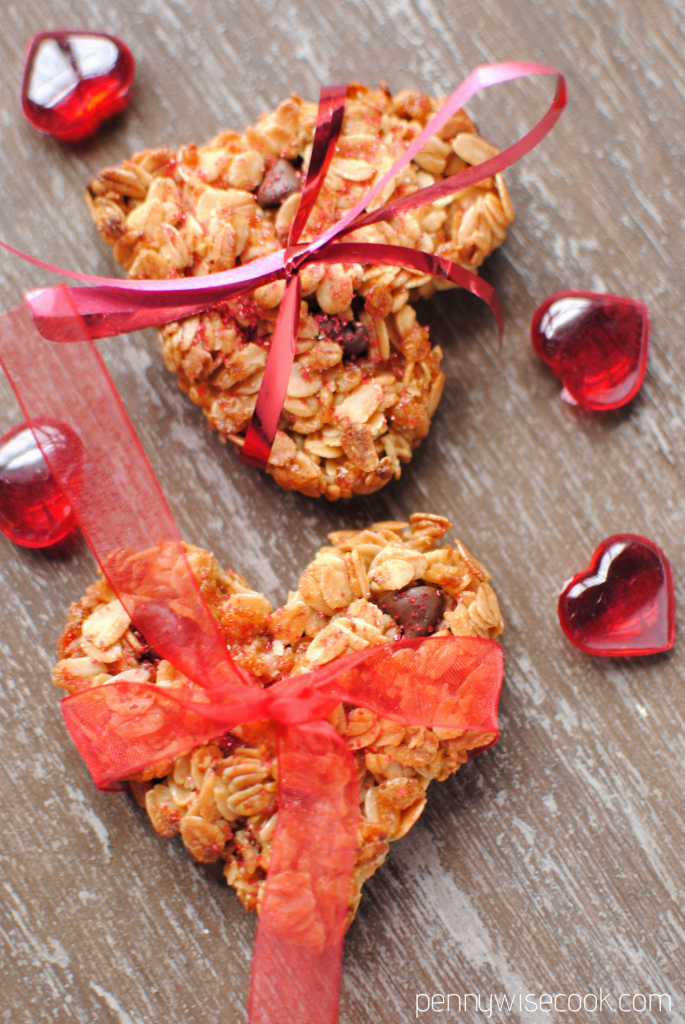 Skip the chocolate and try these better for you granola cookies instead!
Ingredients
2 and 1/2 c old fashioned oats
1 c crisp rice cereal
1/2 Mazola® Corn Oil
1/4 pure honey
2 egg whites
2 tsp vanilla extract
1/4 c chocolate chips (optional)
Instructions
Preheat oven to 350°.
Mix together oats, cereal, and chocolate chips.
Wisk together oil, honey, egg whites, and vanilla.
Add the wet ingredients to the dry ingredients.
Cover a cookie sheet with parchment paper.
Place greased cookie cutter on parchment paper and scoop in granola. Flatten and remove. Repeat until all granola is used.
Bake 15 minutes or until sides begin to brown.
Pennywise Cook http://www.pennywisecook.com/
Like this post? SHARE it!