I've finally started Christmas shopping. Last year I had most of it done by the very first week in December. Yeah, I was a little nuts wasn't I? Nuts or extremely genius I'd say. This year, I'm probably going to do a lot of my shopping online. Since I've stopped blogging at Saving with Amy, I'm very much less in-tune with the current deals and steals across the web.
It's a weird feeling not being on top of the latest deals.
But my sanity is currently intact so I'm not going to complain. It took a long time to make my decision to quit blogging deals and in the end, it was best for me and my family. And now I get to spend my time making yummy food and fun DIY projects to share with you!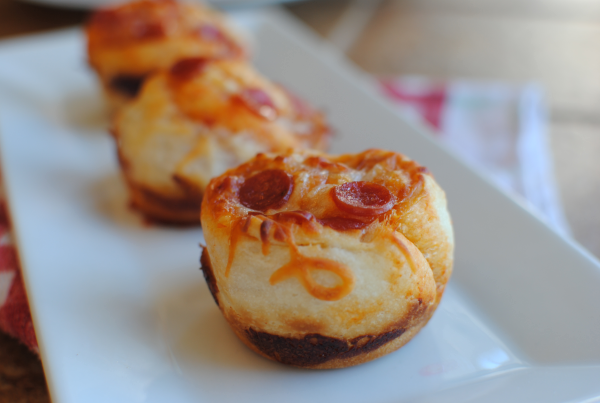 These, my friends, might just be your family's new favorite snack. When I made these, I had no idea how excited that my family would get about them. They have been requested over and over again. Hubby even wants me to make some for him to take for lunches.
There is nothing better than making something that is requested a second time. Well at least in my book anyways.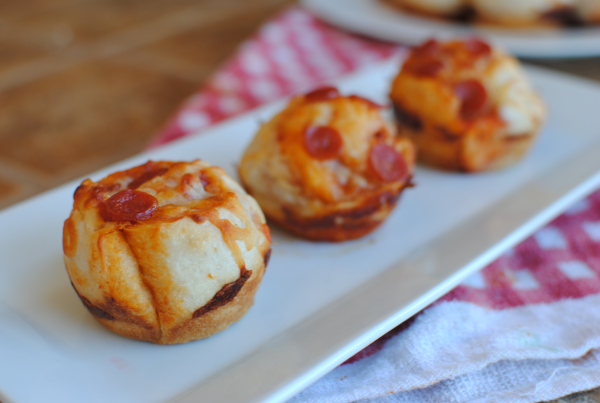 I made these earlier in the day and just reheated them for dinner and they were perfect. You could just make them on demand, but I needed the daylight for my pictures. But it goes to show that these are great for making ahead of time for a party or lunches.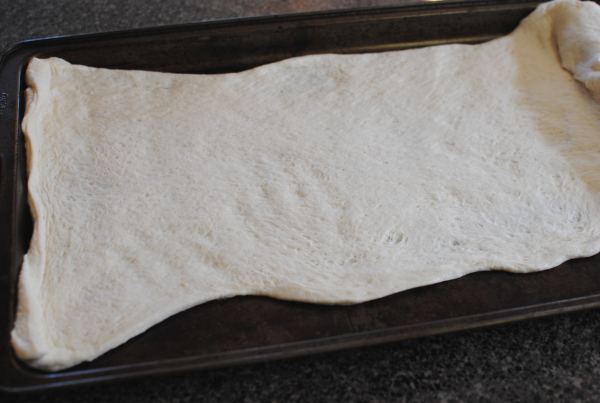 You start by rolling out a store-bought pizza dough. Get it as long and flat as you can. It doesn't have to be perfect.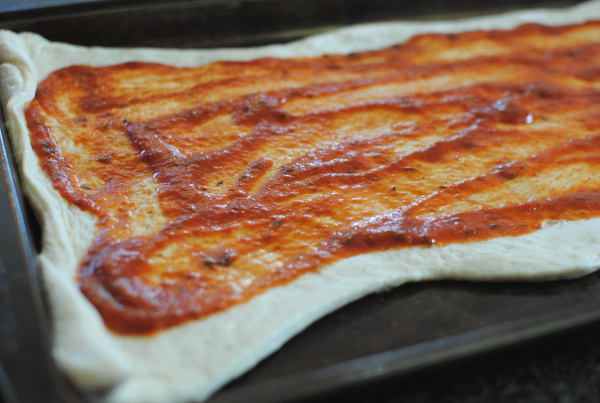 Next, spread about 1/2 a jar of pizza sauce over the entire pizza dough, leaving about an inch around the edges.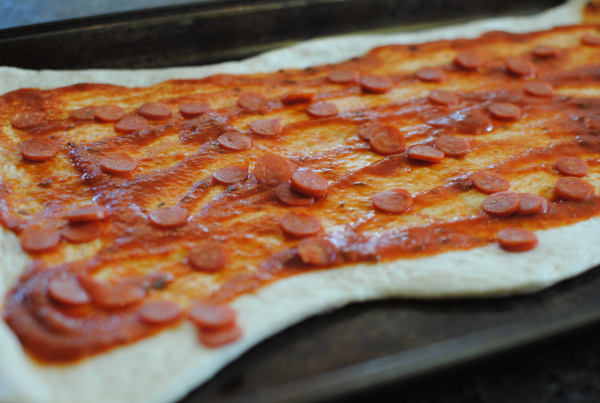 Then sprinkle the entire thing with mini pepperonis. I was going to use the regular size, but when I came across these, I thought they might work better for this. And I was right! So glad that I used the smaller. It made it possible to get a bite of pepperoni in each bite without them trying to separate.
Then cut the dough in half.
Place about 4-5 pieces of cut up string cheese across the dough like this.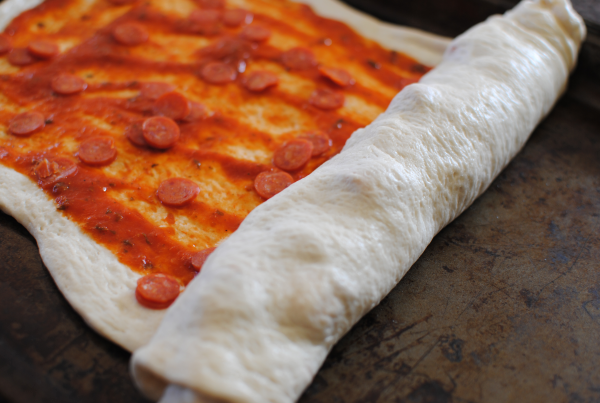 Then proceed to roll the dough up. Once rolled, cut it into 1 inch pieces doing your best to keep all the fillings inside.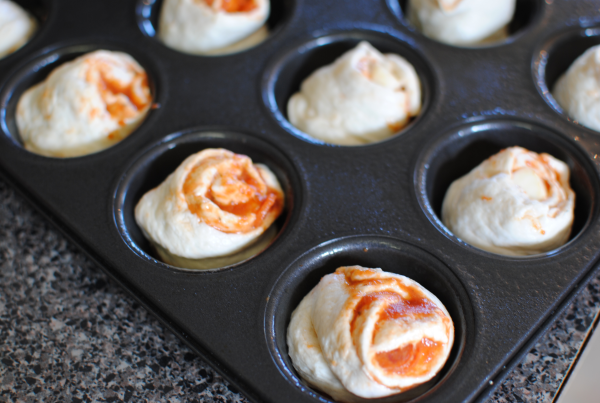 Place the rolled up pieces into a greased muffin pan with the swirled part facing up.
You'll top with a little more mini pepperonis and some shredded cheese before baking. Then bake them up and you're done!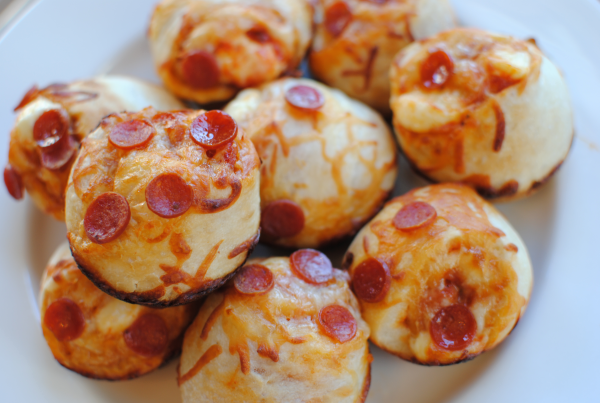 SO amazingly yummy! Everyone will be bound to love these. Come on, pizza dough filled with sauce, pepperoni, and cheese? I think so!
Recipe Type:
Main Dish, Snack
Author:
5 simple ingredients lead to the tastiest of all cupcakes. STUFFED Pizza Cupcakes!
Ingredients
1 pkg Store-Bought Pizza Dough
1/2 Jar Pizza Sauce
1 c. Mini Pepperonis, Divided
1/2 c. Shredded Mozzarella Cheese
6 Mozzarella String Cheese, cut into 1 inch pieces
Instructions
Preheat oven according to pizza dough's directions.
Begin by rolling out the pizza dough flat. Spread the pizza sauce over the dough, leaving 1 inch around the edges. Sprinkle with 1/2 c. mini pepperonis. Cut the dough in half.
Lay 4-5 pieces of string cheese across the dough, adding more as you roll. Do this with both of the pizza doughs.
Cut into 1 inch pieces and place in a greased muffin pan with the swirled side up.
Bake according to your pizza dough's directions checking after about 12 minutes. When tops begin to brown, remove from oven.
Use a knife to separate from the pan and cool.
Like this post? SHARE it!