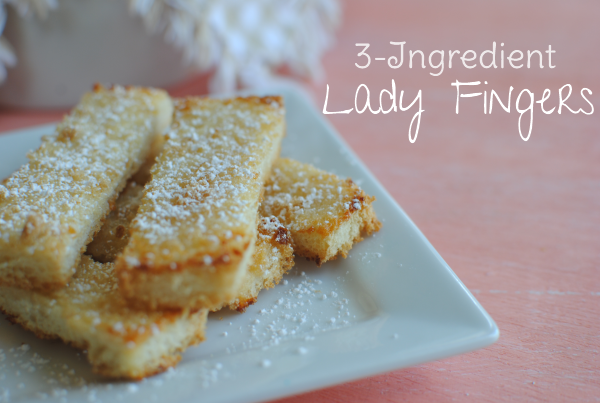 Y'all know I'm a big fan of my sweets. Did you see yesterday's recipe? I especially love recipes that don't include many ingredients. In most cases that means that it will cost less to make and it will take less time. Cheaper and I can eat it sooner? My kinda recipe.
I can't take credit for these sweeties today. I found this one inside the Fite for Your Life II cookbook by Janis Forbes Fite, RN. It's a really good cookbook for low-fat and simple recipes. And she's from my home town!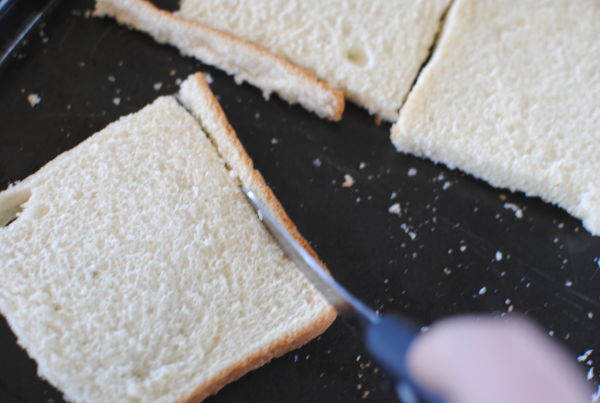 These are SO simple and perfect for a brunch, baby shower, or tea. Very light and airy and made out of things you probably have on-hand. It starts with day old white bread. Now I'm not going to lie. My bread wasn't old. In fact, I bought it the day that I made these. So I just popped them into the toaster for a taddy bit to get them a little "stale". Worked like a charm, but had me considering the need for a 4-piece toaster. It took a while to toast up all that bread.
So, start by cutting the crust off every piece. This will leave you with a lot of leftover crusts. You can simply eat them as you cut them off as I did. Or consider some of the options below:
Pop them into the food processor to make your own bread crumbs.
Dip them in melted butter and sprinkle with cinnamon and brown sugar, then bake at 350 degrees for 20 minutes or so. Tasty sweet treat!
Use them to make stuffing (or dressing as we call it in the south)
Use them to make bread pudding.
Freeze for later to make any of the above!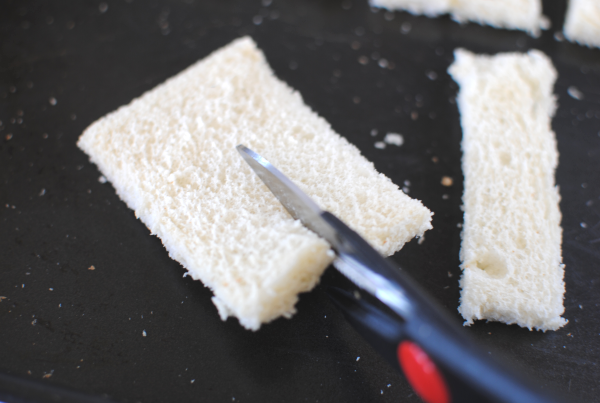 Cut each piece into 3 "fingers". I used my kitchen shears and that worked really well to get straight pieces. Nobody wants a crooked finger! 😉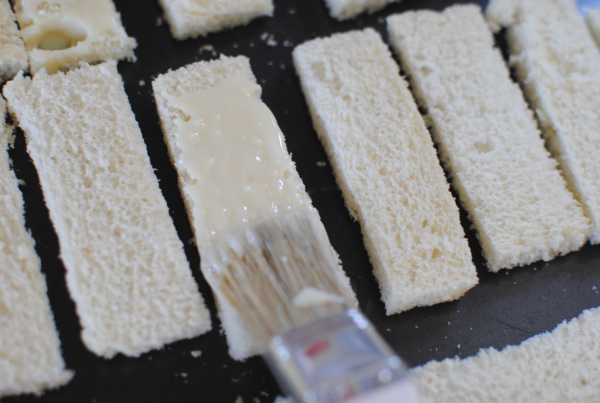 Enter, sweetened condensed milk. The fat-free kind that is. Using a pastry brush or whatever kinda brush you'd like, spread a generous amount onto each piece. This is what gives it that yummy sweetness.
Sprinkle on some brown sugah too…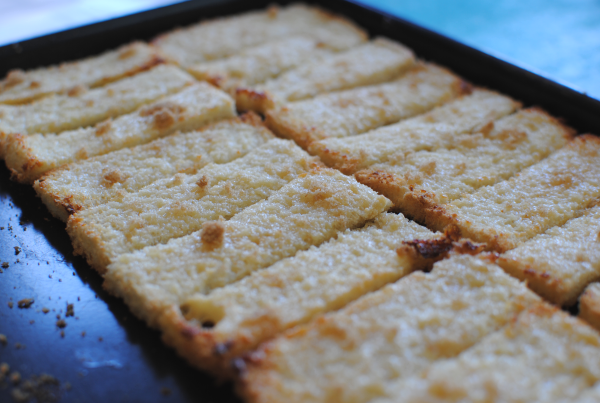 Oh yeah. Pop those loves into the oven and let them get all brown and crusty.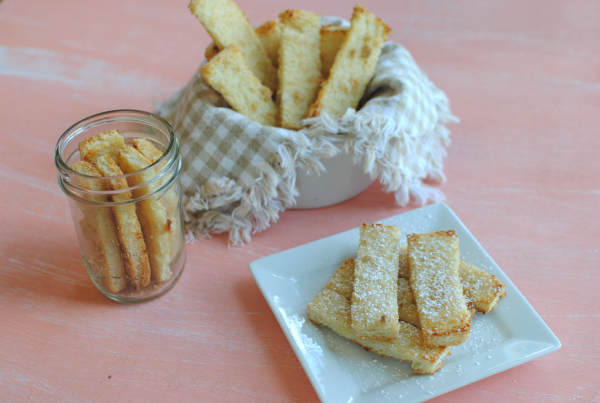 And if you're like me, you'll sprinkle on a little powdered sugar just because. They are so good! Maybe not exactly like other Lady Fingers that you've had. But hey, with plain old (literally) white bread and a couple other simple ingredients, you just can't beat it.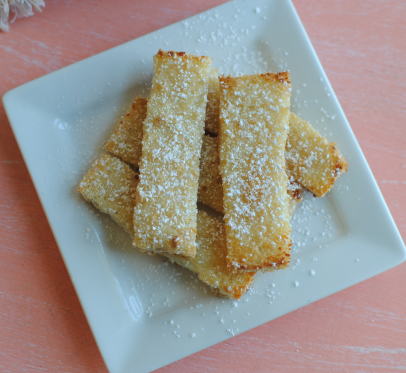 | | | |
| --- | --- | --- |
| 3-Ingredient Lady Fingers | | |
Recipe Type:
Dessert, Snack
Author:
Using day old white bread, sweetened condensed milk, and brown sugar you can create Lady Fingers in no time flat.
Ingredients
Day Old White Bread
Sweetened Condensed Milk (Fat-Free)
Brown Sugar
Instructions
Preheat oven to 350 degrees. Trim the crust off bread. Cut each piece into 3 fingers.
Brush each generously with sweetened condensed milk. Sprinkle each with brown sugar.
Bake for 10 minutes or so until golden and bubbly.
Notes
The reason there are no specifics amounts listed on this recipe is because it is completely up to you how many you make. I didn't use an entire loaf of bread or an entire can of sweetened condensed milk. 1 can will go a very long way. You can probably make 50- 100 with 1 can.
Store in an air-tight container or bag.
Like this post? SHARE it!