It has been cookie mania at my house for the last month or so. It could be that Christmas is coming up. It could be that we've had a lot of parties to make them for.
…Or it could just be that we really like cookies.
Whatever the case, we've made a LOT of cookies lately. One of my most favorite that I've made are these Fudge Cookies. Not only are they incredibly fudgy and tasty, but they are also super easy. Only 4 ingredients!
And here are Pennywise Cook, we really like recipes that call for little ingredients don't we? That means that there is little moolah involved and that keeps smiles on our little cookie-making faces. I think I spent about $2.50 to make these because I already had eggs and oil on-hand.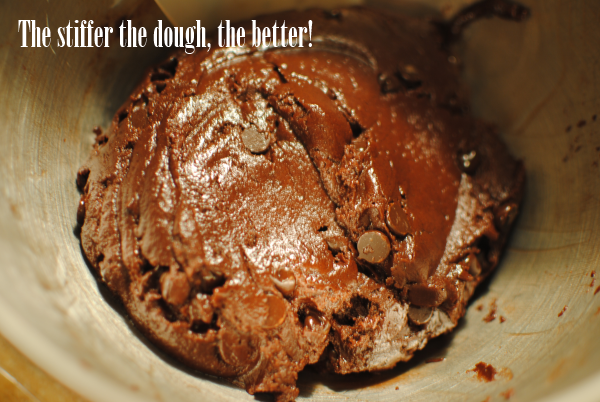 The dough is made from devil's food cake mix, 2 eggs, 1/2 cup oil, and 1 cup of chocolate chips. After mixing all the ingredients together it becomes very thick and easy to roll into balls. So when you're making these, don't be concerned when your mixer starts to slow down and the mixture is very thick.
The stiffer that the dough, the better!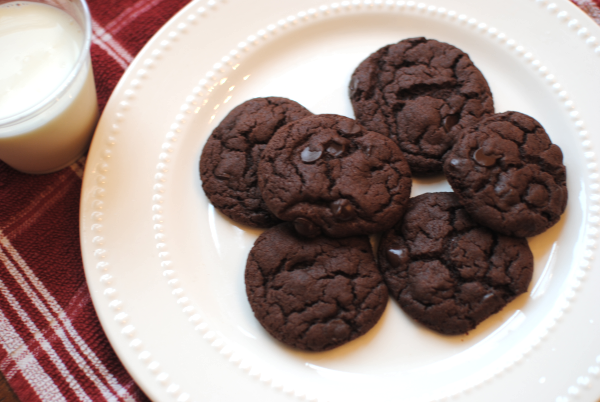 Hey, who knows. Santa may just like to have these Fudge Cookies this year.
I can tell you that this Santa is making Rice Krispie Treats this year, because this Santa may just be cookied out! 😉
4-Ingredient Fudge Cookies
Recipe Type
:
Cookies, Dessert
Author:
Homemade cookies don't have to be hard! These fudge cookies are simple and taste great!
Ingredients
1 pkg devil's food cake mix
2 eggs
1/2 c. oil
1 c. semi-sweet chocolate chips
Instructions
Preheat oven to 350°.
Mix Cake mix, eggs, and oil until combined. Stir in chocolate chips. Mixture will be stiff.
Shape dough into small balls and place 2 inches apart on a cookie sheet.
Bake 10-12 minutes. Let cool on a wire cooling rack.
Like this post? SHARE it!