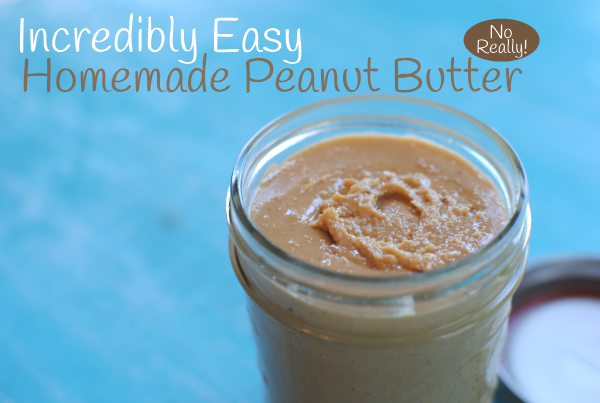 How was your weekend? Mine was FABULOUS! Yes, for once I have to say that every single moment was enjoyable. Friday was an impromptu family night which consisted of homemade tacos (mommy didn't have to "cook"), settling in to watch The Lorax (highly recommended!), and finished off with sundaes complete with cherries on top. Saturday was pretty leisurely. We went to the pet shop to see the animals (cheap entertainment for sure) and ended at Chick-fil-A where we used coupons for FREE Icedreams and played in the playplace. Does a frugal family weekend get any better?
And of course, church on Sunday morning. Which I might have an update on our search coming up so be sure to look for that. Months of searching may have led us right back where we began. Funny how God works, isn't it?
I was excited to find a deal on peanuts recently as part of the Publix BOGO sale recently. One thing on my list to try and make was peanut butter. It's seriously been on my list for like months. Now that I've made it, I feel like an imbecile because of how simple it is. I would have been making my own peanut butter for months had I known how easy it really is.
THIS is all you need to make it. Peanuts (DUH), a little bit of oil (whatever kind you have: peanut, canola, vegetable, it really doesn't matter) and a dash of salt which didn't make it in my picture. Other optional ingredients include cocoa powder, honey, sugar, brown sugar.
You'll also want to have a food processor and something to store your homemade peanut butter in.
See what I'm saying? Simplicity at it's finest here folks.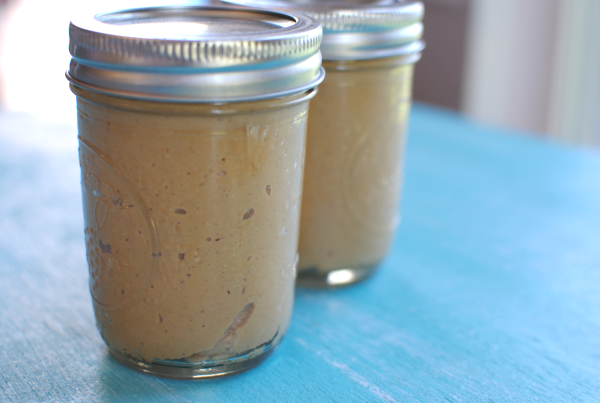 I stored mine in some pint-size mason jars that I had. It's worked out well. 1 jar of peanuts made me 2 of these jars of peanut butter.
My girls are in absolute love with this peanut butter. I even overheard Addie saying to her daddy yesterday that "I really love momma's peanut butter. It's goooooooooood." I was glowing from the other room y'all. I hardly ever get compliments like that. The only criticism that I received from the hubby was that it might need just a tad bit more salt. I was holding off on too much in case it became too salty. But I know to add just a tad more next time.
Storage: Your peanut butter isn't equipped with shelf stabilizing ingredients so it will need to be refrigerated. It will last in the refrigerator for up to 4 weeks. (If your family lets it last that long!) You can also FREEZE it! Place it in an airtight container and freeze for up to 6 months. Just be sure to let it thaw before you use it again.
Are you ready to impress your family with your own homemade peanut butter?
| | | |
| --- | --- | --- |
| Incredibly Easy Homemade Peanut Butter | | |
Recipe Type:
Sauce, Condiment
Author:
You'll never believe how simple it really is to create your own peanut butter at home!
Ingredients
2 Cups Unsalted, Dry-Roasted Peanuts
1 Tsp Oil (peanut, canola, etc.)
Dash Salt
Instructions
In a food processor, combine peanuts, oil, and salt. Process until desired consistency and smooth.
Notes
It may take a couple of minutes for the peanuts to come to a desirable consistency. They first get chopped, then they begin to really form a paste and then butter.
The oil is completely optional as well. If you're going for a more natural peanut butter, the peanuts actually have their own oil so it's not absolutely necessary to add the oil. Just makes for a smoother butter.
Like this post? SHARE it!