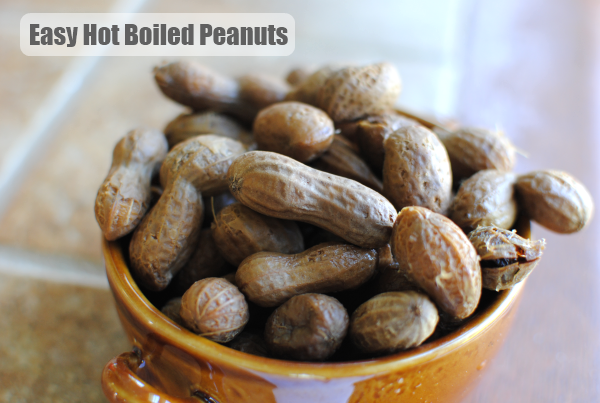 Sometimes you feel like a nut…
And sometimes you feel like a boiled nut.
My husband and I are doing the Daniel Fast right now. We're on day 11 of 21 right now. If you're not familiar with the Daniel Fast, I'll sum it up by telling you some of the guidelines.
No meat, dairy, sugar or artificial sweeteners, leavened bread, or caffeine
You can have all vegetables, fruits, nuts, beans, and whole grains
No fried foods
Only water to drink
It's based on the book of Daniel in the Bible and 2 of his fasting experiences
It's not only physical, but meant to be a spiritual experience
The first time that Daniel did this fast was for 10 days. The second time was for 21 days. We've done the 10-day before without issue so we've challenged ourselves to try the 21-day. It's gone really well so far. Considering that my husband is a cheeseburger and french fry kinda guy, it's VERY surprising how he gets along with this type of fast. Praise God!
And me? What do I do about my sweets you say? Well let's just say that bananas and raisins are my best friend these days. Remember my Peanut Butter Choco-Banana Ice Cream? I can actually eat that on this fast! But I have to eat it out of a bowl instead of a cone. Darn…
But I digress…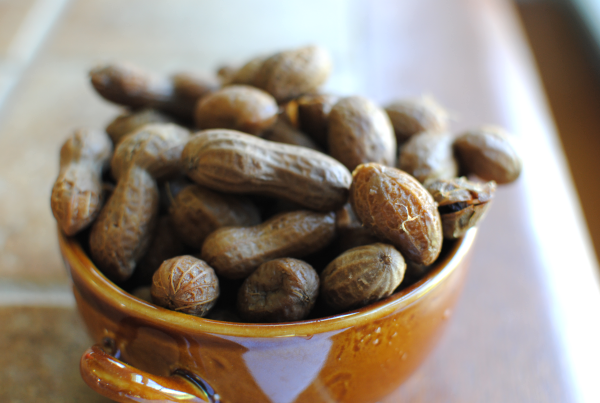 We've also been eating a lot of nuts lately. Almonds and peanuts mostly. You can get these HUGE, I mean HUGE bags of salted and roasted peanuts (in-shell) at Sam's Club for around $5. It's amazing how much peanuts will fill you up while providing you with energy.
If you're from the south or have visited the south before, you've probably heard of folks offering Boiled Peanuts. There are signs just about everywhere once you get into Alabamer (yes, Alabamer) and Misippi (yes, Misippi). No need to pronounce words correctly around here, we're too busy enjoying our boiled peanuts. I wish I could insert an audio clip of how I say boiled for y'all. Words like coil, boil, toilet all come out of my mouth a little on the Paula Deen side. Oh who am I kidding? It sounds a LOT like Paula Deen says boil. 🙂
So with all the nuts we've been eating, I wanted a little change in the nut department. So I though why not boil them?
Since the Hamptom Farms peanuts that I bought were already salted, I knew I didn't need to salt them again. And I didn't want them swimming in a bunch of oil (once again, just imagine a little Paula Deen accent). So I used water!
1 big pot full of water, a huge amount of salted and roasted peanuts, and 5 hours later you have hot boiled peanuts good enough to make you slap yo mama! It honestly didn't get any easier than that.
And we didn't even have to make a trip down to Alabamer!
| | | |
| --- | --- | --- |
| Hot Boiled Peanuts: It's a Southern Thang | | |
Recipe Type:
Snack, Appetizer
Author:
There is nothing to making hot boiled peanuts just like they make on those road-side stands in the south!
Ingredients
Any amount of in-shell roasted and salted peanuts
Water- to cover the entire amount of peanuts
Instructions
Place the amount of desired peanuts into a large pot.
Cover with water.
Bring to a boil, then lower the temp to a simmer.
Cover and let simmer for 4-5 hours or until the shells begin to give a little and the peanuts inside are soft.
Notes
You can of course get peanuts that aren't salted already, just be sure to salt your water when boiling them.
Your water will evaporate throughout the boiling process, be sure to continue adding more hot water in order to keep the peanuts covered.
Like this post? SHARE it!