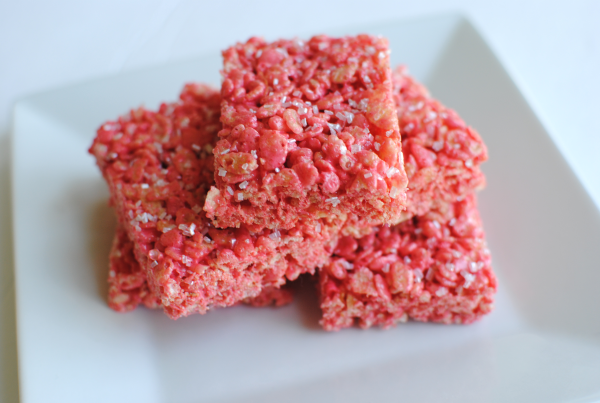 It's only the first week out of school and I'm finding my snack stash to be a little on the low side. Sure I've bought the same as usual like I've always done throughout the year, but then it dawned on me….she's home now.
When Addie would have been learning to spell small words, she is now asking for a Pop-Tart. When she would have been learning to add simple addition problems, she is now asking for a peanut butter and jelly sandwich. And when Addie would have been out burning off energy on the playground, she is now asking for a piece of candy or popsicle. It's a never-ending viscous cycle.
She comes to me and asks for something to eat.
I say no.
She comes back 3 minutes later.
I say no.
And the process continues. Am I the only one experiencing this? I feel bad sometimes, like I'm depriving her of her basic needs! But I have to remind myself that she just ate lunch 15 minutes ago and that her main reason for snacking is boredom. I, myself, have that same issue so I can relate. But do as I say, not as I do!
So as I'm telling you all of this, I'm realizing that it's not exactly a great way to relate my life to these super tasty treats. But I digress and will now tell you about this awesome new discovery that I made!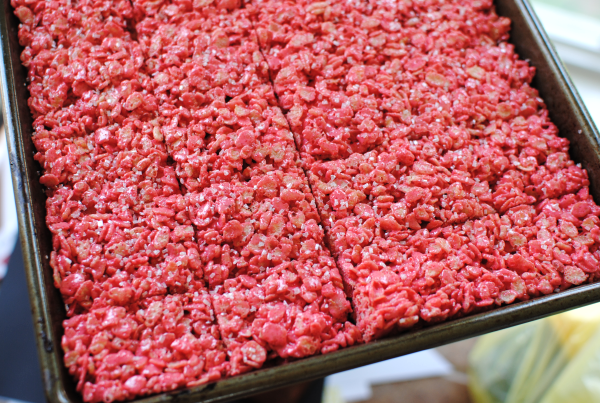 So I told you earlier this week that I put together a super cool Mickey Mouse party for my now 2 year old. I had so much fun planning this party, it's ridiculous. This idea came to me when I was figuring out the color scheme.
I wanted RED Rice Krispie Treats. I was thinking what can make things red? Food coloring? Yes, but it's weird sometimes when things are an unexpected color, but don't taste any different. (Anybody remember the green ketchup years ago?) Kool-Aid? Maybe. J-ELLO! That's it!
The rest is history y'all. I whipped up a batch of the original Rice Krispie Treats, but added a box of sugar-free Strawberry J-ELLO to the melted marshmallows before adding them to the Rice Krispies! They turned out delish. They remind me of the Crunch Berries in Cap 'N Crunch cereal!
You should have seen me when I realized the possibilities. You can make them any flavor that you'd like! Simply add the box of J-ELLO to your melted marshmallows before mixing them with the Rice Krispies. Done deal.
And for the record, I was a teensy bit saddened that they didn't end up red. I should've known that red and white make pink, DUH. Either way, I was very happy with the way they turned out.
Strawberry Rice Krispie Treats
Recipe Type
:
Snack, Dessert
Author:
This simple trick can get you several different tasty flavors of marshmallow treats!
Ingredients
3 Tbsp Butter
4 Cups Mini Marshmallows
6 Cups Krispy Rice Cereal
1 Pkg Sugar-Free Strawberry J-ELLO Mix (or any flavor you like)
Instructions
In a large saucepan, melt butter over low heat. Stir in marshmallows and until melted.
Add package of J-ELLO and mix until disolved. Remove from heat.
Add the Rice Krispies and stir until well coated.
Place into a well-greased jellyroll pan or casserole dish and let set.
Cut into squares and enjoy!
Like this post? SHARE it!