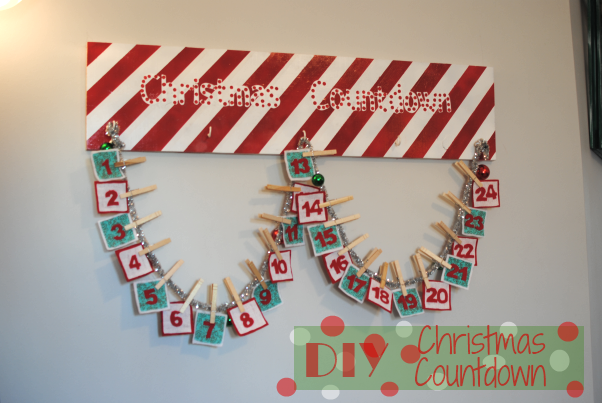 My oldest daughter is getting big enough to really start counting down the days until Christmas. And to be honest with you, I'm so excited about her excitement that I'm counting them down myself.
It's such a simple thing to get excited about, but it makes the waiting for Christmas to come a little more exciting. '
I've seen the little blocks that count down the days. I've seen the little advent calendars and all the other little ideas, but none really scream exciting to me. Sure, some have little candies and treats every time you open a door, but I remember caring more about that when I was a kid than really knowing how many days there were until Christmas.
So I set out on a DIY mission to make a countdown for my girls. One that hopefully would last for years to come. We don't have a mantle or fireplace. Which I'd say that a lot of people can relate to this, which makes hanging stockings and garland a little difficult. So I made my own way of hanging this thing and here's how I made it.
I started with an extra piece of wood that I had in the garage. I don't know it's exact measurements, but it was about 3 feet long.
I spray painted the entire board white, then used painter's tape to create stripes. I then spray painted it red which left red and white stripes like a candy cane.
Then, using the same method as my DIY Mug Holder for transfering text to wood, I added the Christmas Countdown words to the board. The white words really got lost, so I added little red polka dots to help it stand out a little.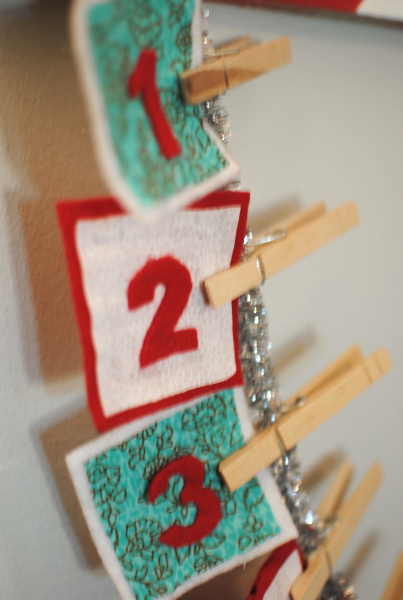 Next came the numbers.
I am NOT a sewer (yet). Though I may someday learn, right now I'm sticking like glue to my hot glue gun. The numbers were way simpler than they look. Plus they only cost me about $3.
I purchased about 4 pieces of red and white felt at Walmart for $.23 each. I also purchased a couple of fat quarters of fabric for $.97 each. I cut out the squares and hot glued the fabric squares to the felt squares to make sure the numbers had good support.
For the actual numbers, I simply printed off the numbers in the font and size that I liked and then tape them to the felt. I then just cut them out using the paper numbers as a template. Voila! I had numbers.
I then hot glued them to the fabric and boom they were done. The clothes pins were $1 at Dollar Tree! Even the cute garland was a buck.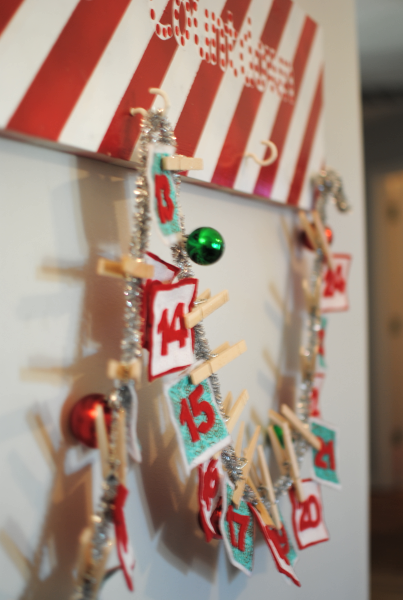 I debated over and over about how many hooks I would want for hanging the garland. I didn't want it to look too tight, but I didn't want it to be too lose either. So I ended up with 5 hooks (leftover from another project that just screw right into the board), but only used 3 total. I like the looser look.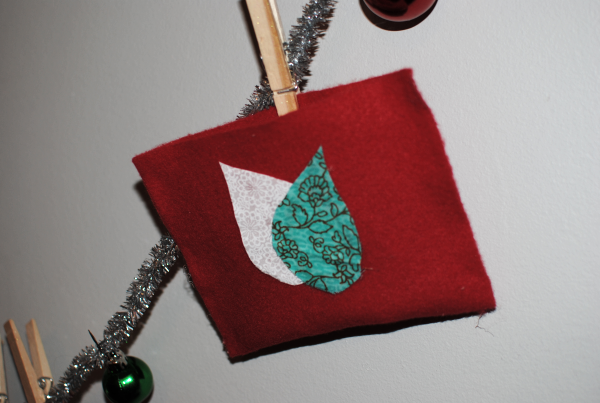 Then as we began to take off numbers in our countdown, I realized we had nowhere to store the numbers that were coming off. I glued to ends of some leftover felt together to make this little pouch. I added some little pieces of fabric cut out into droplets to embellish it a little.
Voila! A numbers pouch to keep up with them once they come off.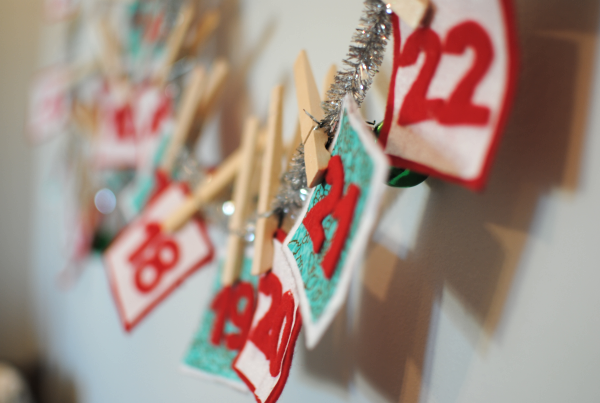 Each morning, Addie is absolutely ecstatic about taking off a number. This morning she said "Momma, there are only EIGHT days until Christmas!"
It's awesome to have something that we can use over and over again and know that I created it! Anybody can make this and I hope that this gives you ideas if you've considered making something like this for your home!
Does your family have a countdown that you use each year?
Like this post? SHARE it!