I think it's safe to say that most filing cabinets are pretty boring. They just don't offer them in a plethora of prints or colors. The office supply store isn't really concerned whether our filing cabinet matches our aqua theme or not. Well, all I can say is how dare they!
It gave me a little DIY project to sink to teeth into.
I purchased a massive tanker desk at a thrift store recently. I knew it needed a friend.
A filing cabinet friend.
I thought what better way to practice my metal object furniture redoing, than with a filing cabinet.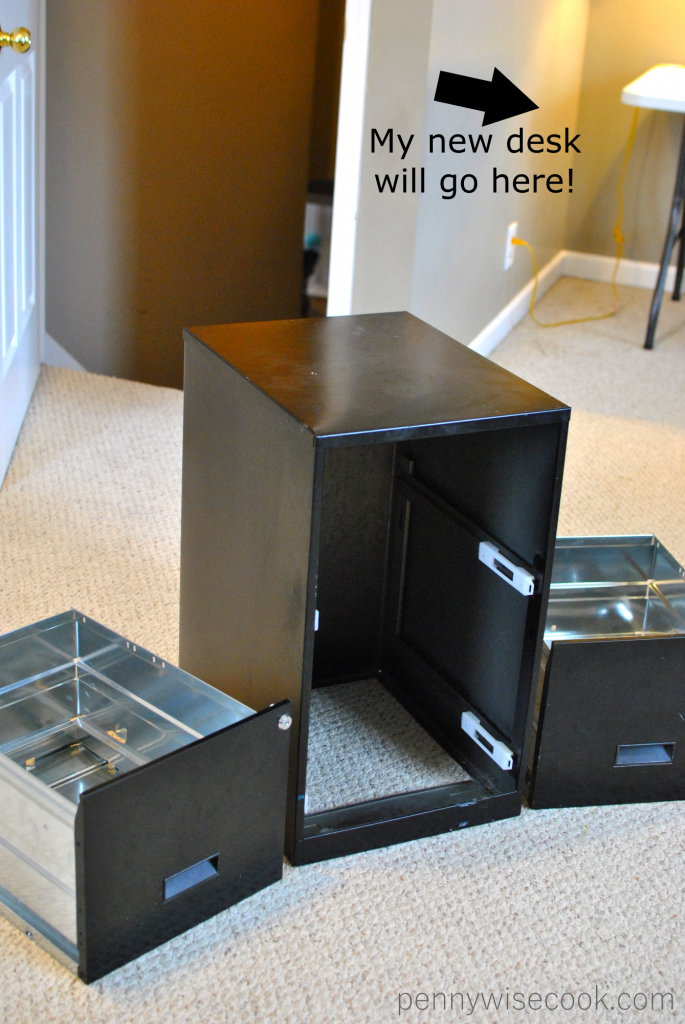 I guess it's a good thing that I had this old black/ugly filing cabinet hanging around.
Confession: I had to YouTube how to remove the drawers. Leave it to me to have a filing cabinet with drawers that didn't remove the same as most.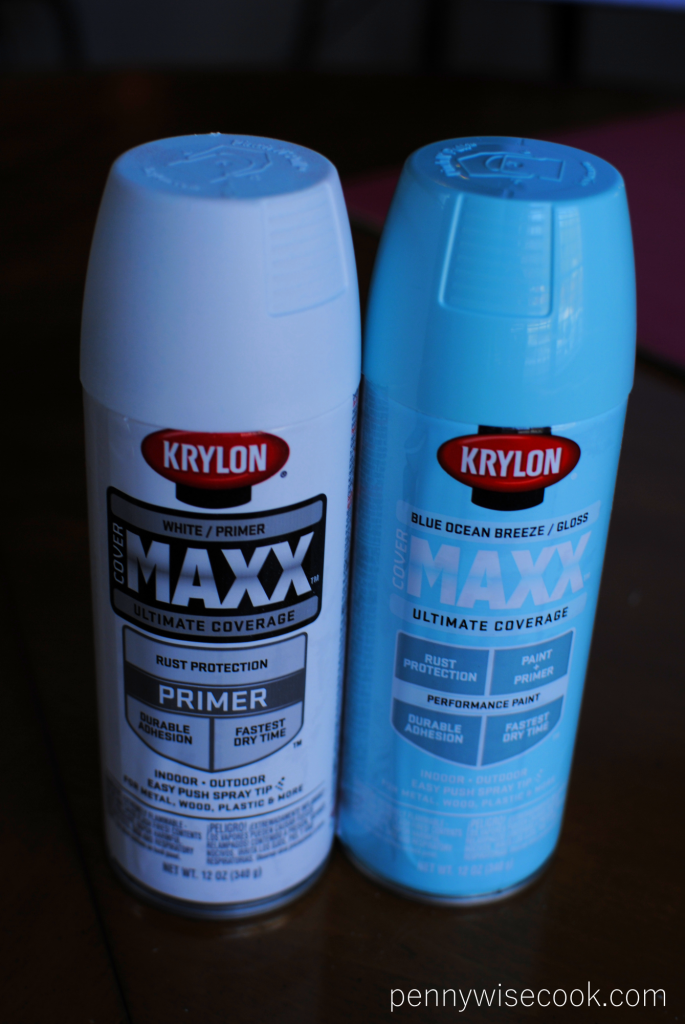 My weapons of choice for this Filing Cabinet Makeover.
I knew I needed to prime this sucker so the paint would stick to the metal. Walmart's Krylon has always been good to me in the past. It's cheap too, so Krylon it is!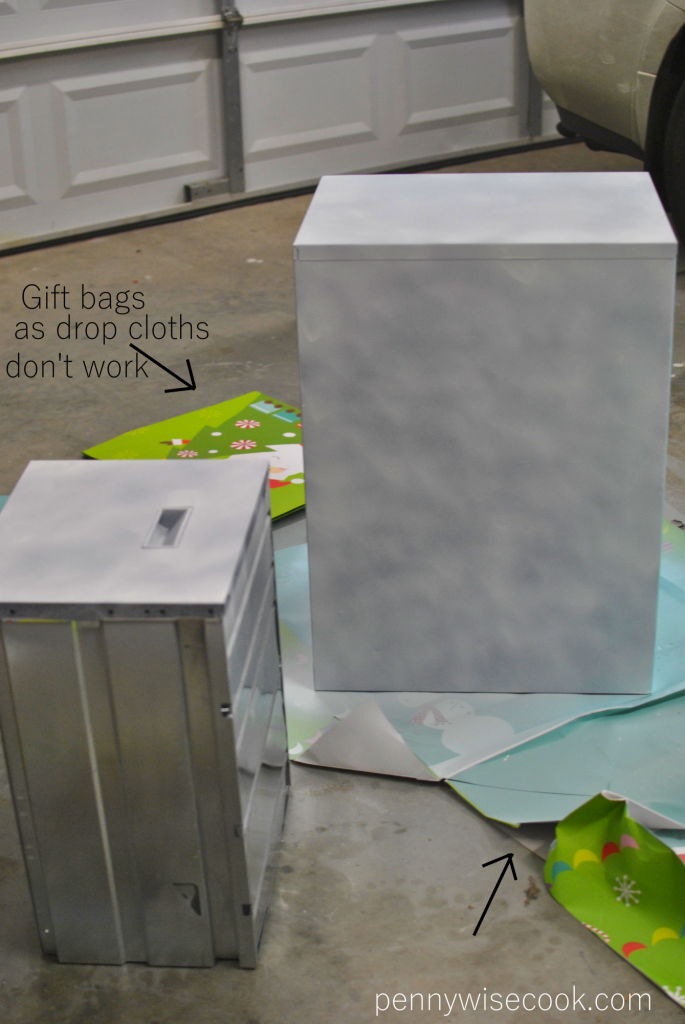 I started by wiping the filing cabinet down with a damp cloth. You know, to get the cooties off.
Then I went into my garage where the temperature was twelve below zero. Not really, but it felt that way. Because my DIY projects can't wait until the summer. Noooo. I have to do them when it's frigid and I can barely hold a can of spray paint because my fingers are trying to fall off because of frost bite.
Next, I perused my garage for something to use as a drop cloth.
Of course! The Christmas gift bags that we received that were larger than life! I'll cut them and place them underneath.
Bad idea. Don't recommend it.
I primed the whole thing and then let it dry for an hour and a half. Then went back and sprayed on the aqua-ness.
I used my Silhouette Portrait machine (which I'm obsessed with) to cut out these cute little flowers. Then I painted them onto the filing cabinet in a few random places.
I think they added a nice little touch!
And then BAM! Mr. Filing Cabinet became Mr. Awesome Filing Cabinet!
It goes really well with my DIY Tanker Desk Makeover. I can't wait to show that to you!
Stay cool Mr. Awesome Filing Cabinet.
You are way too cool for school.
Like this post? SHARE it!