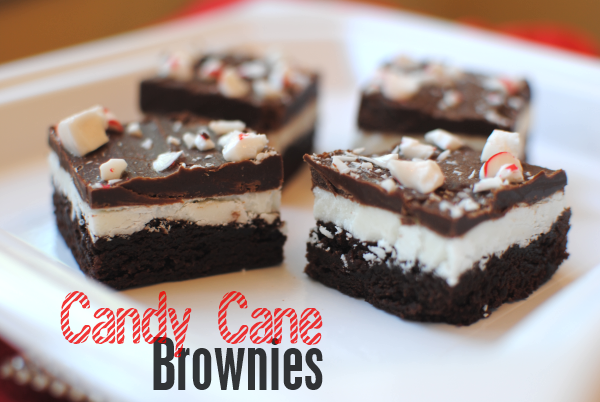 The following post is brought to you by McCormick! All opinions expressed are 100% mine.
Christmas reminds me of so many things. The birth of Jesus Christ, Santa, presents, stockings, family, and so much more. And I can almost taste the flavors of Christmas when I start to imagine it each year. You have your cinnamon and apple, gingersnaps, chocolate from Santa's chocolate chip cookies, and then there's peppermint.
It's not Christmas until I've seen a candy cane y'all!
I've never been a diehard peppermint fan. I wouldn't even say that I eat even 1 candy cane per Christmas season. But I will say that when you have severe coffee breathe, peppermints are your best friend!
I am a fan of peppermint ice cream, peppermint and white chocolate, and any other creamy combination like those. I just love how it can be complemented by something that will take it's sting away a little. You know what I'm talking about?
Last Christmas, I made homemade peppermint marshmallows. They were soooo good! I used extract to give it the flavor so no crunching from the peppermints was necessary.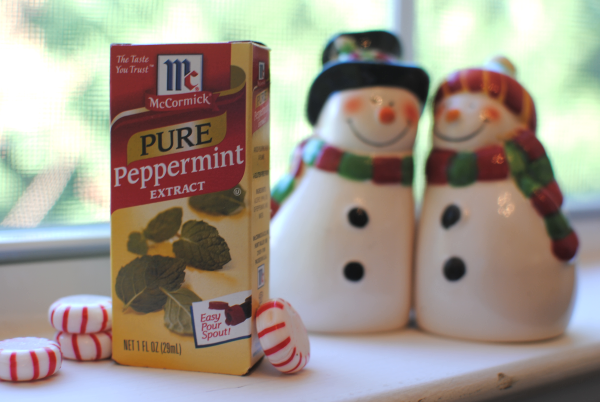 McCormick makes a good pure peppermint extract perfect for capturing that Christmas flavor this year. I cannot WAIT to share this next recipe with you. It is one of those recipes that your friends and family will probably request that you make for them over and over every year.
I've only made it once and it has already been requested a second time!
Let me start off by saying that I saw a picture of these taken by the talented folks at McCormick and I thought wow those look tasty. Mine will never look like that, but maybe they'll at least taste like them! You know those recipes that are impossible to actually make look as appealing as they do in the original presentations. Well, I can attest that these will look very close to the original if you follow all the directions correctly! You'll be famous for these!
And trust me, they aren't as difficult to make as they look. They take a little bit of time, but you can just catch-up on your face book or watch a Christmas movie while you're slaving away.
Candy Cane Brownies
Recipe Type
:
Dessert, Treat
Author:
Ingredients
1 pkg (family size) Fudge Brownie Mix
2 and ½ c Powdered Sugar
½ c butter (1 stick) + 7 tbsp, divided
1 and ½ tbsp heavy cream
1 tsp McCormick Pure Peppermint Extract
12 oz Semi-Sweet Baking Chocolate (I used choco chips)
Crushed Peppermint Candies, optional
Instructions
Preheat oven to 350°. Prepare brownie mix as directed on package. Spread into greased foil-lined 15x10x1 dish. (I used a 9×13 pan)
Bake 15 min or until a toothpick comes out clean. (I baked mine for more like 26 minutes.) Cool on wire rack.
Meanwhile, beat powdered sugar, 7 tbsp butter (melted), cream, and peppermint extract in a large bowl on medium speed until well-blended. (this mixture will be extremely thick, sorta like a peppermint patty middle) Spread evenly over cooled brownies. (You might need to use your hands to press it down evenly among the brownies. I also had to take a little from thicker spots and add it to the thinner places) Refrigerate for 30 minutes.
Microwave chocolate and remaining ½ c butter (melted) in a large microwave safe bowl on HIGH for 2 minutes or until the butter is melted. (You may need to adjust the time depending on your microwave) Stir until the chocolate is completely melted. Spread over chilled brownies. Sprinkle with crushed peppermint candy, if desired. (I refrigerated mine again at this point to harden the ganache on top)
Cut into 36 squares and serve!
You can find the original recipe where they like to call these Peppermint Bars over at McCormick!
Like this post? SHARE it!