TGIF! Are you as glad that it's Friday as I am? I can't wait to get out and about and enjoy the warm weather this weekend. After this week's Easter treats you better believe I'm going to get out and try to work some of this off.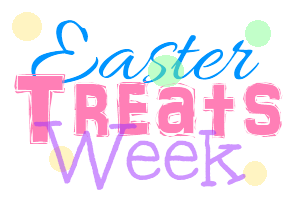 I hope that you've enjoyed Easter Week! I absolutely love making themed cupcakes and special characters so this has been a blast. I'm already looking forward to getting some super cute treats together for my Addie and Britton's birthdays in May. (Yes, BOTH are in May- lucky me!) But before we say goodbye to our less than healthy sweetfest this week, let me share just one more with you.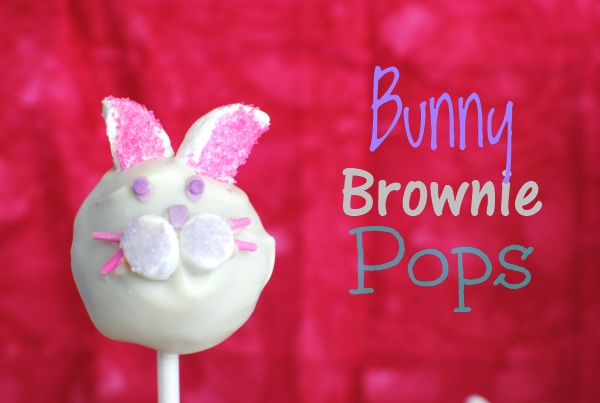 How about a little chocolate brownie underneath a cute little bunny head? That kinda sounds funny, but I assure you that it's more than tasty! These brownie pops are a lot like cake pops only chocolate-ier. If you were wondering, no that's not a word. But yes, I will use it anyways.
I made up a batch of your everyday brownies. Nothing special, in fact these were Pillsbury. I got them free a while back, so I thought why not. When you're making yours you'll want to cook them just undercooked so they are fudgey and easy to squish. I ended up cutting the edges off since they were a bit hard.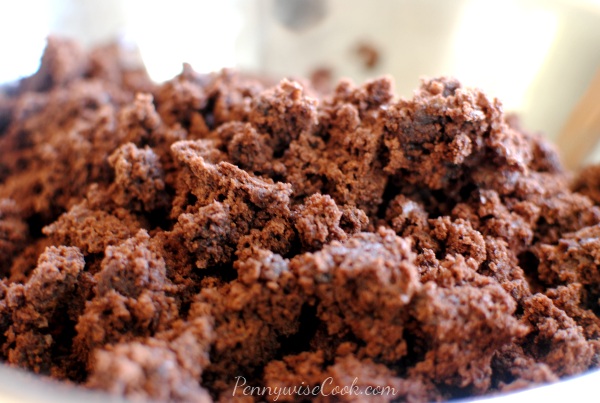 I crumbled up the brownies into a bowl and got them ready for squishing!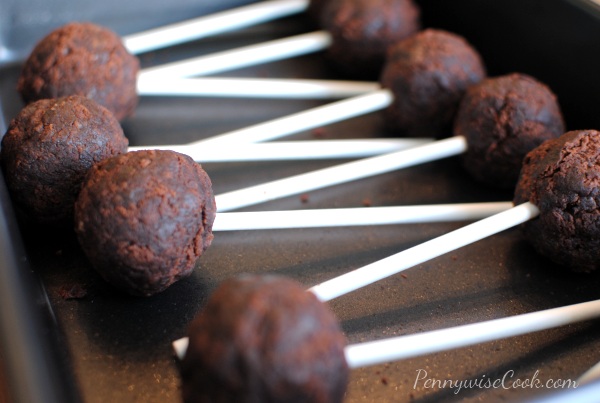 Then I commenced with the squishing. I rolled them into semi-circular balls. As close to a circle as I could get them. Then I popped them in the freezer for a while to get them nice and hard for dipping!
Using large marshmallows, I cut them in half and dipped them in colored sugar to make the middle of their ears. Each bunny got different color eyes and whiskers with sprinkles. I had to get creative really because I didn't have anything fancy or "made for bunnies" supplies. All of my decorations besides the marshmallows were some type of sprinkle. I'm pretty sure at one point they were looking like little kitties to me.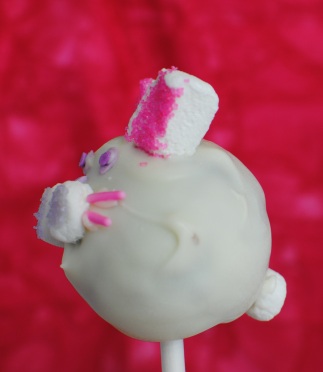 It was at that point that I added little cotton tails so they would no doubt look like bunnies and not kitties. 🙂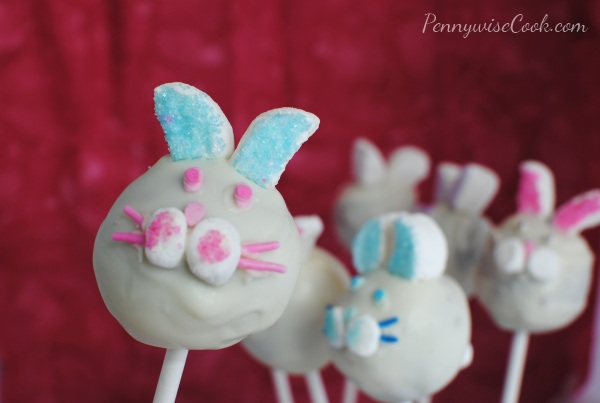 This little bunny is looking at you saying Happy Easter! 🙂 In the end these may not have looked amazing, but they were Easter-y and above all, delicious! Your family will definitely love them.
I got this idea over at Karis Cooking, but used what I had to make mine work. Here's what I did in case you want to make some Easter lovelies!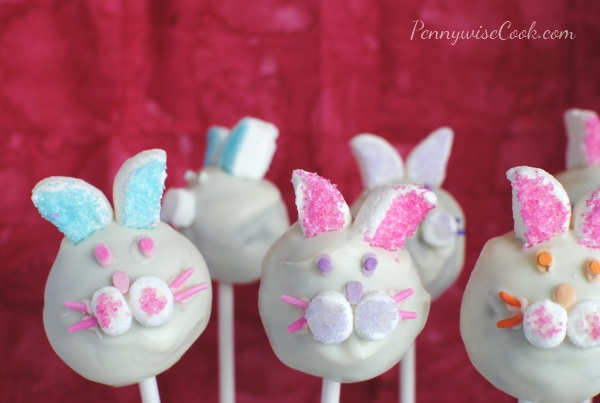 Ingredients
1 Package Brownie Mix (Or your favorite recipe)
1 Package White Candy Melts (or color of choice)
Lollipop Sticks
Large Marshmallows
Small Marshmallows (for bunny tails if desired)
Colored Sugar
Sprinkles or other Decorations
Method
Make up the brownies according to the directions baking until just undercooked. While baking take large marshmallows and cut in half. Dip the sticky parts into colored sugar and set aside for assembly later.
Let cool completely and then crumble.
Form brownies into desired size balls then place lollipop stick into each one. Put in the freezer for around an hour or so.
Melt candy melts according to package directions. Remove brownie balls from the freezer.
Dip brownies completely into candy melts. While candy melts are still soft, apply all decorations, marshmallows ears and tails, and eyes.
Let cool and they are ready to serve!
Notes
For the ears- I do suggest cutting the bottoms of the ears off to make them easier to apply to the rounded top of the bunny's head.
When dipping the balls, try using a very deep cup or mug. This makes it easy for the entire ball to get coated at one resulting in a prettier appearance.
If you have some type of foam or support to set these in while working with them, that would really help! I used a foam piece for making flower arrangements to hold them.
http://www.pennywisecook.com/bunny-brownie-pops/
Like this post? SHARE it!