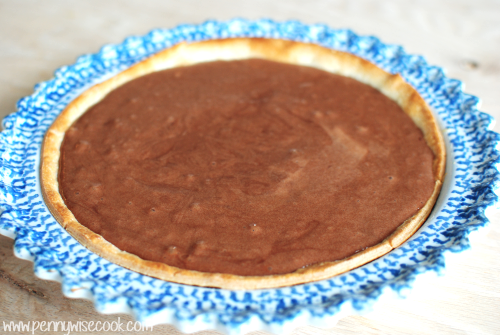 I'm not sure that the weather realizes that it's almost November. Somebody really oughta tell it that it's a little late this year. We are just now seeing the leaves change. And the temp? We haven't had many cold snaps and just the other day it was close to 90 again. Welcome to good ole Tennessee!
I'm mostly ready for the bugs to leave us alone. I've had to set up one of my Fruit Fly Traps. After seeing about five of them near the sink I told the hubby that it's time to get one made up and set out. After a couple of hours we counted them to find out that the five we thought we had was really closer to 50. Um, ew!
I'm sorry y'all. It appears that our family has a thing for desserts. You might have noticed that by my last three recipes. I've said it before and I'll say it again- dessert is my best bribing tool. Why wouldn't I make it?! Though sometimes I find it hard to keep up with demand. Trying to get better at it since I've discovered its power.
This pie has quickly become a hubby favorite. Requested many times and made just as many times because of how easy it truly is. Y'all know me and my few ingredient recipes. This one?
Just four ingredients.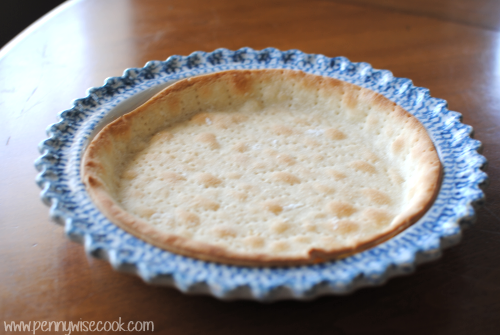 The first is none other than a pie crust. Easy to make yourself if you're in the mood. Easier to purchase at the store when you're not in the mood.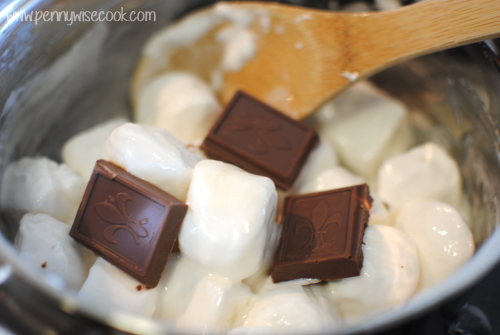 The next two ingredients include some very tasty staples that totally make me want a s'more right now. An 8 ounce chocolate bar and pile of jumbo marshmallows. You melt them down until they are good and combined. The original recipe didn't call for anything to help them along, but I have been using a tablespoon or so of milk.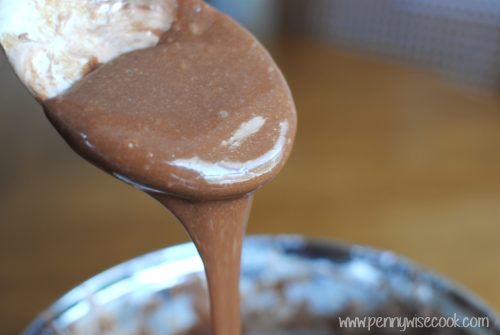 After they combine, they look like this. Ooey, gooey, yummy goodness.
You let this mixture cool a little and then fold in a tub of whipped cream. Pour this mixture into your pre-baked pie crust and refrigerate a little while.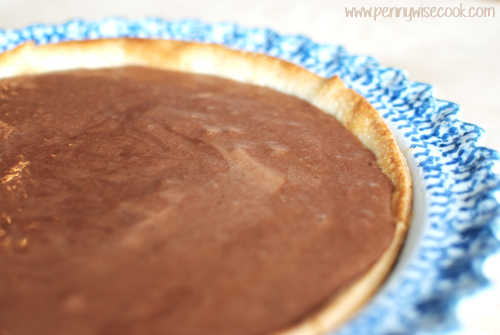 Oh goodness y'all. It's sooooo good.
I think a lot of its charm comes from how easy it is. Do you feel that way? When things are easier all of the sudden they are that much more amazing? It's like getting things free. You give me something FREE, I'm going to be uber excited about that thang.
You have to try it.
You just do.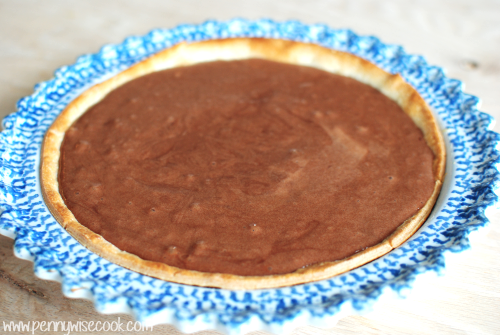 Chocolate Icebox Pie
2014-10-28 13:22:57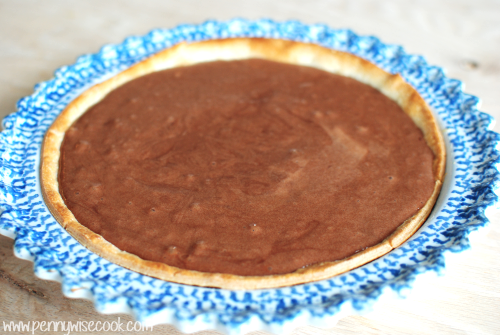 Ingredients
Pie crust (pre-baked)
20 large marshmallows
1 (8 oz) chocolate bar
1 (8 oz) tub whipped topping
1 tbsp (or so) milk
Instructions
Melt marshmallows and chocolate bar with milk over low heat or in a double boiler. Cool partially.
Fold in whipped topping.
Place in pie shell.
Chill.
Adapted from The Four Ingredient Cookbook
Pennywise Cook http://www.pennywisecook.com/
Like this post? SHARE it!